Games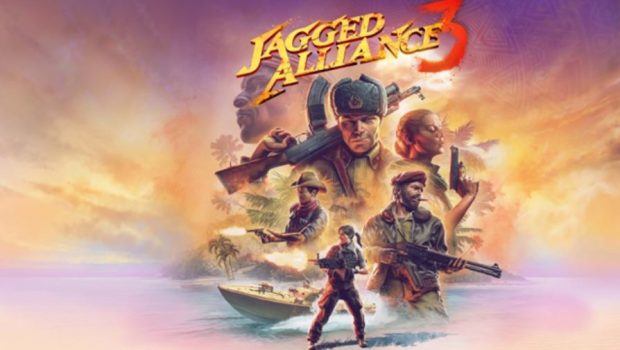 Published on May 19th, 2023 | by Adrian Gunning
It's Your Turn: Jagged Alliance 3 Coming to PC in July
When people talk about turn-based tactics games, very often Jagged Alliance is mentioned as one of the legendary forefathers of the genre. So creating a new instalment in the series, almost 25 years after the first one has electrified gamers around the globe, is not a simple task. With Jagged Alliance 3, developer Haemimont Games and publisher THQ Nordic are proud to finally add the number "3" behind the iconic name – Jagged Alliance 3 shall be a worthy successor and an outstanding strategy game when it releases on July 14th, 2023 for PC.
In the latest trailer, we're gonna spill the beans on what Jagged Alliance 3 brings to the table, and what it doesn't. Battle-hardened mercenaries who've conquered the previous instalments might scoff and say, "Been there, done that." But for you unfortunate souls who've never tasted the thrill of a Jagged Alliance game yet (shame on you!), this rad new trailer will answer the burning question you've been dying to ask.
Check out the Explanation Trailer on YouTube: https://youtu.be/QjMKnsDsZMI
Pre-Order now to save big
Jagged Alliance 3 is currently in development for PC and is set to release on July 14th, 2023. The digital pre-order on Steam is now ready and will grant a 20% discount. We're sorry for not offering some fancy mercenary costumes or a super-duper season pass.
Pre-order here: https://thqn.net/ja3-steam
More information about the game is available in our biweekly Twitch-streams, tune in Thursdays at 11 AM EST / 17:00 CEST (Fridays at 1am AEST) on THQ Nordic's Twitch Channel: https://www.twitch.tv/thqnordic
In case you missed a stream, you can always read all developer diaries here: https://thqn.net/ja3-dd02
… or re-watch the live stream recordings here: https://thqn.net/3nRdvHo