Games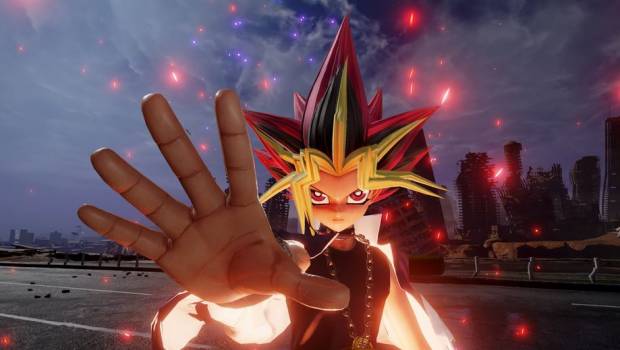 Published on September 15th, 2018 | by Admin
It's time to duel! Yu-Gi-Oh! announced as sixth manga universe to join the JUMP FORCE roster
Today, BANDAI NAMCO Entertainment Europe has announced Yu-Gi-Oh! as the latest franchise appearing in upcoming title JUMP FORCE.
Joining the roster of JUMP FORCE – which sees the greatest heroes and villains from the 50-year history of Shueisha's influential Japanese Weekly Shonen Jump manga do battle – is the hero of Yu-Gi-Oh!, Yugi Muto.
Yu-Gi-Oh!'s story takes place in world where a card game – the Duel Monsters – is one of the largest aspects of everyday life. The game can bring fortune and fame to it's masters, or demise to those less fortunate.
The main protagonist, Yugi Muto, is a lonely boy who loves playing the game but has never been blessed with talent. After solving the Millennium Puzzle, Yugi unknowingly became host to Dark Yugi, the spirit of the long-deceased Pharaoh Atem. Through the Pharoah's spirit possessing Yugi in times of trouble, he is able to become one of the greatest Duel Monsters players in the world.
Stay tuned for more information about Yugi's powers and abilities!
JUMP FORCE will be available in 2019 on PlayStation®4, Xbox One and PC Digital. For more information about products from BANDAI NAMCO Entertainment Europe please visit: https://www.bandainamcoent.eu, https://www.facebook.com/BandaiNamcoEU, and join the conversation at https://www.twitter.com/BandaiNamcoEU.