Comics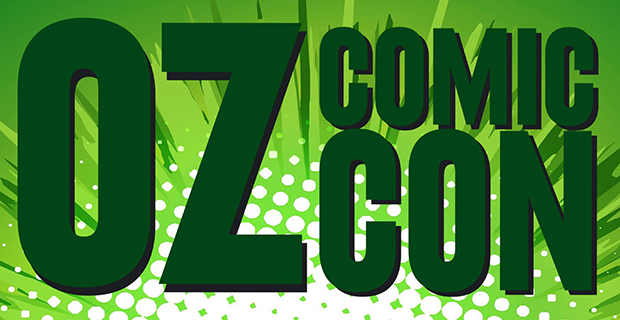 Published on June 17th, 2015 | by admin
It's the final countdown to Oz Comic-Con Melbourne
It's the final countdown to Oz Comic-Con Melbourne
There's less than two weeks until doors open to Oz Comic-Con Melbourne at the Melbourne Convention and Exhibition Centre on 27-28 June.
Highlights of the event will include appearances by Bruce Campbell (The Evil Dead, Burn Notice – SATURDAY only), Jason Momoa (Game of Thrones, Aquaman), Emma Caulfield and Amber Benson (Buffy the Vampire Slayer), David Wenham and Billy Boyd (Lord of the Rings), Stephen Hunter and Adam Brown (The Hobbit), Jewel Staite (Firefly) and Scott Patterson (Gilmore Girls). All attending guests will be taking part in exclusive Q&A panels across the weekend, as well as autograph and professional photograph sessions. A limited number of tickets are also still available for exclusive, intimate dinners with guests on the Saturday night of the event.
Oz Comic-Con Melbourne is more than just celebrity guests, however, with a huge range of fun activities the whole family will enjoy happening across the weekend. Not-to-be-missed features include the Red Bull Silent Disco; Marvel's 'Avengers: Be The Super Hero' event where fans can test their Asgaardian strength by trying to lift Thor's hammer, jump into action and get their photo taken with Captain America's iconic shield or suit up as Iron Man or Hulk for the ultimate Marvel super hero battle – Hulk vs Hulkbuster; the Berocca Boost Gaming Zone; cosplay parades for both kids and adults; plus the Melbourne finals of the Australian Championships of Cosplay.
The fun of Oz Comic-Con doesn't end when the doors close at 6PM either, with lots of After Hours parties to continue the fun well into the night. Saturday night will see a Deathstar Disco at Studio3 at Crown, the Beta Bar: Oz Comic-Con After Hours party and the BANG! Cosplay & Kigu Party, while Sunday night will feature the Wharf Hotel's Live Long and Party. Visit the Oz Comic-Con website for more information and tickets.
Beginning Tuesday 16 June, the Oz Comic-Con Instagram account will be hosting a "Photo A Day" competition. By following the prompts and using the hashtag "OCCPhotoADay", fans will have the opportunity to win tickets ahead of the event.
Tickets are now onsale to Oz Comic-Con Melbourne and fans who buy online will save both time and money compared to buying at the event. When fans buy a general admission ticket online, they will also receive a free ticket for a child twelve years and under. For the first time ever, attendees are also able to pre-purchase their photograph and autograph tokens online, saving time at the token booth on the day. Interested fans can purchase tokens from  http://shop.ozcomiccon.com until pre-sale allocation is exhausted.
For a full guest list, to purchase tickets and for further information, please visit www.ozcomiccon.com.