Comics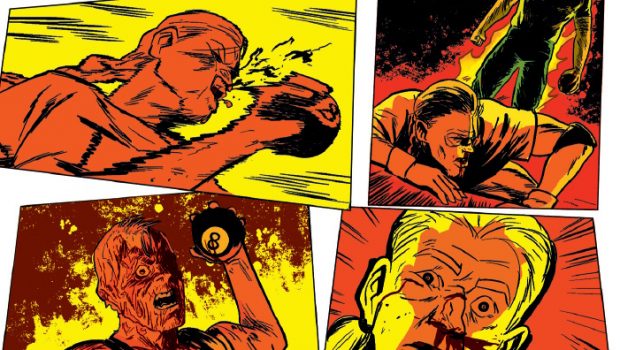 Published on August 29th, 2023 | by Tim Chuma
It's Only Teenage Wasteland TPB Review (2023) @DarkHorse @CurtPires
Summary: A bit different than other end of the world stories in that there are no zombies, comets, fungus or tidal waves involved. Worth a look if you see it on the shelf.
Collecting "It's Only a Teenage Wasteland 1-4" this story follows Javi and his close friends when a party at his place when his parents are out of town is interrupted by the apocalypse. For some strange reason time seems to have moved much more slowly for him and his friends that were at the party while the rest of the world has moved on several years.
Everyone else seems to have vanished the survivors have gone insane by what they have forced to do to survive. There is graffiti everywhere talking about the BRIGHT ONE and a cult has built up around this one person that if up against other survivors.
At first glance this looks like another apocalypse story but eventually it evolves into a more AKIRA-inspired type story although this one crams a lot more plot into the issues than the original.
It is very violent and has strong language used so I would not actually recommend it to younger readers despite the name.
For all the end of the world stories it is different in that it is not really something like zombies that has been overdone and does have an interesting twist on the actual cause on the end of the world. What would you do in that situation?
I would recommend this one if you are a fan of end of the world and post apocalypse stories and also stories based around younger characters. Worth a look if you are curious at least and there is enough here to keep you going for a reasonable length to the story.
Comic details:
Writer: Curt Pires
Artist: Jacoby Salcedo, Mark Dale
Genre: Science-Fiction
Publisher: Dark Horse
Publication Date: August 30, 2023
Format: FC, 128 pages; TPB; 6 5/8″ x 10 3/16″