Hardware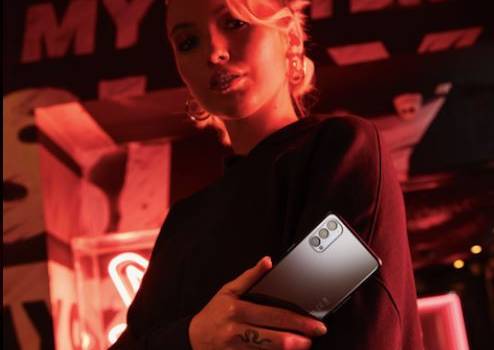 Published on September 28th, 2020 | by Adrian Gunning
It's Lit: OPPO Announces the Reno4 Series 
OPPO has today unveiled its latest series of smartphones set for launch in Australia, the Reno4 Series. The Reno Series is famed for its technological innovations and unique design, and the latest series iterations stay true to this ethos, comprising two new leveled up smartphones, the Reno4 5G ($799) and Reno4 Z 5G ($599).
Continuing on from its predecessors, the Reno4 5G & Reno4 Z 5G are all about offering Aussies premium technology and enhanced camera capabilities, at affordable price points. The Reno4 Series adds another two 5G devices to OPPO's Australian lineup, while incorporating hot-in-demand flagship features such as innovative camera modes, fast charge and high-end displays at mid-range price points. With the series stepping up and setting a new standard for low light mobile photography and videography.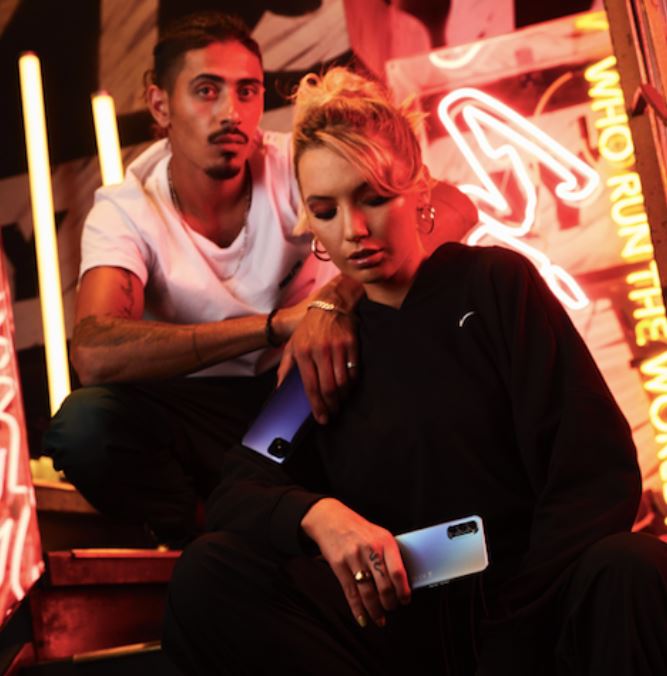 The Reno4 5G introduces Ultra Night Video, a 48MP tri-cam setup, 32MP + 2MP holepunch front camera, 65W SuperVOOC 2.0 fast charge, and 6.4"AMOLED FHD+ display, all contained within a 7.8mm ultra slim body. Whereas, the Reno4 Z 5G keeps things wallet-friendly with a 120Hz LCD display, 48MP Ultra Wide Angle quadcamera, 16MP + 2MP holepunch front camera, and 18W fast charge, offering a whole lot for less. Both devices in the Reno4 Series feature 8GB RAM plus 128GB storage, 4,000mAh battery, and run ColorOS 7.2 on Android Q.
Speaking of the new series announcement, OPPO Australia Managing Director, Michael Tran said, "Our Reno Series continues to redefine what is possible with a smartphone and making industry-leading technologies accessible to all. Packed full of the latest features, state-of-the-art camera technology and processing power, we're continuing to deliver our users with premium devices and experiences for less."
"Both devices are 5G enabled, showcasing OPPO's continued commitment to being at the forefront of 5G technology in Australia. At OPPO, the customer is at the centre of everything we do and if 2020 has shown us anything, it's that we're relying on our smartphones more than ever, so we're delighted to be adding another two 5G enabled phones to market." added Tran.
Cinematic Camera Capabilities
OPPO continues to push the boundaries of smartphone photography and videography, with the Reno4 Series honing in on perfecting low light mobile video and stills through a range of upgraded camera features. The Reno4 Series features Ultra Night Video and Ultra Steady Video 3.0, allowing users to shoot high quality, smooth video content in a variety of settings including low light conditions.
Reno4 5G boasts a tri-camera rear set up of 48MP + 8MP + 2MP. While the Reno4 Z 5G features a quad-camera rear set up of 48MP + 8MP + 2MP+ 2MP. What's more is both devices feature a holepunch dual front camera setup. The Reno4 5G has 32MP + 2MP set up, whilst the Reno4 Z 5G has a 16MP + 2MP camera.
Ultra Steady Video 3.0 is on both the rear and front camera set ups. With three varying elements:
Ultra Steady Video: EIS in the main camera allows users to shoot smoother and steadier video in everyday situations.
Ultra Steady Pro: Crops images taken by the wider angle camera to offset violent vibrations. This makes it possible to take a steady shot with the wider angle lens.
Front Camera Steady Video: The new ultra steady video in the front camera, allows for super steady selfie videos to be shot.
For the aspiring filmmakers out there, Cinematic Mode on the Reno4 5G will make shooting long form video a breeze. When shooting in Cinematic Mode, the phone will switch to the 21:9 landscape mode by default. Users are given a range of options to control, such as exposure value (EV), white balance (WB) ISO and more. This mode gives the user more control when shooting and brings professional videography elements to the palm of your hand.
No matter the scene or the challenge, the Reno4 Series allows users to shoot perfectly smooth video, every time.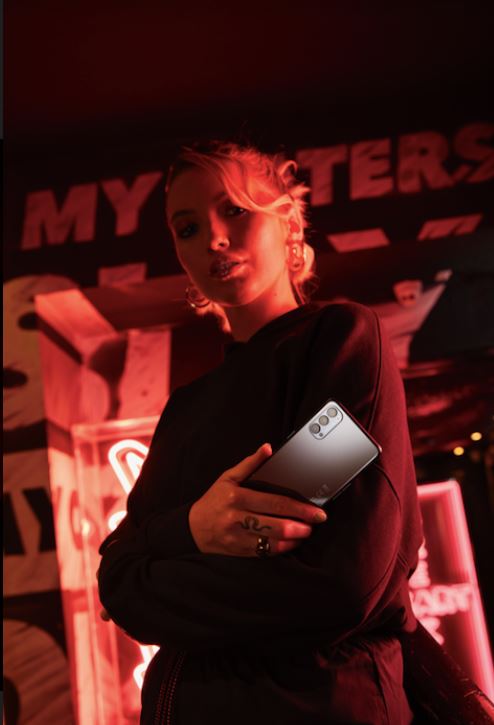 Spec-tacular Performance 
The Reno4 5G features 65W SuperVOOC 2.0, so users can keep shooting and watching for longer, charging the 4000mAh battery to 60% in just 15 minutes.
Taking this one step further, ColorOS 7.2 introduces Super Power Saving Mode, giving users more control over what apps are running to help conserve power. When the battery is at 5% or 10% a battery usage alert will pop-up to direct users to Super Power Saving Mode. Users can choose up to 6 apps at present to keep running in the background and not have to worry about the phone dying.
The Reno4 5G is configured with a Qualcomm Snapdragon 765G integrapted 5G chip and supports dual-mode networking. 5G+Wi-Fi dual-channel network supports both simultaneously to achieve the fast speed possible and to reduce latency. Movies can be downloaded in just ten seconds with a 5G signal, so the commute to work just got better.
Distinctive Design
The Reno4 5G has a 7.8mm Ultra Slim Body and a 6.4" AMOLED FHD+ screen and weighs just 183g, paving the way for a new era of ultra slim 5G devices. Whilst the Reno4Z 5G boasts a 6.5" FHD+LCD screen with a refresh rate of 120Hz.
Design and unique aesthetic is as important as ever to the Reno Series and these devices continue that notion. The Reno4 5G ranges in Space Black and Galactic Blue, while you can find the Reno4 Z 5G in either Ink Black or Dew White. The Reno4 Series are the first smartphones to feature a frosted glass back, making for heightened comfort whilst holding and a truly distinctive visual that demands to stand out.
Pricing and availability 
The Reno4 5G has a RRP of $799
Colour: Galactic Blue and Space Black
The Reno4 Z 5G has a RRP of $599
Colour: Dew White and Ink Black
Pre Orders: 28 September
On Sale: 12 October 
Retailers: 
JB Hi-Fi
MobileCiti
Bing Lee
Amazon
Woolworths
OfficeWorks (No Pre-Order available)
Pre-Order Promotions: Gift With Purchase 
The Reno4 5G 
Pre-order the Reno4 5G at JB Hi-Fi, Bing Lee, Woolworths or MobileCiti and receive OPPO Enco W31 True Wireless Earphones (RRP $199) free.* 
The Reno4 Z 5G 
Pre-order the Reno4 Z 5G at JB Hi-Fi, Bing Lee, Woolworths or MobileCiti and receive OPPO Enco W11 True Wireless Earphones (RRP $149) free.* 
*Retailer terms and conditions apply. See retailer website for further information.