Hardware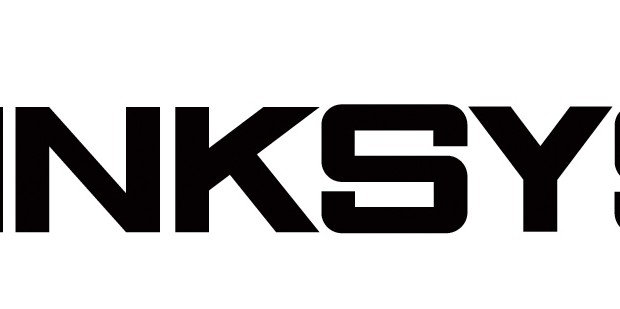 Published on November 24th, 2015 | by admin
LINKSYS EXPANDS WIRELESS RANGE EXTENDER LINE-UP FOR SUMMER HOLIDAYS
New Linksys Range Extenders Help Eliminate Dead Zones and Boost Wi-Fi Signals Throughout the Home 
Sydney, Australia – 26 November, 2015 – Linksys®, today announced new additions to its line-up of Linksys Wi-Fi Range Extenders; the Linksys AC1200 BOOST EX Range Extender (RE6700AU) and Linksys AC750 BOOST Range Extender (RE6300AU). Both new range extenders will help boost those Wi-Fi signal bars in areas of the home where they are weak, so mobile devices can connect to the Internet and to each other more reliably throughout the home.
"The average Aussie home has multiple devices connecting to the Internet at any given time and they're not just used for simple tasks. More and more, Aussies are streaming movies and TV shows in high definition, video chatting and playing online games, all on different devices and often, simultaneously. More devices put more pressure on the home Wi-Fi router to perform and most older routers were not made to support such high-bandwidth activity", said Greg Morrison, ANZ Business Manager, Linksys.
"With the summer holidays rapidly approaching, which will only create more demand on your home WiFi, a Linksys range extender will help 'supercharge' your home's existing router and extend the reach of your Wi-Fi signal to all the areas that you want to access the Internet. Uninterrupted Internet to hard to reach areas of the home such as second-floor bedrooms or even the back garden will only serve to increase overall home harmony! Built-in Spot Finder technology will even help you find the optimal position for your range extender, no need for a technician, its plug and play", he added.
If a range extender is not installed in an optimal location, users may not be getting the most out of this powerful connectivity solution. So Linksys developed Spot Finder Technology, which enables users to visually see the best placement spot for the range extender in the home; using their smart phone, tablet or laptop. Spot Finder Technology automatically activates when the setup process is launched. Just follow a few prompts.
What Linksys Range Extenders Provide
Linksys provides a line-up of range extenders to meet the needs of families with Wireless-N and Wireless-AC home networks. They are compatible with any wireless router** and are designed to extend Wi-Fi signals, without needing to modify router settings.
The Linksys AC1200 Boost EX Wi-Fi Range Extender (RE6700) and Linksys AC750 Boost Wi-Fi Range Extender (RE6300) help eliminate Wi-Fi dead spots throughout the home by increasing the wireless signal from an existing Wireless-AC router. With up to 10,000 SQ FT† (RE6700) or up to 6,500 square feet*† (RE6300) of coverage, both range extenders come equipped with Cross-Band technology, which maximizes simultaneous use of both bands for high speed data transfer and uninterrupted streaming and gaming. The result is a stronger, more consistent signal throughout your home. Connect a wired device like gaming console, blu-ray player, smart TV, or streaming player to your Wi-Fi network via the Gigabit Ethernet port.
Key Features:
Dual-Band Wireless-AC technology featuring wireless AC1200 and AC750 versions
Works with any router or gateway including routers supplied by service providers**
Integrated power outlet – Flexible plug-in placement maintains use of existing wall outlet (RE6700)
Push Button Connect feature simply syncs range extender to a home router
Easy setup from mobile devices with exclusive Spot Finder Technology for optimal placement
Cross-Band Technology maximizes the simultaneous use of both bands for a faster and stronger signal
Beamforming Technology concentrates the signal and focuses it directly to connected devices for optimal performance
Gigabit Ethernet Port to connect additional devices for a hard wired connection
Two external antennas for enhanced performance and throughput
The chart below helps provide an at-glance look at how the new Linksys Range Extenders stack up and which one would be ideal for a user's home experience. A Range Extender white paper can be downloaded here: www.linksys.com/RangeExtenders which provides more information on what range extenders are and how to choose the right one.
New!
New!
Features
RE3000W
RE4100W
RE6300
RE6500
RE6700
Wireless Speed
N300
N600
AC750
AC1200
AC1200
Extended Reach*†
Up to 5,000 Sq. Feet
Up to 7,500 Sq. Feet
Up to 6,500 Sq. Feet
Up to 10,000 Sq. Feet
Up to 10,000 Sq. Feet
Wireless Band
Single Band (2.4 Ghz)
Simultaneous Dual Band

2.4 Ghz + 5Ghz

Simultaneous Dual Band

2.4 Ghz + 5Ghz

Simultaneous Dual Band

2.4 Ghz + 5Ghz

Simultaneous Dual Band

2.4 Ghz + 5Ghz

CrossBand Technology
–
Yes
Yes
Yes
Yes
Spot Finder Technology
Yes
Yes
Yes
Yes
Yes
Plug-in or Desktop
Plug-In
Plug-In
Plug-In
Desktop
Plug-In with Pass-Thru
Mobile Device Setup
Yes
Yes
Yes
Yes
Yes
Wireless Audio
–
3.5 mm Audio Jack
–
3.5 mm Audio Jack
3.5 mm Audio Jack
Wired Ports
1 Ethernet
1 Ethernet
1 Gigabit
4 Gigabit
1 Gigabit
Bridge
Yes
Yes
Yes
Yes
Yes
RRP
$79.95
$99.95
$139.95
$159.95
$189.95