Games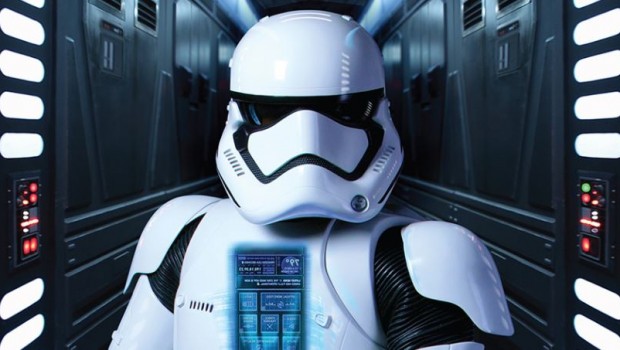 Published on October 12th, 2015 | by admin
It's an App! New Official "Star Wars" App Puts the Star Wars Universe in Your Pocket
Lucasfilm and Disney Interactive today launched the official Star Wars app in Australia & New Zealand, a new FREE app that puts fans into the Star Wars universe right from their mobile devices. Available for iOS and Android, the app provides breaking news, social media updates, augmented reality and interactive features, special events, shareable content and more for the countdown to Star Wars: The Force Awakens and beyond.
By uniting the world of Star Wars in a native mobile experience, Lucasfilm and Disney Interactive are giving fans a gateway to access Star Wars anytime, anywhere. In addition to featuring exclusive content, the app also pulls in news and posts from Star Wars' expansive network of digital channels, including StarWars.com as well as the official Star Wars channels on Facebook, Twitter, Instagram, YouTube, Tumblr, and Google+. Users can also theme the app with light side, dark side, or droid interfaces, each containing different designs, sounds, and animations.
 Updated daily and in real-time, this is the app Star Wars fans are looking for. Features include:
News: Get instant notifications on big announcements from across the franchise, including trailer releases, movie updates and game news. The news feed is fully customizable, so users can filter which platforms their updates are coming from, and which aspects of the Star Wars franchise they're hearing about.
Augmented Reality: Bring the Star Wars universe to life by unlocking 3D characters from Star Wars: The Force Awakens using an exclusive augmented reality camera feature.
Videos: Watch official Star Wars videos, including movie trailers, behind-the-scenes featurettes, and more.
Force Trainer: Wield a lightsaber and hone your skills by playing with the Force Trainer, an interactive activity where users can duel a training remote, as seen in Star Wars: A New Hope.
Star Wars "Selfie": Take and share a Star Wars "selfie" in various iconic costumes and settings, including Jedi, Princess Leia, Han Solo's carbon-freeze, and more.
GIFs: Share animated GIFs with friends and family of memorable scenes and characters from the Star Wars movies and TV shows, including Star Wars: The Force Awakens and Star Wars Rebels.
Soundboard: Play classic sound clips and sound effects from your favorite Star Wars characters, creatures, weapons, vehicles, and scenes.
Star Wars History: Discover behind-the-scenes fun facts with This Day In Star Wars History.
Weather: Get Star Wars-themed weather and five-day forecasts, featuring original art and parallax effects of in-universe planets and locales.
Created especially with fans in mind, the app is equipped with Star Wars ID which lets users join the growing Star Wars fan community by choosing an avatar, creating a handle, and building a connected profile. The app will continue to evolve along with the Star Wars franchise, and users can look forward to regular updates and new features. The app also helps fans discover the latest Star Wars digital apps, products and experiences.
Those wanting a more immersive experience can try a special augmented reality experience through the Star Wars app. Head to http://disneyinteractive.smugmug.com/Games-Apps/More-Games/Star-Wars-App/n-HCgfRK/i-2TMxkw9 to download the poster below to trigger a special interaction with a STORMTROOPER or BB-8. Users can record or take photos of their experience and share them with friends. The augmented reality feature will change over time, introducing new characters and objects as well as new triggers.
Download Star Wars for FREE from the Apple App Store or Google Play.