News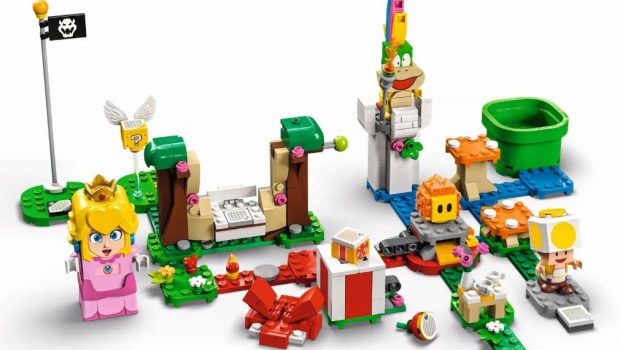 Published on August 17th, 2022 | by Adrian Gunning
It's a LEGO: What Super Mario Character are you!?
For all those Super Mario fans out there, the LEGO Group has released new sets that are sure to become collectors items for Mario fans.
For Princess Peach fans, LEGO has released a new starter kit!
With the LEGO Group bringing out a new series of Super Mario sets, we thought it would be fun to share some Super Mario love with your readers with this awesome Super Mario zodiac sign.
Your readers can find out which Super Mario character they are and which of the newest Super Mario LEGO Products they are most like! Why limit yourself to just a quiz for two minutes when you can play with your winning Super Mario zodiac sign?
You can even bring your Super Mario dream to life on the Mario Kart 8 Deluxe Track on Nintendo switch which has a race track inspired by Sydney Harbour, starting and features Sydney's home features like the Sydney Opera House, Sydney Harbour Bridge, Luna Park and The Rocks, with identical trains and ferries too.
Mario
Are you brave and cheerful with a stubborn streak and a predisposition for loving too much pasta?
There is a good chance you are just like Super Mario headliner Mario!
Known for his great handyman skills, Mario is a fierce and loyal friend, always putting others above himself. Sometimes single minded, you are determined to follow a task through to the end, no matter the risk of dying
Adventures with Mario Starter Course
Always the original OG, Super Mario is Super Mario without the namesake.
RRP: $89.99
Luigi
Are you down for an adventure as long as it doesn't involve the dark or ghosts or risk of bodily harm?
You are just like Mario's brother Luigi!
Despite this danger averse personality, you are physically fighting fit and ready to follow your friends into adventure… Partly because you know your legs are ready to run away whenever the adventure gets too much for you.
Luigi loves an adventure with his friends and so what better way to acknowledge that than a Team Up bundle! Both Mario and Luigi Starter Courses for double the fun!
RRP: $179.98
Princess Peach 
The picture of grace, do you carry yourself like you walk around on a cloud? Doyou love to travel and make friends everywhere you go? Do you enjoy being outdoors?
You sound just like Peach! (Or Princess Peach Toadstool if you're feeling prim and proper about it)
While others might think of you as a damsel in distress, you know there is a strength in making friends and practising kindness. Also, even if you sometimes need to rely on your friends, you always look so good doing it!
Adventures with Peach Starter Course
Time for the Princess Peaches of the world to show their most fun side!
Welcome to the Princess Peacher Starter Course.
RRP: $89.99
Yoshi 
Does your friend spoil you rotten and take good care of you? Are you the bundle of energy in your friendship group that keeps the adventure going and likes to cheer everyone up?
You are DEFINITELY the Yoshi of the group.
Fun and child-like, you love adventure and love to help your friends. You are required for any and all outings because time is always better with you around.
Yoshi has always been known for giving the best gifts to his friends, so treat yourself tothe BIG Island and relax for a little bit with LEGO Super Mario.
RRP:$69.99
Lakitu 
Are you the quiet observer in your friend group? You would rather listen than talk? You might not seem to do much, but when you do, EVERYONE pays attention?
You are so Lakitu!
The cheery Koopa who rides on clouds jets through life above the drama but is always ready to drop a spiny egg when it's needed.
Big Spike's Cloudtop Challenge Expansion Set 
With some trampolines and spiky eggs, this set is definitely the right one for your LEGO collection.
RRP: $109.99
Dorrie 
Are you the only one of your friends who drives?
It sounds like you might be Dorrie.
Always ready to help friends get from point A to point B, you are a strong, majestic creature who knows how to ride the waves of life and support your friends in doing so as well.
A smaller expansion pack to spice up your LEGO Super Mario starter courses to help send some bad guys from Point A to Point B.
RRP: $39.99