Films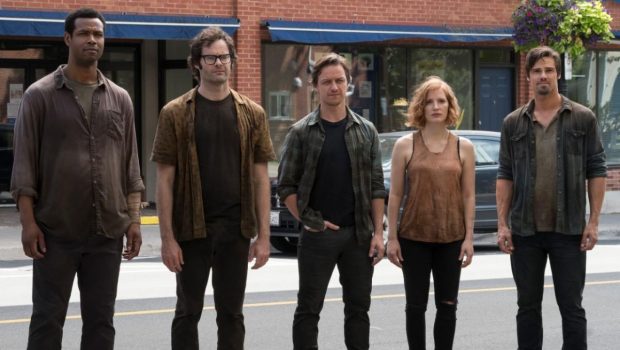 Published on September 9th, 2019 | by Curtis Mayfield
It: Chapter Two – Film Review
Reviewed by Curtis Mayfield M-H on the 7th of September 2019
Roadshow Films presents a film by Andy Muschietti
Written by Gary Dauberman
Produced by Barbara Muschietti, Dan Lin and Roy Lee
Starring: James McAvoy, Jessica Chastain, Bill Hader, Isaiah Mustafa, Jay Ryan, and Bill Skarsgård
Music by Benjamin Wallfisch
Cinematography: Checco Varese
Edited by Jason Ballantine
Running Time: 169 minutes
Rating: MA15+
Release Date: the 5th of September 2019
In the satirical comedy 22 Jump Street (2014), there is a running joke about how sequels being bigger, longer, and more expensive does not always enhance profits. Fittingly, modern horror films on modest budgets have been enormously successful recently. The Stephen King adaptation It (2017) only cost US$35m but proved incredibly popular and broke box office records. It surpassed The Exorcist (1973) to become the highest earning horror film at the US domestic box office.
Meanwhile, Get Out (2017) and A Quiet Place (2018) also redefined how horror movies could be sold to the masses. Now with a bigger budget, the killer clown sequel, It: Chapter Two, continues King's original and timely theme of showing the disturbing cruelties of human nature. However, despite the achievements of its prequel and a new heavyweight cast, it is too bloated to match its predecessor's impact.
The story is set twenty-seven years after the teen heroes of Derry temporarily defeated the child-murdering clown, Pennywise. Now the squeaky-voiced clown (a career defining performance from Bill Skarsgård) is back with his endless collection of red balloons and winning smile of jagged shark teeth ready to bite the limbs off children. Only one member of the Losers' Club has remained in their hometown. The others have grown into success stories, which is a metaphor for real life teens with aspirations of wealth and happiness stuck in small, scary towns.
James McAvoy leads the charge as Bill, the stuttering group leader who previously saw his poor brother, Georgie, dragged into a storm drain and eaten by Pennywise. Bill is now an author whose books are adapted into movies but have their endings changed since the biggest critics say he cannot end a narrative well (take note since this may become important later).
Bill Hader steals the show as Richie, an LA stand-up comedian elevated by ghost writers. Hader offers more than mere comic relief. His character's arc takes an interesting turn that is best left unsaid. Kiwi actor Jay Ryan stars in the biggest fictional glow up as Ben, who used to be bullied for being fat but is now considered hotter than 'a team of Brazilian soccer players'.
Ben runs a successful architecture firm and continues pining over Beverly (the fantastic Jessica Chastain). Beverly escaped her small town and her abusive father to become a fashion designer. However, she is now in an equally abusive marriage.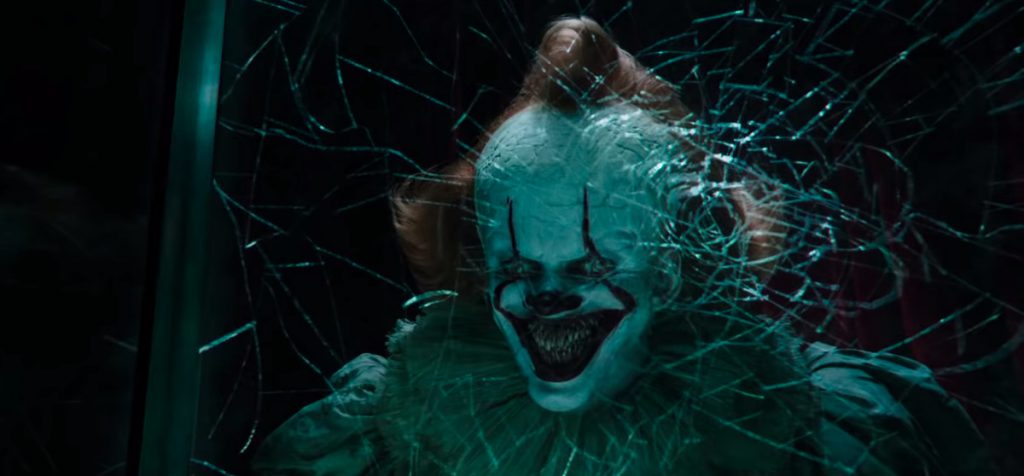 James Ransone brings the right energy to the adult version of Eddie, the hypochondriac who is fittingly a risk assessment officer for an insurance company. Mike (Isaiah Mustafa) is the only survivor of the creepy clown killer to stay in Derry and the only person who remembers battling Pennywise.
Thankfully, director Andy Muschietti and screenwriter Gary Dauberman listened to reason and gave Mike more to do this time. He sleeps next to a police radio and researches shape shifting evil spirits. After Pennywise begins his feeding frenzy, Mike reunites the Losers' Club to take down the clown.
Chapter Two starts as an exciting adventure back into the mind of author Stephen King, but at over two and a half hours this entertaining film is numbing and bloated. The story is bogged down by constant childhood flashbacks to the 1980s. It is as though Muschietti and Dauberman thought that audiences would not remember the prequel from only two years ago. The love triangle story between Bill, Ben, and Beverly also needed pruning.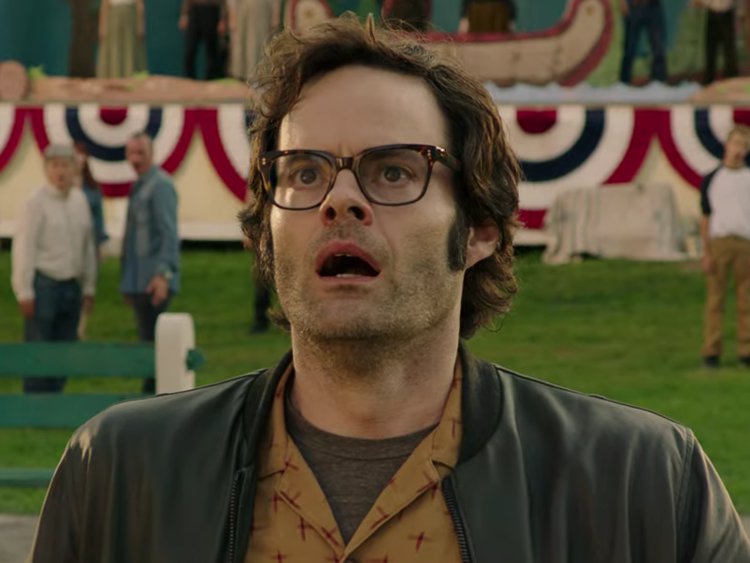 Cinematographer Checco Varese ensures that visuals and special effects are both horrifyingly scary and presented with incredible flare. When Pennywise is preparing to devour a little kid or transform an old lady into a ten-foot tall ogre monster, one cannot help but gaze in amazement. Hader and Ransone work well together in bringing humour to the scares. 'Why is all this shit down here?', exclaims Eddie as he explores the apparent basement of horrors of a pharmacy.
Typically, the heroes are only as good as their villain. Skarsgård deserves fully marks as he slides comfortably into the role he was born to play (no disrespect to Tim Curry) as his insane makeup and drooling mouth conjure deep-rooted fears.
It: Chapter Two is a loud, angry, overblown, but visually stunning horror movie. The new cast meets the hype established by the original's impossibly talented child actors. While the film does not rely solely on jump scares to remain interesting, it does not float as nicely as a red balloon in the breeze. Instead, its sweaty, bloated story slogs its way over the finish line, which prevents Chapter Two from reaching true greatness.
Summary: It: Chapter Two is well cast and visually stunning, but the bloated story prevents it from reaching true greatness.