Comics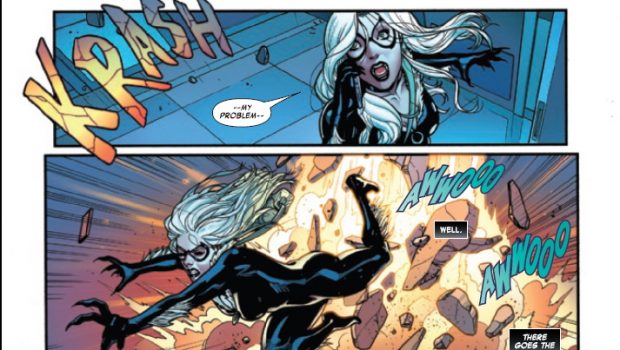 Published on July 4th, 2022 | by Tim Chuma
Iron Man/Hellcat Annual #1 (2022) Review
Summary: What you get out of this story depends on how much you like Black Cat and want to see a story centered around her. Is good to see of the the sideline characters getting their chance to shine.
In this story Black Cat remembers the first time she was double-crossed and also has to fight someone who has double-crossed her and deal with Iron Man as someone has stolen the armour he built for her and pretended to be her.
Even though the timeline does jump backwards and forwards a bit during the story it is mostly understandable except for some of the action scenes where it is not clear who is fighting who or why it is important.
Black Cat is not really one of the bigger heroes from the Avengers so it is good to see her get a story by herself even though she does have to share it with Iron Man to get the sales in.
If Maryjane and She Hulk can get their own comics I guess other characters in the Marvel universe can too these days. It will be interesting to see how this story develops and what else Black Cat ends up doing as there are only so many things she can steal and still have it be interesting.
Comic details:
Writer: Christopher Cantwell
Penciler: Ruairi Coleman
Cover Artist: Logan Lubera
Publisher: Marvel
Published: June 29, 2022