Games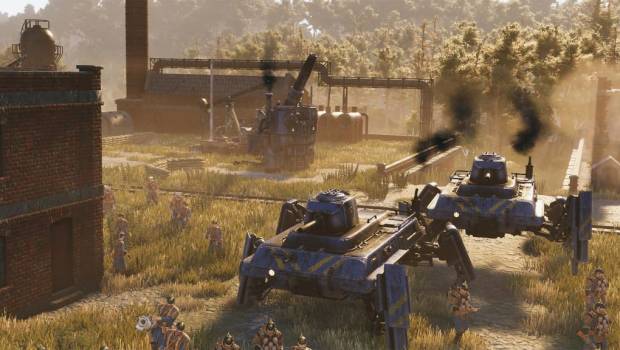 Published on September 25th, 2020 | by Adrian Gunning
Iron Harvest 1920+ Ranked Mode Released
KING Art Games have released the Ranked Mode for the critically acclaimed RTS Iron Harvest 1920+. Players joining the intense multiplayer battles will now compete on a ladder system to find out who is the king of the diesel punk hill. The release of Ranked Mode marks the official start of the first season of Iron Harvest 1920+ competitive content.
In addition to the in-game activations, and reflecting on the successful ESL Pre Season Tournament, KING Art Games are evaluating future eSports activities for Iron Harvest in cooperation with ESL. More details to be revealed soon!
This announcement also comes with an action-packed PvP video looking back on the most intense moments of the Pre-Season Tournament finals during Gamescom 2020.

About Iron Harvest
At the dawn of the 20th century, shortly after the end of the Great War, the world is full of secrets and mysteries, of opportunities and challenges. Tradition clashes with scientific and technological progress, while Europe is still recovering from the brutal battles of the World War. Iron Harvest is a real-time strategy game (RTS) set in the alternate reality of 1920+, just after the end of the Great War. To create the perfect RTS-experience the team has been working in close cooperation with global RTS-fans ever since the highly successful Kickstarter campaign.
Iron Harvest 1920+ is available now for PC, versions for PlayStation®4 and Xbox One will follow at a later date.