Comics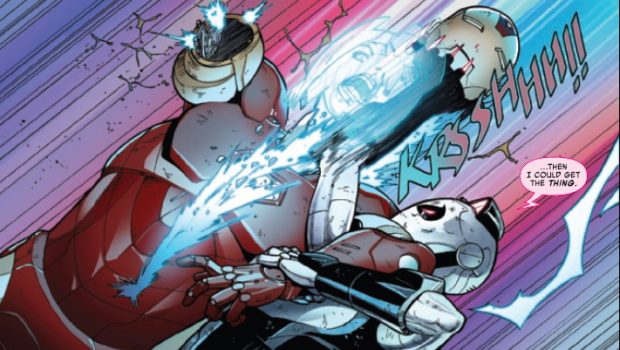 Published on November 2nd, 2022 | by Tim Chuma
Iron Cat #5 (2022) Review
Summary: A good enough finale to this mini series considering I didn't read any of it apart from the opening one. Would be a good one to revisit if you are into Iron Man.
I read the first issue of this series, step out for a minute and all of a sudden it has ended. Tony Stark and Iron Cat are fighting the big bad who has turned all of Stark's technology against them including the Hulkbuster armour. IronCat has something up her sleeve though and is working on something to help, will it work out?
While it would help if you have been reading this series to get what was going on, it all seems to come together well and there are not that many issues in this series so you can read them all in one go later.
I was initially interested in this one as it was a different take on the Iron Man character and had someone else using the armour. From what I have seen from it I would recommend this one and the series you would like an original take on the Iron Man character.
Comic details:
Writer: Jed Mackay
Penciler: Pere Perez
Cover Artist: Pere Perez
Publisher: Marvel
Published: October 26, 2022