Games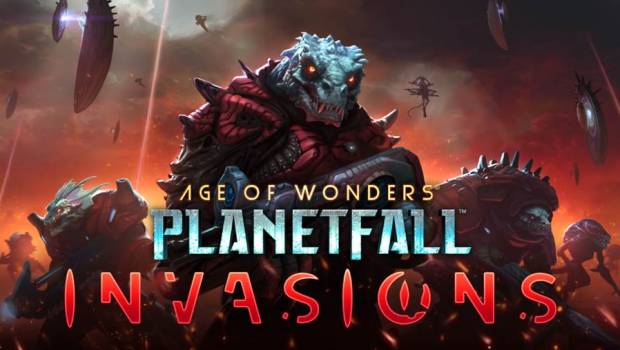 Published on May 27th, 2020 | by Alex Novus
Invasions, the Newest Expansion for Age of Wonders: Planetfall, Available Now for PC, Xbox One, PS4 and Mac
Paradox Interactive and Triumph Studios have released Invasions, the next expansion to the hit 4X strategy game Age of Wonders: Planetfall. Available now and as part of the Planetfall Season Pass, this latest expansion introduces a brand new playable faction, expanded worlds, unique and creative challenges, and alternate playstyles. This colossal update brings the chaos of the void to Planetfall as never seen before. Planetfall and all expansions are available for PC, PlayStation®4, Xbox One, and, for the first time, Mac users will be able to dive into the action and can expect all future Planetfall updates to be compatible.
Invasions brings players new experiences in battle, espionage, and diplomacy in the most expansive addition to Age of Wonders: Planetfall yet. Players will discover a brand new and unique experience as the Shakarn, a race of vicious lizardmen ready to deceive, disrupt, and destroy everything in their path to universal domination. Invasions also introduces the Therians, a mysterious faction of anthropomorphic NPCs who combined their DNA with that of animals to catalyse their evolution. This deadly but cute new faction can be formidable as friend or foe.
On top of a brand new playable faction, Invasions brings two new campaign maps and Conquered Worlds, a juggernaut-style game mode where players team up to challenge a single player with a vast empire. Invasions also introduces a host of environmental catastrophes to the game, with everything from pirate invasions to superstorms to solar flares. Finally, players face the ultimate late-game challenge as the enigmatic Voidbringers use trans-dimensional warfare to rain down legions of enthralled soldiers across their empires.
Age of Wonders: Planetfall is available via selected retail stores. All DLCs are available via the respective digital stores.
Purchase the Age of Wonders: Planetfall Season Pass on the Paradox Store for access to Revelations, Invasions, and the upcoming third post-launch expansions as well as an instant reward!
For more information about Age of Wonders: Planetfall, please visit: www.aow-planetfall.com.