Comics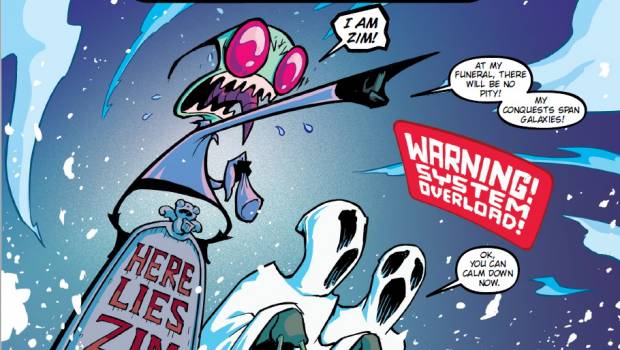 Published on November 30th, 2020 | by Tim Chuma
INVADER ZIM QUARTERLY HOLIDAY SPECIAL #1 (2020) Review
Summary: If you are already a fan of Invader Zim then I would consider this. Maybe not the best if you do not really know this character though.
3
Invader Zim vs Christmas
I had heard of Invader Zim but not actually seen anything that character was in or read any of the other comics. This is not really the best comic to read if have no knowledge of the character as the stories assume you know how the main character is going to react.
There are three different stories in this volume, one about Santa taking over a cyborg sphere, Invader Zim crashing a Christmas Carroll simulation and a story about the origin Professor Membrane's crusade against Santa Claus.
It was interesting enough but I was a bit lost with these as I did not know if this was the regular way these characters reacted or if it was just for Christmas.
I would recommend this one to people who are already fans of this character as anyone else would be a bit lost like I was.
Comic details:
Writer: Eric Trueheart
Artist/Cover Art: Aaron Alexovich
Published: Dec 23, 2020