Games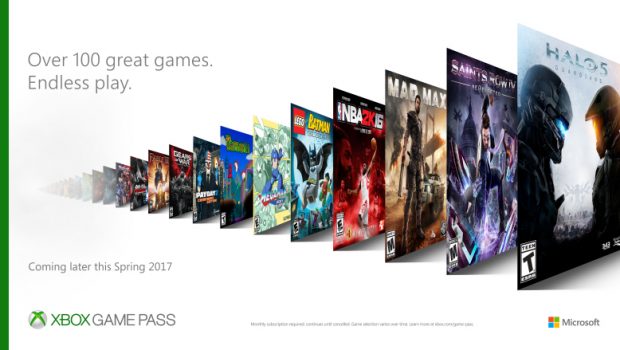 Published on March 1st, 2017 | by Admin
Introducing Xbox Game Pass: Unlimited Access to More Than 100 Games
Today, the Xbox team announced a new gaming subscription service called Xbox Game Pass, which gives you unlimited access to more than 100 games for $10.95 AUD a month. Xbox Game Pass is available in Preview for select markets today and will launch to the broader community later this spring. Xbox Game Pass began rolling out to select Insider members at 1 a.m. AEDT this morning. If you're part of the Xbox Insider Program and would like to take the update right away, you'll need to reboot your Xbox One; otherwise, Xbox Game Pass should appear on your dashboard within an hour or so.
A few things we wanted to note about Xbox Insider Program:
As is common with new features and programs going into preview, Xbox Game Pass will be an early build with some feature limitations and will not be on par with the final experience that will be available later this spring.
Most notable for users in the Xbox Insider Program will be a limited catalogue (i.e. approximately 20 titles in the Preview program, many of them arcade) and potentially some slight tweaks to the user interface. The majority of AAA titles in the Xbox Game Pass catalogue will begin appearing in GA later this spring.
You can expect to run into bugs while in the Xbox Insider Program. Note that the main focus of Preview is to test features and report bugs so the team can refine the experience before it launches broadly. Some of the great titles coming later this spring when Xbox Game Pass launches to the broader Xbox community include: "Halo 5: Guardians," "Saints Row IV Re-Elected," "NBA 2K16," "Mad Max," "LEGO Batman," "Mega Man Legacy Collection," "Terraria," "Payday 2," "Gears of War: Ultimate Edition," "SoulCalibur II" and "Tekken Tag 2." Note that these titles will not be part of the Xbox Insider Program.
For more information, please visit Xbox Wire.