Games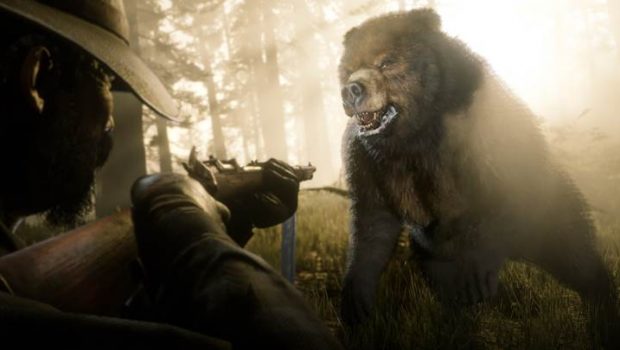 Published on May 29th, 2019 | by Admin
Introducing the Wild Animal Kills Challenge and Head For The Hills Mode
Also This Week: A Land of Opportunities Bonuses, 2-Step Verification Gift and More
Prove your status as a big game hunter in the new Wild Animal Kills Challenge. Accept an invite to this new Free Roam Event to pit yourself against other sportsmen with weapons and offensive attacks against other players disabled – so the focus of this Free Roam Event is squarely on the hunt.
Points are awarded based on the size of the animal, with small animals worth one point, medium size worth two, and large animals worth three. As the challenge unfolds, prized and especially dangerous predators like wolves, cougars and bears will emerge… take them down for bonus points.
Also live today is Head For The Hills, a new Showdown Mode where players take turns making a last-ditch run across no-man's-land to their safe house, while opponents have only one objective: to hunt you down. Stake out the high ground, hide in the shadows or stalk your enemies out in the open, but don't let them get to safety. We will also add two more new Showdown Modes over the next two weeks – stay tuned for details on Public Enemy and Sport of Kings coming in the weeks ahead.
Earn bonus Cash and Gold in certain missions from A Land of Opportunities. This week, new players will earn a bonus RDO$50 for completing the first mission, Honor Among Horse Thieves. Earn a bonus RDO$75 for completing Kill Them, Each and Every One; and a bonus 10 Gold Bars for completing Destroyed by Grief.
This week also brings a new Showdown Mode inspired care package for everyone, visit your Camp Lockbox or Post Office to pick up a gift of:
5x Potent Miracle Tonic
5x Potent Snake Oil
5x Potent Health Cure
5x Potent Bitters
120x Express Revolver Ammo
Wheeler, Rawson and Co's latest clothing updates this week include the Flora Corseted Chemise and Paddon Shirt tops – along with limited supply of the Plaid Cap, Racoon Hat and Shaffer Chaps. You can also now feign outrage with the new How Dare You emote.
This week, we're also awarding the unique and exclusive tint of the Racoon Hat pictured above to anyone who has 2-Step Verification on their Social Club account, including those who enable it this week (who'll also receive 10 Gold Bars for Red Dead Online and GTA$500,000 in GTA Online).
To switch on 2-Step Verification for your Social Club account, go to https://socialclub.rockstargames.com/settings/mfa
Join us for our very first Red Dead Online community live stream this Friday May 31, 5pm Eastern on the official Rockstar Facebook, Twitch and YouTube channels. We'll also be putting out a call on our Twitter tomorrow looking to round up a few community friends to Posse up with as we'll be playing on both PlayStation 4 and Xbox One. We'll be getting into all sorts of rip roaring action from the latest update, from this week's new Head for the Hills Showdown Mode to taking on Free Roam Missions and Posse Versus Challenges to some hands of Poker at the saloon and more. Look for more Red Dead Online and GTA Online live streams to be announced in the weeks and months ahead. Subscribe and follow for all our go-live notifications:
twitch.tv/rockstargames
youtube.com/rockstargames
facebook.com/rockstargames