Games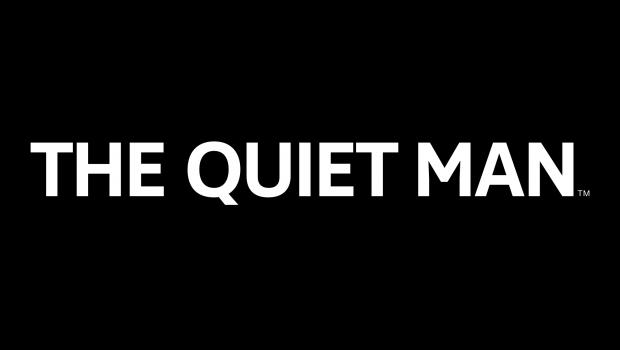 Published on October 29th, 2018 | by Admin
INTRODUCING THE TEAM BEHIND THE QUIET MAN
"Who is The Quiet Man?" Video Introduces All-Star Team of
Developers and Advisors
SYDNEY, 29th October 2018 – In a new video released today, Square Enix Ltd., shed more light on the upcoming cinematic action experience, THE QUIET MAN™, introducing the all-star cast of developers and advisors involved in the game.
The new video, titled "Who is The Quiet Man?" provides insights into the game's core concepts and development process with interviews from various members of the international development team. The in-depth look behind the making of the game explores the game's initial conception, the various themes that players will uncover within the title, the unique sound direction process in a 'soundless' game experience, the production of the game's full-motion video scenes that bring the world of THE QUIET MAN to life, and much more.
Developers and advisors featured include:
Kensei Fujnaga, THE QUIET MAN Producer
Tatsuro Koike, Action Director (Yakuza Series)
Joe Kelly, Scenario Writer (Man of Action Entertainment – BEN 10, MEGA MAN: FULLY CHARGED, GENERATOR REX, and the team and characters of BIG HERO 6)
Shaun Nivens, Lead Programmer (Human Head Studios)
Ashley Welch, Art Director (Human Head Studios)
Shu Hamada, Live Action Director
Randy Redetzke, Lead Environment Artist (Human Head Studios)
Karen Ruiz, Senior Artist (Human Head Studios)
Chris Miscik, Senior Artist (Human Head Studios)
Nick Taylor, Animation Director (Human Head Studios)
Kenichi Mikoshiba, Sound Director
Danny Gong, Sign Language Consultant
In addition to the developers and advisors involved with the production of THE QUIET MAN, internationally renowned writer, producer and performer Imogen Heap also discusses her work on the title and her inspirations for creating 'The Quiet', the brand-new musical theme debuting within THE QUIET MAN.
Also, as revealed in the most-recent Producer's Letter on the THE QUIET MAN Twitter and Instagram channels, a free patch will be available one week after launch titled THE QUIET MAN – ANSWERED, which will provide the final answers to the unique mysteries of THE QUIET MAN by allowing a second play through with sound and voices.
From 1st to 15th November, those who purchase THE QUIET MAN from the PlayStation®Store will receive the game, a PlayStation®4 system dynamic theme, and a set of eight PlayStation™Network avatars. During the same period, those who purchase from STEAM® will receive the game, as well as a set of seven desktop and mobile wallpapers. In addition, those who purchase within this period on either platform will also receive a 10% discount*.