Games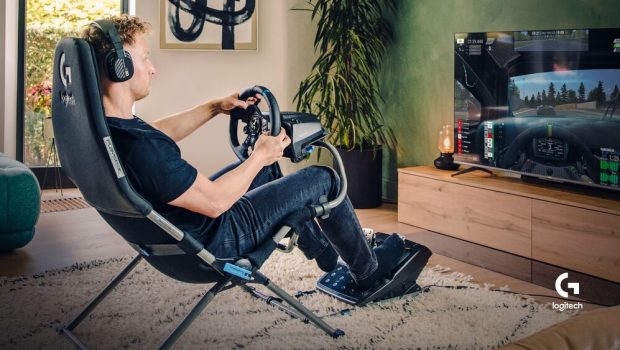 Published on September 27th, 2023 | by Adrian Gunning
Introducing the PLAYSEAT CHALLENGE X – LOGITECH G EDITION
Logitech G, a brand of Logitech (SIX: LOGN) (NASDAQ: LOG), and Playseat introduced the newest sim racing chair, the Playseat Challenge X – Logitech G Edition. Designed for Logitech G racing wheel and pedals, this new chair is a lightweight, foldable carbon steel frame and features a fully adjustable seat with Playseat's Actifit™️ breathable materials, providing sim racers with a racing chair that delivers exceptional comfort, versatility, durability and the performance needed to stay fully immersed in the race.
"There was a considerable amount of collaboration on this product to make the Challenge X more functional, comfortable and overall, a better racing experience, than traditional desktop gaming chairs. During that process our teams focused on three key areas of a sim racing chair and we couldn't be more happy with the results." said Jim Hoey, head of simulation marketing at Logitech G.
The Playseat Challenge X – Logitech G Edition features three new enhanced upgrades, including X-Adapt™ seat adjustments,  ActiFit™️ breathable material and a hard mounted pedal plate with tilt positioning. The new Playseat Challenge X – Logitech G Edition features:
Enjoy the perfect balance between comfort and stability with the 6 seating positions of X-Adapt™. Fine-tune positions of pedals and wheel to replicate the feeling of being in a car.
Breathable ActiFit™️ material and its body-conforming design and adjustable rigidity offers superior support and thermal management, allowing racers to stay comfortable and cool. It also transfers force feedback and Trueforce perfectly.
At only 11.6 kg the seat can be quickly folded and stored away – the ideal companion for drivers who want the full racing experience without the need of a dedicated space.
Convenient cockpit entry system lets you easily jump into the driver's seat and lock in for an exhilarating experience.
Equipped with gearshift mount, allowing you to upgrade your race experience with the Logitech G Driving Force Shifter.
Pricing and Availability 
The PlaySeat Challenge X – Logitech G Edition comes in gunmetal grey and is available at selected retailers for a suggested retail price of $499.00.
For more information on the PlaySeat Challenge X – Logitech G Edition, please visit Logitechg.com/ChallengeX.