Hardware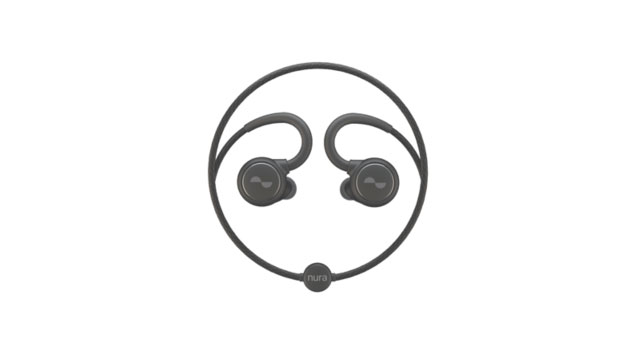 Published on January 21st, 2019 | by Admin
Introducing the NuraLoop
Sydney, 9 January 2019: Melbourne-based, personalised sound pioneer nura, announces its highly anticipated earphone the NuraLoop — the world's first to automatically learn and adapt to your unique hearing in a compact and mobile form.
The NuraLoop is engineered to strike a new balance between size, performance, power and personalisation. Delivering cutting-edge functionality with a considered and streamlined user experience, the NuraLoop offers sound like no other.
Just a year on from launching the acclaimed nuraphone, nura have earnt a reputation for their reinvention of the headphones — winning awards for their debut product including the CES 2018 Best of Innovation Award, and Red Dot Design Award.
Utilising the same patented technology as the nuraphone, the NuraLoop also uses a self-learning engine that automatically measures your hearing by monitoring otoacoustic emissions by detecting the activity in the cochlea inside the ear. It uses highly sensitive microphones and advanced signal processing techniques to measure sounds coming out of your ear to understand how sensitive the user's hearing is to different tones. The NuraLoop then uses this information to adapt the sound of the earphones to perfectly match users hearing bringing music into sharp focus.
The NuraLoop is elegantly crafted, boasting a light-weight design and offering exceptional comfort. It offers both wireless and an analogue option with a magnetic detachable cable for connecting to any music source such as an airplane seat. It is also outfitted with microphones for phone calls and provides an all-day battery life.
You can listen to your favourite music, make a phone call, or have a conversation with someone next to you without the need to take the earphones off, the NuraLoop allows you to hear every detail like never before.
Features
nurasound™ + Move (personalised sound) — Personalised sound on the go with the world's first earphones to automatically learn and adapt to your hearing
TouchDial — Tap, double-tap or dial to perform seamless combinations of useful functions
ANC — Experience ANC created to give you the quietest listening experiences as you move through your day
Social Mode + ™ — Hear conversations and your surroundings — with adjustable levels of awareness to suit any environment
+ move — Jump into any situation with a suite of features to compliment your lifestyle including extended battery life, water resistance, Bluetooth 5, and wireless or wired musical fidelity.
The NuraLoop will be available later in the year from www.nura.co
More information to be announced early 2019.