Hardware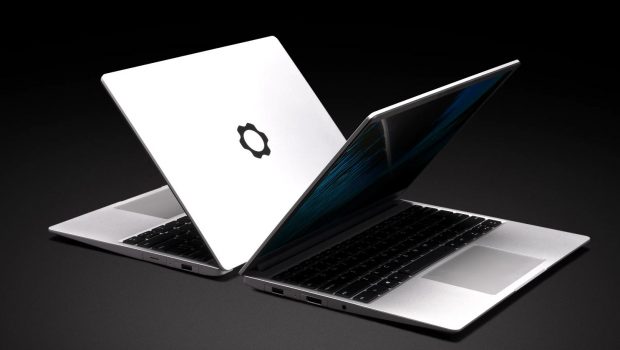 Published on March 24th, 2023 | by Byliner
Introducing the Framework Laptop 16 – Upgradeable & Customizable w/ Fully Reconfigurable Input Deck & Modular/Upgradeable Graphics
We're excited to share our next major product category, a high-performance 16" notebook, the Framework Laptop 16. Not only does the Framework Laptop 16 carry forward all of the same design philosophy around upgrade, repair, and customization from the Framework Laptop 13 at a substantially higher performance point, but it also brings in two new module ecosystems: a fully reconfigurable input deck and modular, upgradeable graphics. This enables an incredible range of use cases and deep personalization for gamers, creators, engineers, and more. We'll be sharing full specifications, pricing, and availability when we open pre-orders on the Framework Laptop 16 this spring, ahead of shipments in late 2023. What we're releasing today is a preview to let developers get started with our open source design documentation.
Input Module System
When starting the design of a larger screen laptop, one of the key questions was: Numpad, or no numpad? After performing some market research, we found out there is almost exactly a 50/50 split between people who love and need numpads and people who hate them. We used this as an opportunity to not only let you pick your preference there, but also completely customize the input experience.
With the Framework Laptop 16, options for the input system are nearly unlimited. Input Modules are hot-swappable, making it easy for you to reconfigure at any time. Input modules come in three sizes – Small, Medium (Numpad Modules), and Large (Keyboard Modules). Many of the Small module options enable color customization, but it's also possible to build functional modules like an LED Matrix or haptic slider.  For Medium modules, in addition to numpads, secondary displays and macro pads are workable.  For Large modules, we're developing both regular backlit keyboards in a range of languages and an RGB backlit version.
We've also released open source firmware based on QMK keyboard software that runs on the Raspberry Pi RP2040 microcontroller that many of our Input Modules utilize.
With an open source design, we can't wait to see the incredible modules that the community creates: jog wheels, sliders, touchscreen displays, e-ink notepads, smartcard readers, and more. Really, almost anything can be created into an Input Module. The only limit is your imagination, and the 3.7mm height constraints.
Expansion Bay System
With the Framework Laptop 16, we're delivering on a dream that many have given up on: upgradeable, modular graphics in a high-performance notebook. With the Expansion Bay system, it's possible to upgrade Graphics Modules independently of the rest of the laptop.  Since Expansion Bay modules can extend the laptop in both thickness and depth, we have immense design flexibility to handle generation over generation changes in mechanical, thermal, and electrical requirements for GPUs.
On top of that, the PCIe x8 interface enables a range of other non-graphics use cases that need both high power and high speed. As an example, we've developed a dual M.2 SSD card that can drop into an Expansion Bay Shell, allowing for an additional 16TB of storage. Since the documentation for this interface is open source, developers have freedom to create amazing modules on it, like card readers, video capture devices, AI accelerators, SDR radios, and more.
Expansion Card System
The Framework Laptop 16 also brings in the Expansion Card system from the Framework Laptop 13, letting you choose which ports you'd like on each side along with adding other functionality like high speed storage.  We've enabled three Expansion Cards on each side.  We've also replaced the fixed 3.5mm headphone jack with a new Audio Expansion Card, letting you choose analog audio if you'd like or swap it for a port if you're using a USB or wireless headset.
Developer Documentation
Developer documentation is available on GitHub today for all three systems: Input Modules, Expansion Bay Modules, and Expansion Cards. By open-sourcing our designs early, we're enabling the creation of a robust and vibrant ecosystem of modules to accompany the launch of the Framework Laptop 16.  In the future, we'll also be opening the Framework Marketplace to third party module makers, enabling both individuals and companies to participate directly in the ecosystem.
The Framework Laptop 16 is meant to be a platform of possibilities.  Whether you're a gamer, developer, heavy Linux user, creator, or have other performance-demanding work, the Framework Laptop 16 is built to be customized to your needs.
It's hard to summarize all of our announcements from today's GDC Next Level event, and you should check out the recording of the livestream to hear it all, but at the highest level:
Pre-orders are open for the Framework Laptop 13 (13th Gen Intel® Core™)
We refined the Framework Laptop 13 even further, with the latest 13th Gen Intel Core processors, a higher capacity 61Wh battery, a matte display, improved hinges and speakers, new Bezel colors, and more.  We've addressed just about every ask from the community. Read more about the Framework Laptop 13 at www.frame.work.
Pre-orders are open for the Framework Laptop 13 (AMD Ryzen™ 7040 Series)
This includes the most popular ask by far, an AMD-powered Framework Laptop!  We're excited to share the new Framework Laptop 13 with AMD Ryzen 7040 Series processors, using the same great chassis and modules as the Intel version, but with DDR5 and an AMD-compatible WiFi card.  You can also pre-order the Mainboard on its own to upgrade your existing Framework Laptop.  Read more about the Framework Laptop 13 at www.frame.work.
A developer preview of the Framework Laptop 16
Our biggest announcement is also our biggest product, the new, high-performance 16" Framework Laptop 16.  With the new Expansion Bay system, we're delivering on the holy grail for gamers, creators, and others who need power, with modular upgradable graphics!  We're also enabling fully reconfigurable input using the Input Module systems.  Pre-orders open Spring 2023, shipping late 2023. Read more about the Framework Laptop 16 at www.frame.work.
Framework Laptop 16 developer documentation available on GitHub today!
Each of the new module systems is open source, unlocking the creativity of the community.  We've released mechanical drawings, 3D CAD, and electrical reference designs for Input Modules and Expansion Bay Modules, along with QMK-based firmware for our Raspberry Pi RP2040-powered Input Modules.
Framework will expand into Belgium, Italy, Spain, and Taiwan, with pre-orders this Summer
Sign up for our newsletter to be notified when we are available in these and other countries. Current countries are US, Canada, UK, Ireland, Germany, France, Austria, the Netherlands, and Australia.
Re-use your Mainboard with the Cooler Master Mainboard Case
We've partnered with Cooler Master to create an awesome new way to re-use your Framework Laptop Mainboards: a transparent, small form factor case. This will be available this Spring for $39 USD.
Amazingly enough, that isn't even all of the announcements, but just the biggest highlights.  We can't wait to get these new products out to you, and we're excited to enable product longevity, the right to repair, and deep personalization across more of Consumer Electronics!