Hardware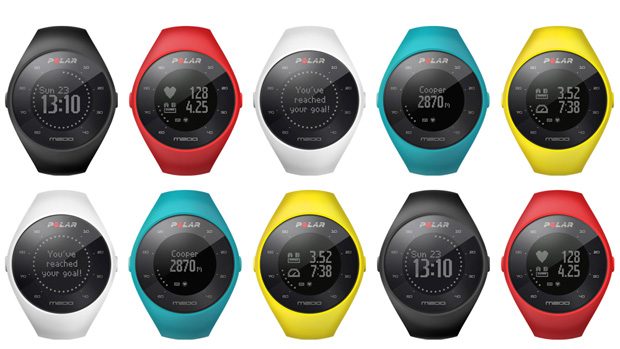 Published on October 7th, 2016 | by Admin
INTRODUCING THE POLAR M200 – A GPS RUNNING WATCH WITH WRIST-BASED HEART RATE
Polar M200 is an affordable waterproof running watch featuring wrist-based heart-rate, integrated GPS and Polar's easy-to-use training and activity features.
Sydney, Australia:     Polar, the pioneer of wearable sports and fitness technology and the leader of heart rate monitoring for over 35 years, has grown its running portfolio with the introduction of the Polar M200.
A waterproof GPS running watch, the Polar M200 is equipped with Polar's proprietary wrist-based heart rate technology, 24/7 activity and sleep tracking.
Affordably priced at $199, the Polar M200 is an easy-to-use everyday running watch that provides reliable training metrics such as pace and distance via its integrated GPS as well as live, personalised training guidance.
It boasts Polar's optical heart rate measurement, a unique algorithm developed and optimised by Polar to meet its industry-leading heart rate standard.
"Polar has a rich history of heart rate monitoring," Marco Suvilaakso, Chief Strategy Officer, Polar Electro said.
"We are continuously building on that heritage by developing new technology, such as a wrist-based heart rate measurement, which ultimately leads to new products like the M200.
"Runners will appreciate the simple transition to training that wrist-based heart rate offers, and when paired to Running Program, the M200 becomes a personal trainer, coaching you during runs, adapting to your performance and bringing you closer to your goals."
When fully charged, the Polar M200 offers six hours training time with GPS and optical heart rate, and also tracks daily activity such as steps, burned calories, sleep time and sleep quality.
Users are kept connected with the Polar M200 vibrating to inform them of incoming calls, messages, calendar alerts and social media notifications as well as reminding them to stay active with inactivity alerts.
"We are really excited to welcome the Polar M200 to the Australian market," Drew Oryszczyn, Managing Director, Polar Electro Australia, said.
"Running is such a popular sport and pastime in Australia with participants ranging from competitive runners to those who run just to relax and unwind.
"With its unmatched features and capabilities, and affordable price-tag, we are confident that the Polar M200 will appeal to not only runners, but also those who are looking to start their own fitness journey."
The latest wearable from Polar goes beyond providing training data and daily tracking to allow users to view their training, activity and sleep details in Polar Flow, the free online service available as an app (iOS and Android) and as a web service.
On Flow for web, users can join events and groups, watch their own or other users' training sessions via the Relive feature and search for and comment on others' training sessions.  Flow for mobile offers a glimpse into daily activity and provides suggestions to encourage users to meet their fitness goals.
The Polar M200 also offers Polar's unique Smart Coaching features including the new Running Program, a personalised and adaptive training plan available for free in Polar Flow.
Users simply choose a running event (5K, 10K, half-marathon or marathon), and the Running Program creates a customised training plan tailored to their current fitness level.
As runners train, the plan offers easy-to-follow instructions to help them focus on what is important for improvement.  Users can upload training plans to the Polar M200 in order to follow targets and receive guidance before and during their runs.
Other Smart Coaching features include Training Benefit and Running Index, both available in Polar Flow, which offer motivating feedback and ways to monitor running performance and progress.
Comfortable and stylish, the Polar M200 is available in Black and Red for $199.  Sold separately for $29.95 each are changeable colour wristbands in White, Blue, Yellow, Black and Red.
Pre-orders for the Polar M200 and changeable wristbands in White and Blue are now available at: https://www.polar.com/au-en/products/sport/M200#buy.  Additional colour wristbands will be available shortly.
For more information on the Polar M200 go to: https://www.polar.com/au-en/products/sport/M200.