Games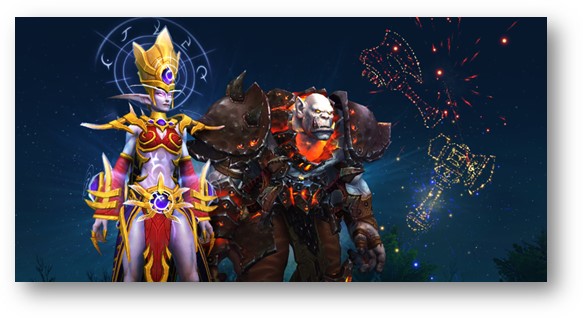 Published on March 20th, 2019 | by Admin
Introducing new toys in World of Warcraft – proceeds go toward supporting esports!
World of Warcraft players can now take on the visage of some of Azeroth's most iconic bosses or commemorate their triumph over the enemy with a bang, with two new in-game toys – proceeds of which will go toward supporting the 2019 Arena World Championship (AWC) and the Mythic Dungeon International (MDI).
For a limited time, 25% of all purchases of either toy will contribute directly to this year's finals LAN event prize pool. Both the AWC and MDI will have a guaranteed minimum prize pool of $500,000 USD ($250,000 USD for each event) – but proceeds from these in-game items can take World of Warcraft esports to the next level!
Find out more about the new toys below:
Transmorpher Beacon
The ethereals have a twisted new trick up their sleeves, and they're ready to traverse the nether to help you spread some chaos and confusion on the battlefield. Use this beacon to summon an Ethereal Transmorpher who can turn you and your allies into some of the most fearsome foes Azeroth has ever known.
Lion's Pride and Horde's Might Fireworks
What's more satisfying than vanquishing a worthy foe in honourable hand-to-hand combat? Planting an explosive in their freshly felled corpse, that's what! Light up the sky above a recently defeated enemy player with these reusable fireworks and send an unmistakable signal to the other faction.
The Transmorpher Beacon, and Lion's Pride and Horde's Might Fireworks, are now available in the Blizzard shop and in-game shop for $10 USD apiece.
For the full announcement visit: https://worldofwarcraft.com/en-us/news/22933274/support-wow-esports-with-your-toy-purchase
For more information about the Arena World Championship visit: https://worldofwarcraft.com/en-us/esports/arena
For more information about the Mythic Dungeon International visit: https://worldofwarcraft.com/en-us/esports/mythic