Consoles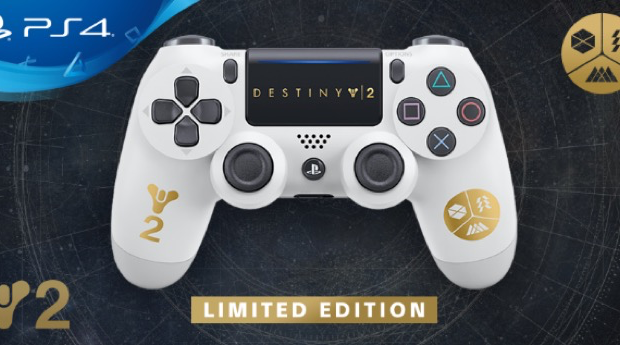 Published on August 1st, 2017 | by Admin
Introducing the new limited edition Destiny 2 Dualshock 4
Sony Interactive Entertainment Australia is pleased to announce a limited edition Destiny 2 Dualshock 4 wireless controller will be coming to Australia in Spring 2018. 
The Dualshock 4 will feature a touch pad customised with the game's logo, plus the iconic character class insignia, all in striking gold – making it the perfect companion for your next raid.
A Jet Black PS4 Pro bundle will also be available in addition to the Glacier White PS4 Pro bundle already announced.
Both PS4 Pro bundles will include:
Blu-ray disc copy of Destiny 2 – with exclusive PS4 content
Destiny 2 expansion pass
Premium digital content (Legendary sword, Legendary player emote and Cabal Empire themed emblem)
Destiny 2 launches in Australia on 6th September.
Head to the PlayStation Blog for more information about the new limited edition Dualshock 4.
For the latest news follow PlayStation Australia on Facebook, Twitter, YouTube and Instagram.