Games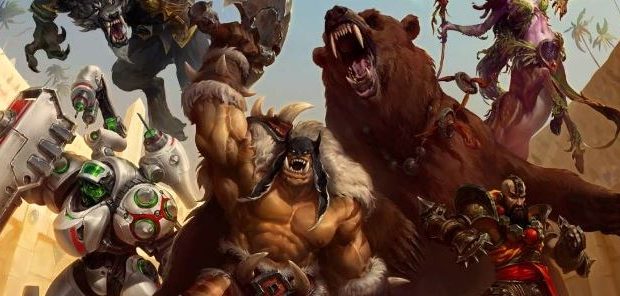 Published on October 5th, 2016 | by Admin
Introducing Heroes Brawl, the New Game Mode that Breaks all the Rules!
We're excited to announce Heroes Brawl, a brand-new, exciting game mode for Heroes of the Storm, which is set to launch the week of 17 October! Play on unique maps with surreal twists and custom rulesets that turn everything you thought you knew about the game on its head. Heroes Brawl offers three kinds of battlegrounds: standard maps with mutators, brand-new arenas, and single-lane skirmishes – all made specifically for Heroes Brawl. For a deeper look at this new way to play, please check out the trailer below or visit the official Heroes of the Storm website here.
Gather your friends and check out the delightful madness that's heading into the Nexus when it launches later this month!