Games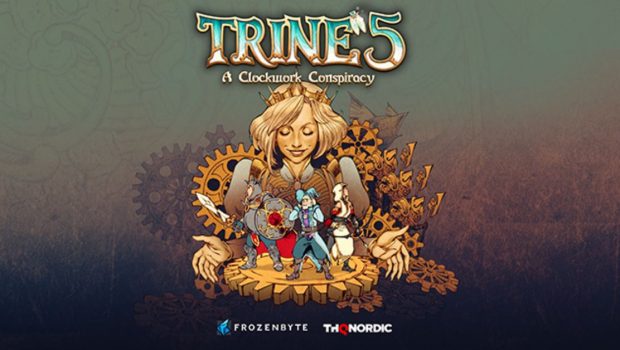 Published on August 25th, 2023 | by Adrian Gunning
Introducing Amadeus the Wizard, The Conjurer of Boxes in Trine 5's New Trailer!
Have you ever heard the story about the floating boxes? We are sure Trine's wonderful wizard Amadeus will tell you all about it! In the thrilling new character trailer released today, you will get another glimpse of the enchanting world of Trine 5: A Clockwork Conspiracy and Amadeus' powers!
With great responsibility comes great power? Well, almost – Amadeus, who is not only a dedicated husband and father of triplets but also a master of arcane arts, takes centre stage in Trine 5's latest trailer. With an array of awe-inspiring spells, Amadeus proves to be not just a great solo-adventurer but also an invaluable asset to his companions in co-op mode with up to 4 players (yes, 4!) as he summons boxes and deftly manoeuvres obstacles to clear the path.
Amadeus' magical prowess in manipulating the environment by conjuring boxes and overcoming hindrances adds a new layer of strategy and creativity for players to explore.
Watch the trailer here: https://youtu.be/VfY308CM4qY
Trine 5: A Clockwork Conspiracy is developed by Frozenbyte in Helsinki, Finland and is coming to PC, PlayStation®4, PlayStation®5, Xbox One™, Xbox Series S/X™, and Nintendo Switch™ on August 31st, 2023.