Events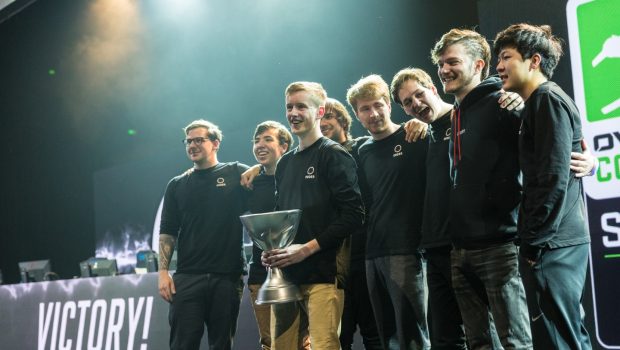 Published on August 1st, 2019 | by Admin
INTERNATIONAL OVERWATCH LEAGUETM SUPERSTARS TO CLOSE OUT THE MELBOURNE ESPORTS OPEN
ESL and TEG Live have today announced that Overwatch LeagueTM team, Washington Justice, will become the first team in the League to play an international exhibition match, joining the winners of OverwatchTM Contenders Australia 2019 Season 2 at the Melbourne Esports Open™ on 1 September.
Six world-class Overwatch League players from Washington Justice, as well as coaching and team staff, will be travelling to Melbourne to participate in signing sessions, team meet and greets, and a special exhibition match.
After the conclusion of the Overwatch Contenders Australia Grand Final on 1 September, players from the Washington Justice will join members of the winning team, forming two "All-Star" line-ups and participating in a thrilling five map mixed exhibition match.
"The Justice is thrilled to have the opportunity to meet fans and play an exhibition match with the talented competitors in Australia. With the demands of our competitive schedule, it's not often we get travel outside our region, so we're looking forward to everything Melbourne and its local fans have in store." said Aaron "PRE" Heckman, Assistant General Manager – Washington Justice.
"Being able to showcase a top-tier international team like the Washington Justice at this year's Melbourne Esports Open is a massive win for the event." said Nick Vanzetti, SVP, Managing Director – ESL Asia-Pacific Japan. "I'll be in the crowd cheering for our local representatives, and encourage every Overwatch® fan in Australia to attend this historic exhibition match."
Two Days Full of Esports Content
As well as the Overwatch Contenders Australia 2019 Season 2 Finals, the Melbourne Esports Open will feature open tournaments in more than 15 titles for fans to compete in across Melbourne & Olympic Parks, with popular battle royale, trading card, and fighting game tournaments confirmed so far. Attendees will also have the chance to experience The Monster, the largest inflatable obstacle course in the southern hemisphere, on Grand Slam Oval. Tickets are on sale now via MelbourneEsportsOpen.com.au.