PC Games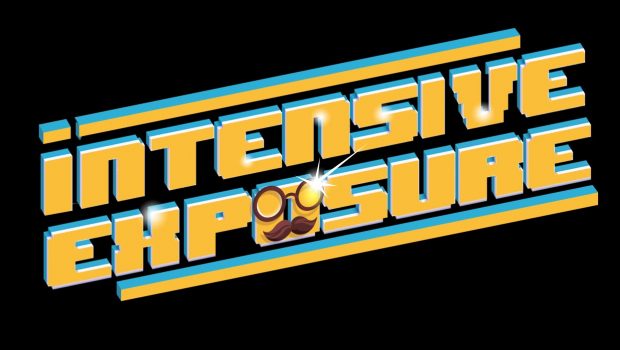 Published on September 17th, 2016 | by Chris O'Connor
Intensive Exposure PC Game Review
Summary: If Benny Hill was adapted to a computer game... this would pretty much be it.
This game shows up on my Steam suggested list and it caught my eye… mostly because I couldn't help but exclaim W.T.F.? A short time later I had it fired up and was presented with a rather questionable looking man apparently named Moe Lester who puts on a fake moustache and dons the, no doubt required, uniform of a tan trenchcoat. It's then up to you to do what apparently you feel compelled to do… flash yourself to as many people as possible without getting caught.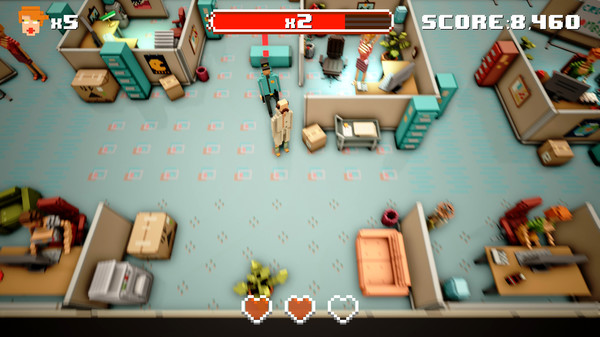 It's not a very big game… only a few levels but there are lots of skins (that seems wrong given the subject) to unlock. You can play either censored or uncensored (if going with the later… careful you don't take an eye out). But you even have choice over how your pride is covered… you can go with traditional pixelated spot… black bar… unicorn or a large range of other choices.
You start in a humble office and off you go… flash to one person and watch the multiplier go up… flash more than one person at a time and watch your score go up faster. But be careful because some people you flash won't be so much shocked as… um… "inspired"? Between the "fans" and the security guards you can end up with quite a conga line of people chasing you through the environment and it will require quick fingers to flick over objects to stop them in their path as you find your next "viewer".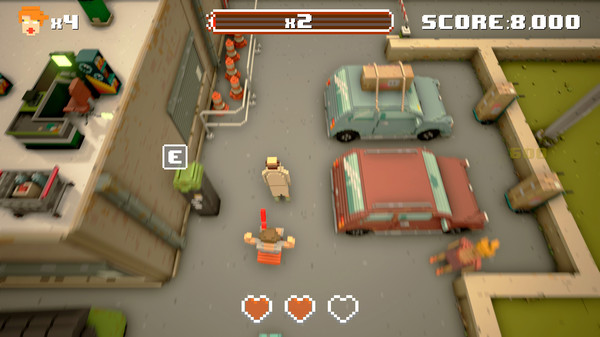 I'm actually not sure what to say about this game… I mean what I've said so far basically sums it up… but I'm somewhat torn. On the one hand you can view this as just a silly bit of fun… like the odd streaker during a sporting match… no one is really getting hurt… someone made a bit of a fool of themselves and life goes on.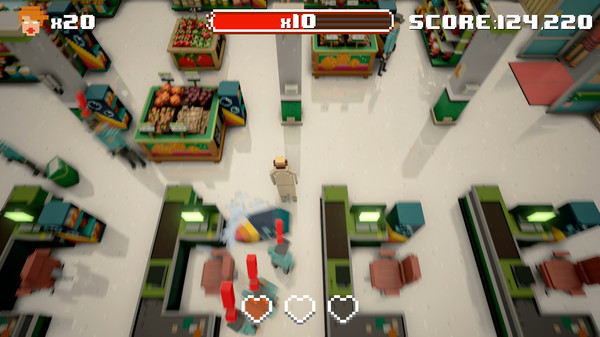 On the other hand I am all too aware of the problem of sexual assault and though flashing is on the lower end of that scale… it still does make for a questionable theme to build a game. I keep reminding myself that their are plenty of games that involved illegal activity as the theme of the game, Grand Theft Auto being the main one that comes to mind… and whilst you can certain perform acts of sexual violence in that… it feels like a different dynamic.
I suspect I may be getting overly sensitive though if I throw this game out for those reasons… it is by and large harmless fun (even if the lead character looks very very creepy and like he should indeed be behind bars). It is probably best to simply think of it as a Benny Hill simulator… so much so that it almost needs a special level dedicated to just that… they could have a skin for a milk man or similar… and just populate a level with buxom wenches in "traditional milk maid outfits"… all whilst Yakety Sax plays in the background.
The game is pretty short and would probably do just as well on a mobile device or tablet (you'd probably need a tablet to be able to navigate around properly)… it doesn't really seem significant enough for your average PC gamer. It is best thought of as a quick time waster.
So I will leave it with this. Possibly good for a bit of a giggle… but be careful who you play it with or purchase it for… oh and please don't run around an museum and tip over exhibits