Hardware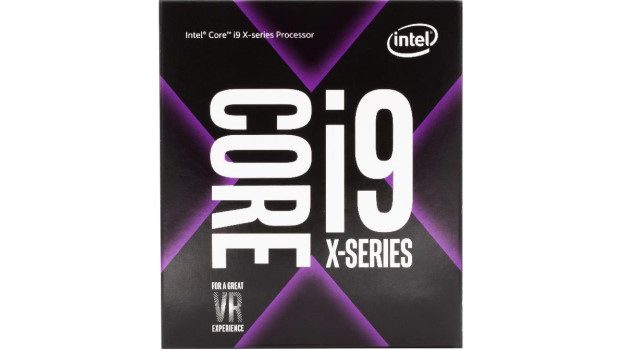 Published on November 16th, 2019 | by Chris O'Connor
Intel Core i9 7900X Review
Summary: For intensive processor activities the i9 will make a big difference to your workflow!
Long-time writer Chris oConnor makes the jump from the Intel i5 series to the powerful i9 series and gives us some real-world tests and thoughts, including his recommendations. CPU supplied by Intel for review purposes.

I was very fortunate recently to be handed an Intel i9-7900x processor to review. Now sure, it did mean I had to buy a new motherboard and I used that as an excuse to get a few other components to make a new system… but considering this chip retails for about the same price as all those other components combined… I would say I was extremely fortunate!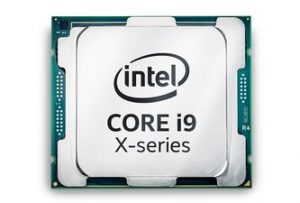 My previous system was updated at the dawn of the VR age… to sound perhaps overly dramatic. I bought a system that I could afford and that would fit at least the minimum specs for VR with the HTC Vive… that system was
Motherboard: ASRock H170 Pro4/D3
CPU: Intel Core i5-6500 @ 3.2Ghz
Memory: Kingston 4gb X2 1600 MHz
GPU: GTX970
Hard Drive: HDD 1: 120G SSD
HDD 2: 1TB
Keyboard: J Burrows
Mouse: Microsoft
As you can see… nothing too fancy. But it was working quite fine and got me through, especially with VR. As of now though… I have a beast (by my standards… which is pretty low… but that is largely financially based).
But what of this i9? Do tell of it's mystical powers (I hear no one ask).
Well to start with, the chip itself has written on it Intel Confidential… so when I first read that I didn't know if I should feel scared or honoured to have this mysterious piece of tech. The enigma of this chip was continued when I checked Windows 10 for system specs and it informed me I had an Intel core i7-7900X @3.3Ghz. But I wasn't too concerned… this piece of marvelous computational powers was set to show me just what it could do and to do that, I put it through what for me is a real world test.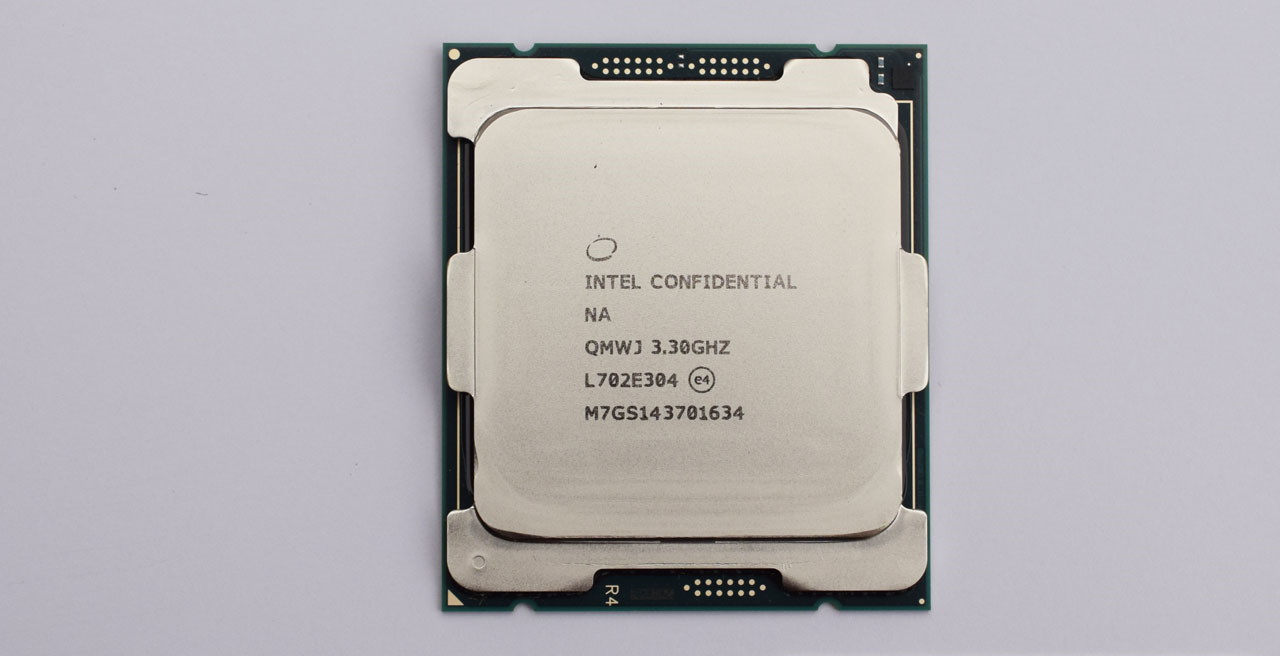 Now before I get to the results, I just want to say that it's all well and good to jump on websites and look up details about tech and see the graphs and things (it really is quite good… it can be handy when comparing between options you might want to buy)… but I'm not going down that route. I actually have two very processor intensive programs that I like to use on a semi regular basis and I thought they'd make a great test of just how much oomph this little chip has.
Test number one: 3DF Zephyr, Photogrammetry.
For this test I used a video I had taken as reference for a head model. I tested how long it took to extract the frames from the video, I then tested how long it took to create a mesh from the data.
Previous system: Frame extraction took 8 seconds, pretty good.
i9-7900x: 4 seconds, half the time.
Previous system: Meshmaking took 26 seconds, again, doesn't seem too bad.
i9-7900x: Took 16 seconds. Not quite half the time… but a significant reduction in time.
Test number two: Deep Sky Stacker, registering and stacking images of stars.
Previous system: During processing Deep Sky Stacker informed me it was using 4 cores and it took 8 minutes and 7 seconds to produce the stacked image
i9-7900x: During processing Deep Sky Stacker informed me it was using 20 cores and took only 6 minutes and 23 seconds.
Now both of these tests were of reasonably short, small tasks… but they do give a pretty clear indication that the i9-7900x makes a big difference in processing time. If you are someone who does a lot of intense processor work rendering graphics, editing video or hobbyist activities such as image stacking and the like… then the i9-7900x will make a big difference in your work flow. Imagine setting a project to render and worst case scenario it ends up having an issue part way through (perhaps you selected the wrong layer filter)… it would be much nicer to only have spent an hour on the processing of that video rather than up to two hours.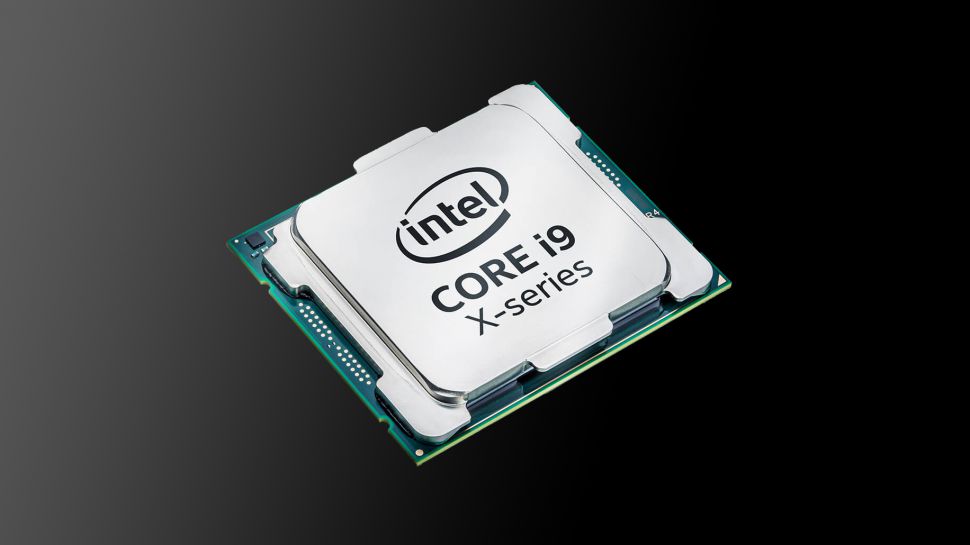 When you have time critical projects that really need to be cranked out ASAP… there is no question that jumping to a core i9 processor is going to help with that. If you will be using this for a business then the very hefty price tag should also be potentially claimed as a business expense… for the rest of us the price tag may well be prohibitive. But if it's in your price bracket and you need any boost to your processing speed you can get… I'd be quite happy to add this to my system (and I was quite happy to add it to my system!).
Passmark Benchmark vs Top 10 Common Desktop CPUs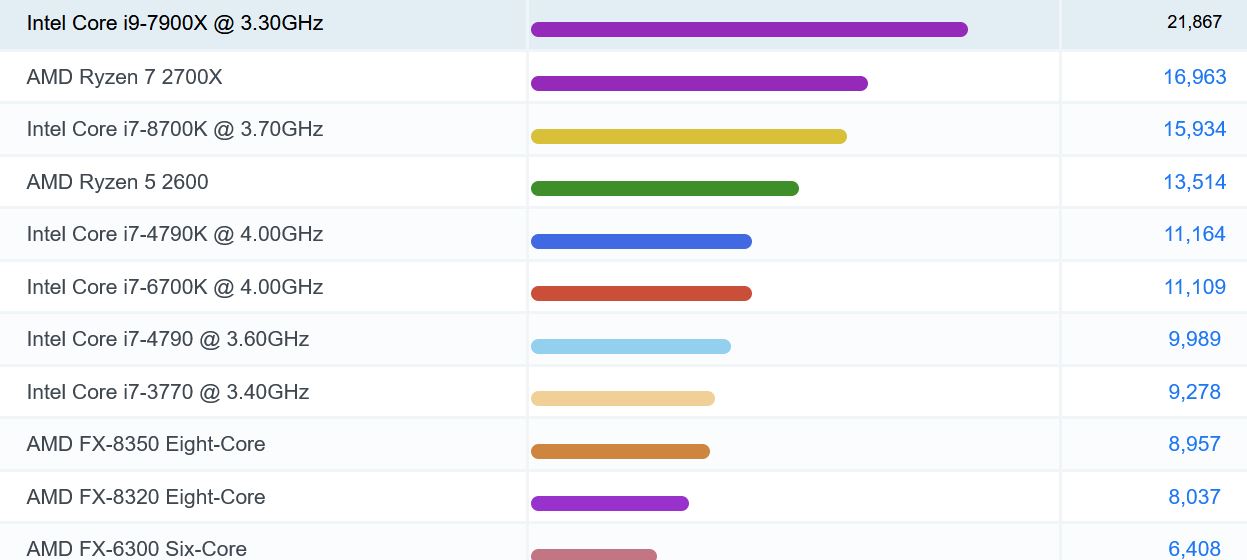 Passmark Benchmark vs other Popular CPUs (Comparison)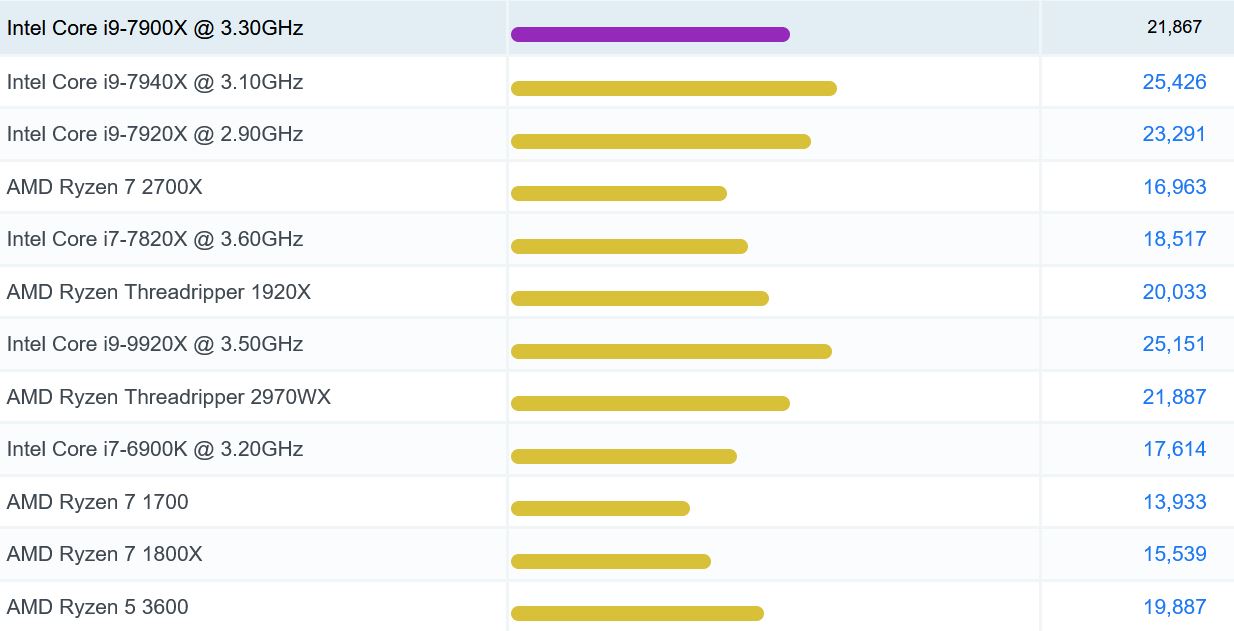 Final Thoughts?
I'd just like to end with a huge thanks to Intel for supplying the chip… I have quite a few projects in the future that will require some pretty intense processing and the thought of only spending a fraction of the time getting them done already makes me much happier than I would have been.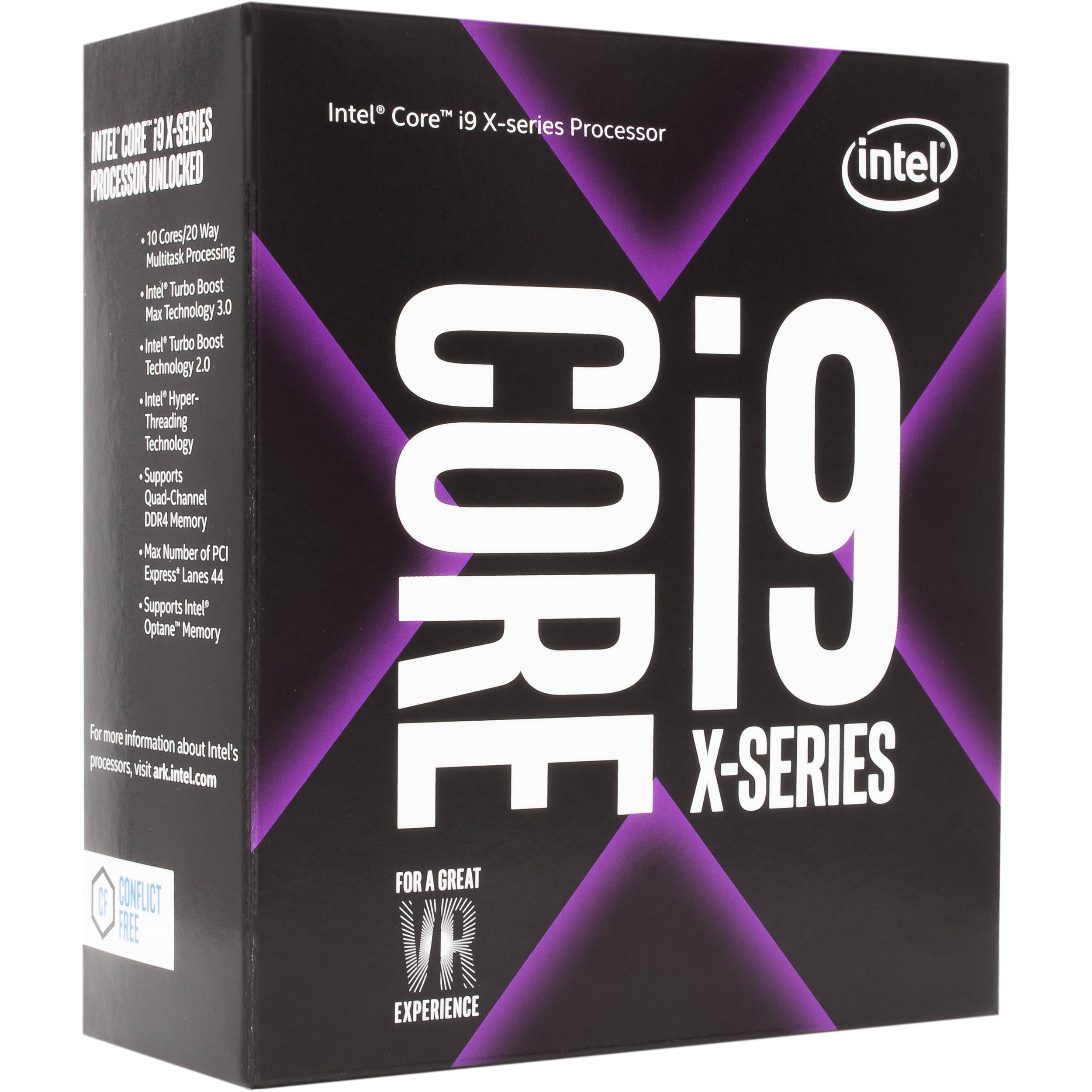 Essentials
Performance
Memory Specifications
Processor Graphics
Expansion Options
Advanced Technologies
Security & Reliability