Hardware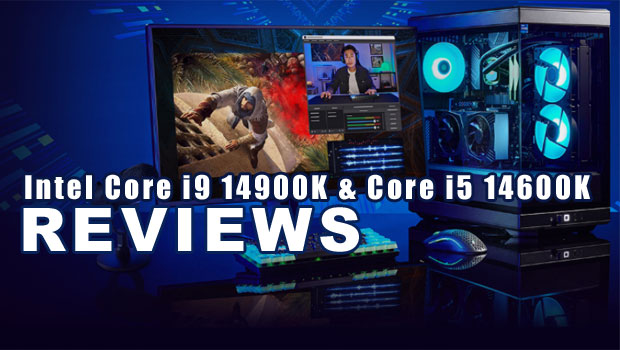 Published on October 22nd, 2023 | by James Wright
Intel Core i9 14900K and Intel Core i5 14600K Reviews
Summary: The Intel Core i9 14900K and Intel Core i5 14600K provides a +1 power-up to PC enthusiasts and gamers!
The 14th generation of Intel Core processors (i9-14900K/KF, i7-14700K/KF and i5-14600K/KF) have arrived (17-Oct-2023) and Impulse Gamer were given an exclusive review opportunity to check out both the Intel Core i5 14600K ($529AUD) and the Intel Core i9 14900K ($989AUD) processors.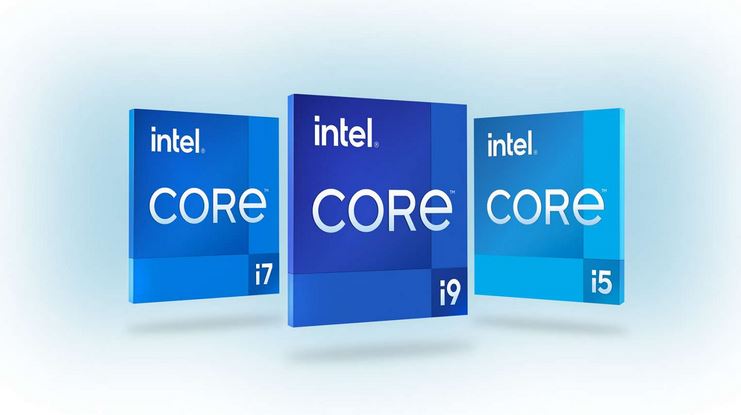 [K = Overclockable / KF = no iGPU]
While anyone and everyone can take advantage of the new 14th generation processors from Intel, PC enthusiasts, content creators and gamers will receive a Super Mario Bros. type power-up like the Mega Mushroom when it comes to computing performance thanks to the additional grunt. And for those looking to install the one of the world's fastest desktop processors, the Intel Core i9 14900K Processor is that CPU with a 6 Ghz turbo boost speed straight out of the box and yes further overclocking is also possible.

Although most users will BYO their graphics cards, the K (overclockable) models of processors come with their own GPU component that are capable of 8K and even four displays. Impressive to say the least!
GPU Specifications
Processor Graphics: Intel® UHD Graphics 770
Graphics Base Frequency: 300 MHz
Graphics Max Dynamic Frequency:1.65 GHz
Graphics Output :eDP 1.4b, DP 1.4a, HDMI 2.1
Execution Units: 32
Max Resolution (HDMI): 4096 x 2160 @ 60Hz
Max Resolution (DP): 7680 x 4320 @ 60Hz
Max Resolution (eDP – Integrated Flat Panel): 5120 x 3200 @ 120Hz
DirectX* Support: 12
OpenGL* Support: 4.5
OpenCL* Support: 3.0
Multi-Format Codec Engines: 2
Intel® Quick Sync Video: Yes
Intel® Clear Video HD Technology: Yes
# of Displays Supported: 4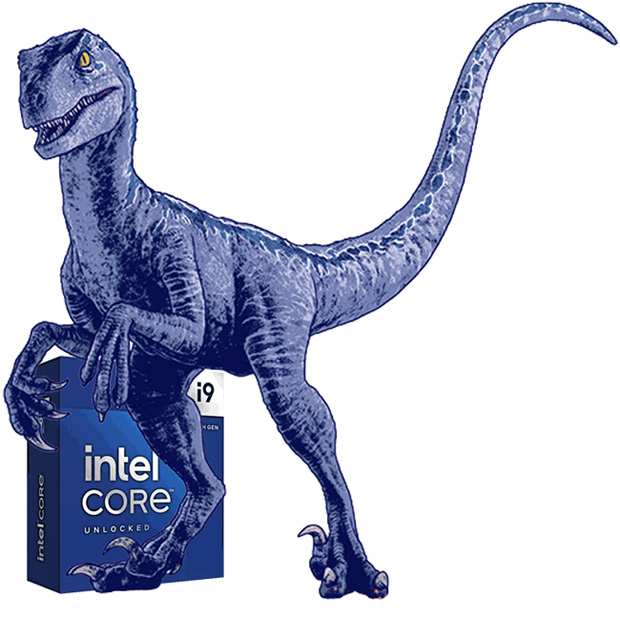 Another highlight is that the processors are compatible with both the 600 and 700 series of chipsets so if you are running one of the last two generation of CPU's from Intel and depending on motherboard (Z690, Z790) support, you should have no issues in upgrading, however a firmware update may be needed from the manufacturer. Consider it a soft upgrade as the 14th generation of processors is based on the previous 13th generation (aka Raptor Lake) which is the Intel 7 (10nm) manufacturing process but with a speed boost.
It's the Raptor Lake "Refresh".
As expected however the higher end CPU does draw more power due to the increased speed boosts. In terms of RAM, the new processors from Intel are compliant with both DDR4 and DDR5 memory that again makes it the perfect upgrade for those on existing technologies. In relation to cores, P-cores are aimed at performance, whereas E-cores are targeting efficiency which creates an all-round hybrid mode to suit the user, depending on application type.
The Raptor Lake "Refresh"
Processor
Cores
P+E/T
P-Core
Base
P-Core
Turbo
E-Core
Base
E-Core
Turbo
L3 Cache
(MB)
iGPU
Base
W
Turbo
W
i9-14900K
8+16/32
3200
6000
2400
4400
36
770
125
253
i9-13900K
8+16/32
3000
5800
2200
4300
36
770
125
253
i5-14600K
6+8/20
3500
5300
2600
4000
24
770
125
181
i5-13600K
6+8/20
3500
5300
2600
3900
24
770
125
181
CPU-Z Intel Core i9 14900K and Intel Core i5 14600K Snapshot
CPU-Z is a freeware system profiling and monitoring application for Microsoft Windows that detects the central processing unit, RAM, motherboard chip-set, and other hardware features of a modern personal computer.
Intel Core i9 14900K and Intel Core i5 14600K Core Specifications
| | Intel Core i9-14900K | Intel Core i5-14600K |
| --- | --- | --- |
| Brand | Intel | Intel |
| Cores | 8P / 16E | 6P / 8E |
| Threads | 32 | 20 |
| Architecture | Raptor Lake Refresh | Raptor Lake Refresh |
| Process | Intel 7 | Intel 7 |
| Socket | LGA 1700 | LGA 1700 |
| Base Clock Speed | 2.4GHZ / 3.2GHz | 2.6GHz / 3.5GHz |
| Boost Clock Speed | 4.4GHz / 6.0GHz | 4.0GHz / 5.3GHz |
| Cache | 36MB L3 + 32MB L2 | 24MB L3 + 20MB L2 |
| RAM | DDR4-3200 / DDR5-5600 | DDR4-3200 / DDR5-5600 |
| PCIe | 5.0 | 5.0 |
| Graphics | Intel UHD Graphics 770 | Intel UHD Graphics 770 |
| TDP | 253W | 181W |
When it comes to overclocking, this was generally in the realm of PC enthusiasts, however Intel make this feature more accessible thanks to the new Intel XTU AI Assist feature for AI guided overclocking. Courtesy of machine learning, it will calculate the best speed for your system which checks elements such as frequencies, power, thermals and voltage settings which is completed in around 30 seconds.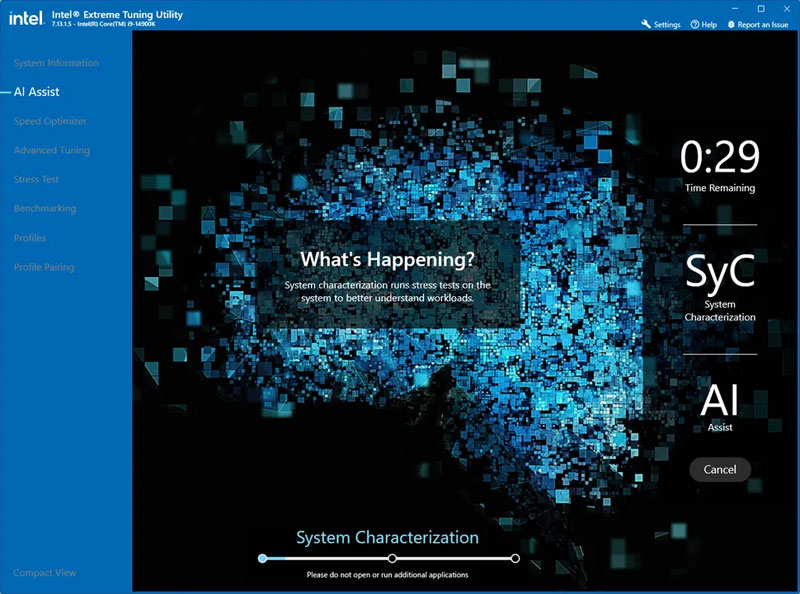 Manual overclocking is still available, however you may void the warranty with this risk. If you are seeking to overclock these processors, particularly the Intel Core i9-14900K, you do need some decent water cooling to run a safe and stable system.
Another new feature is the Application "Performance" Optimization (APO) functionality which works in collaboration with the Intel Dynamic Tuning Technology (DTT) framework that tweaks performance on the fly by adjusting the application threading. Given the popularity behind Intel processors, hopefully this feature will be taken up by more gaming developers.
Further, the 14th Generation range of processors from Intel support the latest technology that includes Wi-Fi 6 / 6E plus Bluetooth 5.3, including a component of future proofing with discrete support for Wi-Fi 7 and Bluetooth 5.4. This also includes the upcoming Thunderbolt 5 technology that supports up to 80 Gbps of bidirectional bandwidth. So as you can see, Intel ensure some strong future proofing with their latest generation of processors.
Gallery & Unboxing

Memory Specifications
Max Memory Size (dependent on memory type): 192 GB
Memory Types: Up to DDR5 5600 MT/s; Up to DDR4 3200 MT/s
Max # of Memory Channels: 2
Max Memory Bandwidth: 89.6 GB/s
ECC Memory Supported: Yes
Benchmarks
For benchmarking, we tested both processors on the following system specifications that included a clean install of Windows 11 and each test performed three times on a newly booted system. Benchmarking can be subjective and influenced by a variety of factors such as hardware and software conflicts, however we attempt to ensure this does not have impact upon our results. And yes, it is a time consuming process!
System Specifications
Motherboard: ASRock Z790 PG Sonic
GPU: Gigabyte GeForce RTX 4070 Ti EAGLE OC 12G
Cooler: Corsair iCUE H150i Elite Capellix (water Cooler)
Power Supply: Super Flower Leadex Platinum SE 1000W
Hard Drive: WD_Black SN750 SE NVMe SSD
Memory: Kingston FURY Renegade DDR5 RGB 64GB Memory
Operating System: Windows 11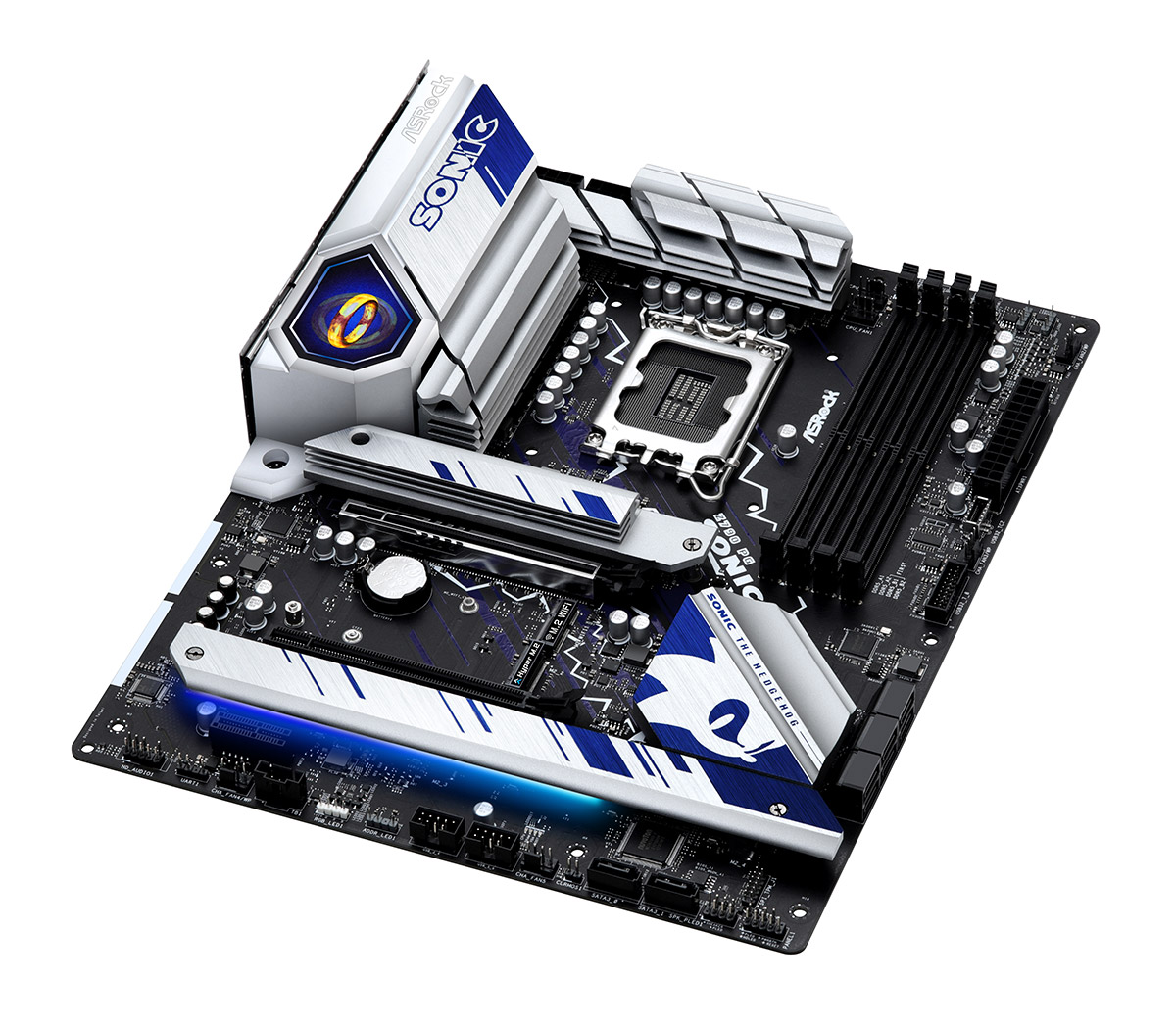 The first test was Cinebench 2024 that has been an industry standard in benchmarking CPU's and GPU's. Cinebench 2024 utilises the power of Redshift, Cinema 4D's powerful rendering engine. With this benchmark, the higher the score, the faster your system can render and as you can see from the scores below, there is a modest difference between generations.
Next up was the HandBrake. HandBrake is a free and open-source transcoder for digital video files and the lower the score (in seconds) the faster the CPU will encode videos. With the increase in speed, HandBrake did perform faster on the latest generation of processors from Intel.
V-Ray by software developers Chaos is a powerful rendering engine that uses global illumination algorithms, including path tracing, photon mapping, irradiance maps and directly computed global illumination. While there is a slight performance boost, the last generation of processors did score quite high and given the template of Intel Core i9 14900K and Intel Core i5 14600K, the results were expected and if you want performance, again the Intel Core i9 14900K is a must have for users needing fast processing for graphical rendering.
7-Zip is a free and open-source file archiver, a utility used to place groups of files within compressed containers known as "archives" and is developed by Igor Pavlov. 7-Zip is a number cruncher and the Intel Core i9 14900K and Intel Core i5 14600K provide another jump in speed when compared to its siblings of 2022.
Lastly we tested the CPU score for Blender that is another real-time graphical rendering program and as expected a small improvement compared with the Intel Core i9-13900K vs the Core i9-14900K.
Off benchmarking: I love dabbling with ZBrush and the real-time rendering of this program was exceptional on the higher-end processor from Intel. Super fast and some truly impressive effects.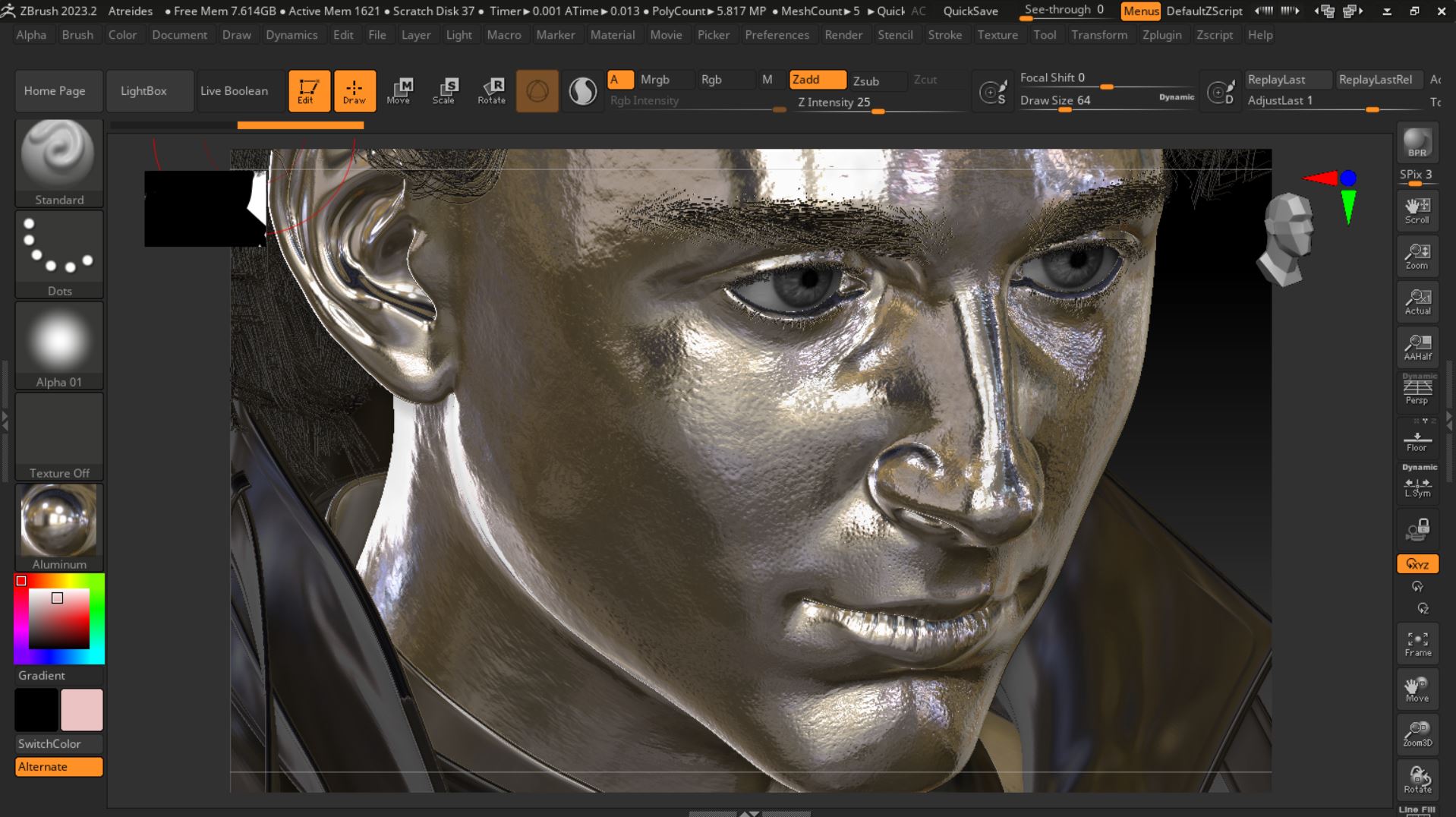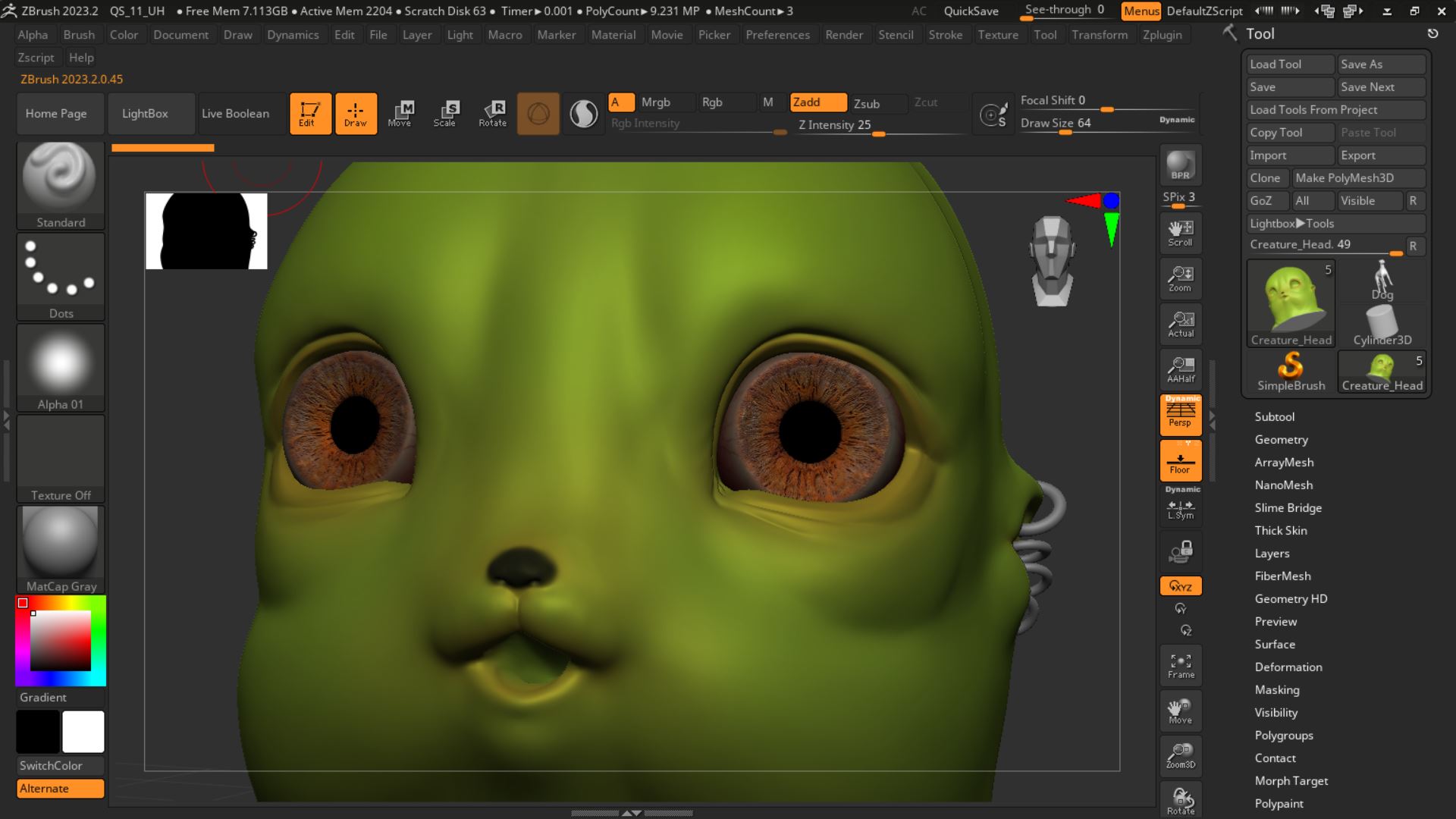 Gaming Benchmarks
It's all about the game and Intel have made available two powerful CPU's for gamers with their Intel Core i9 14900K and Intel Core i5 14600K. Regardless of game, both processors were made for gaming and if budget is not an issue, the Intel Core i9 14900K is the CPU of choice, however for affordability, the Intel Core i5 14600K is no slouch either.
Assassin's Creed Valhalla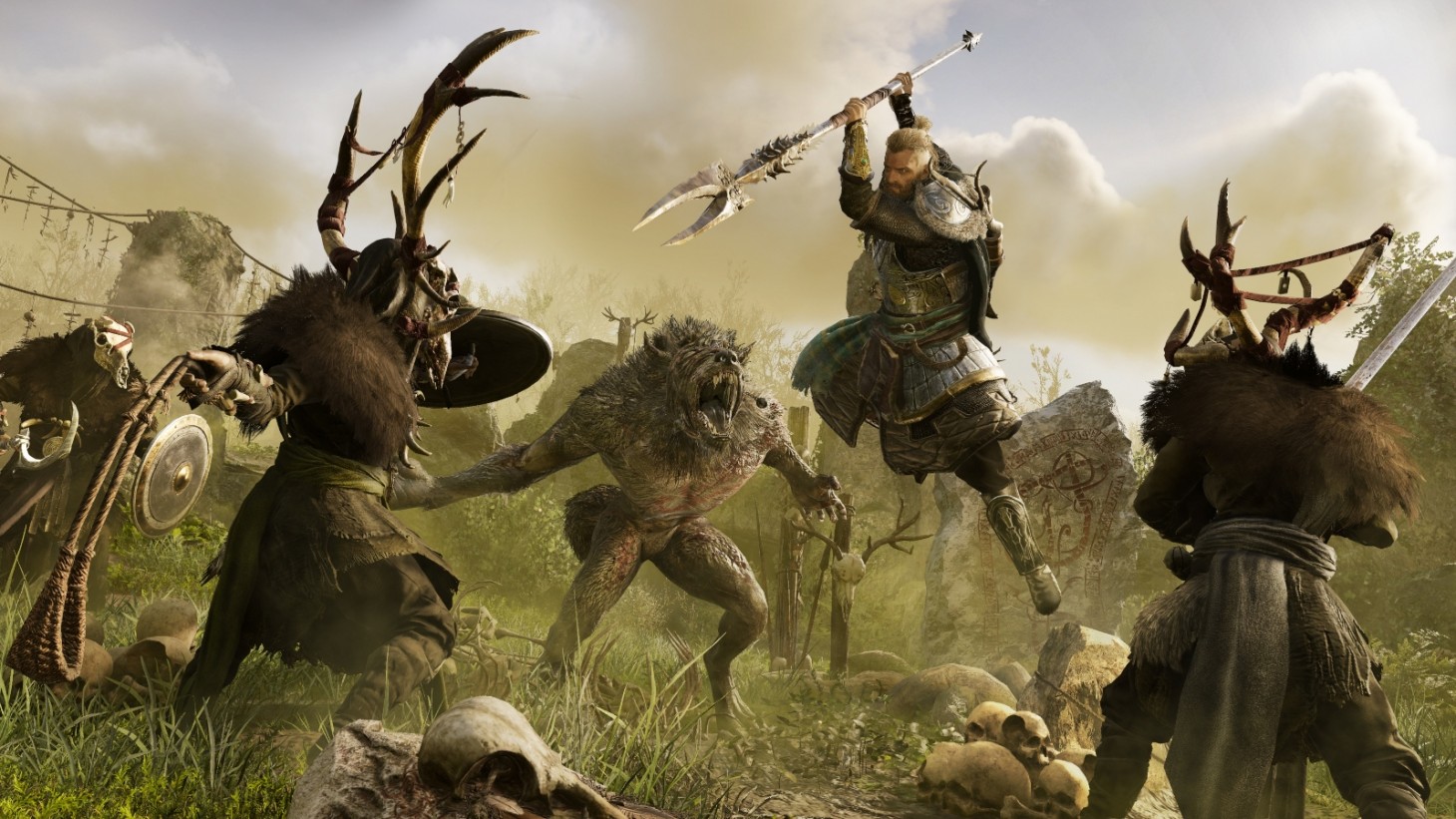 Assassin's Creed Valhalla is an action role-playing video game developed by Ubisoft Montreal and published by Ubisoft as you play the role of Eivor Varinsdottir. While dubbed by some more Assassin's Creed than the latest installment Mirage, it is a fantastic game set in the world of Vikings. Both new processors (Core i9 14900K and Core i5 14600K) did score higher than their older siblings and bear in mind that these were just the standard CPU settings with no overclocking.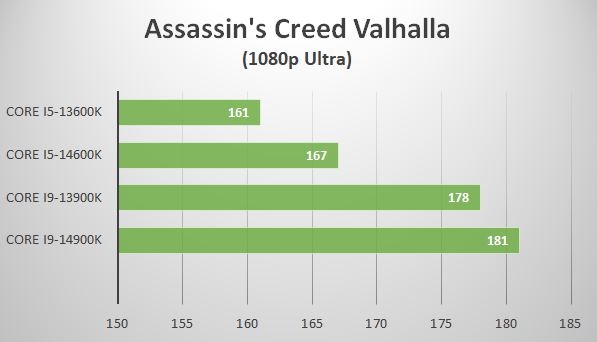 Far Cry 6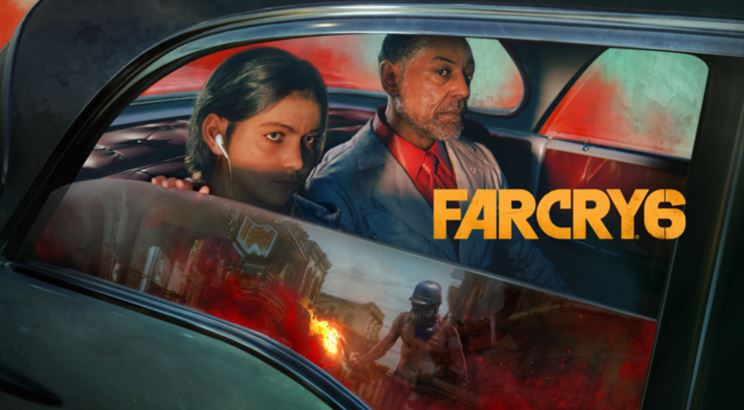 Far Cry 6 is a first-person shooter game developed by Ubisoft Toronto and published by Ubisoft that is set in a Caribbean island nation inspired by Cuba and ruled by the dictator Antón Castillo (Giancarlo Esposito). Vive la révolution! A slightly different Far Cry from the previous titles but nonetheless a very engaging and popular installment in this series. As expected, the  Intel Core i9 14900K and Intel Core i5 14600K trumped their predecessors, particularly between the Core i5-13600K (158 frames per second) vs the Core i5-14600K (175).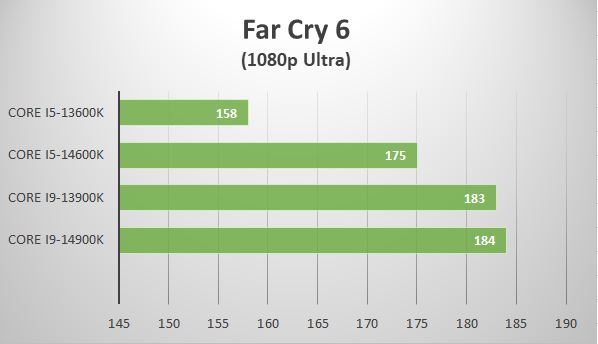 Halo Infinite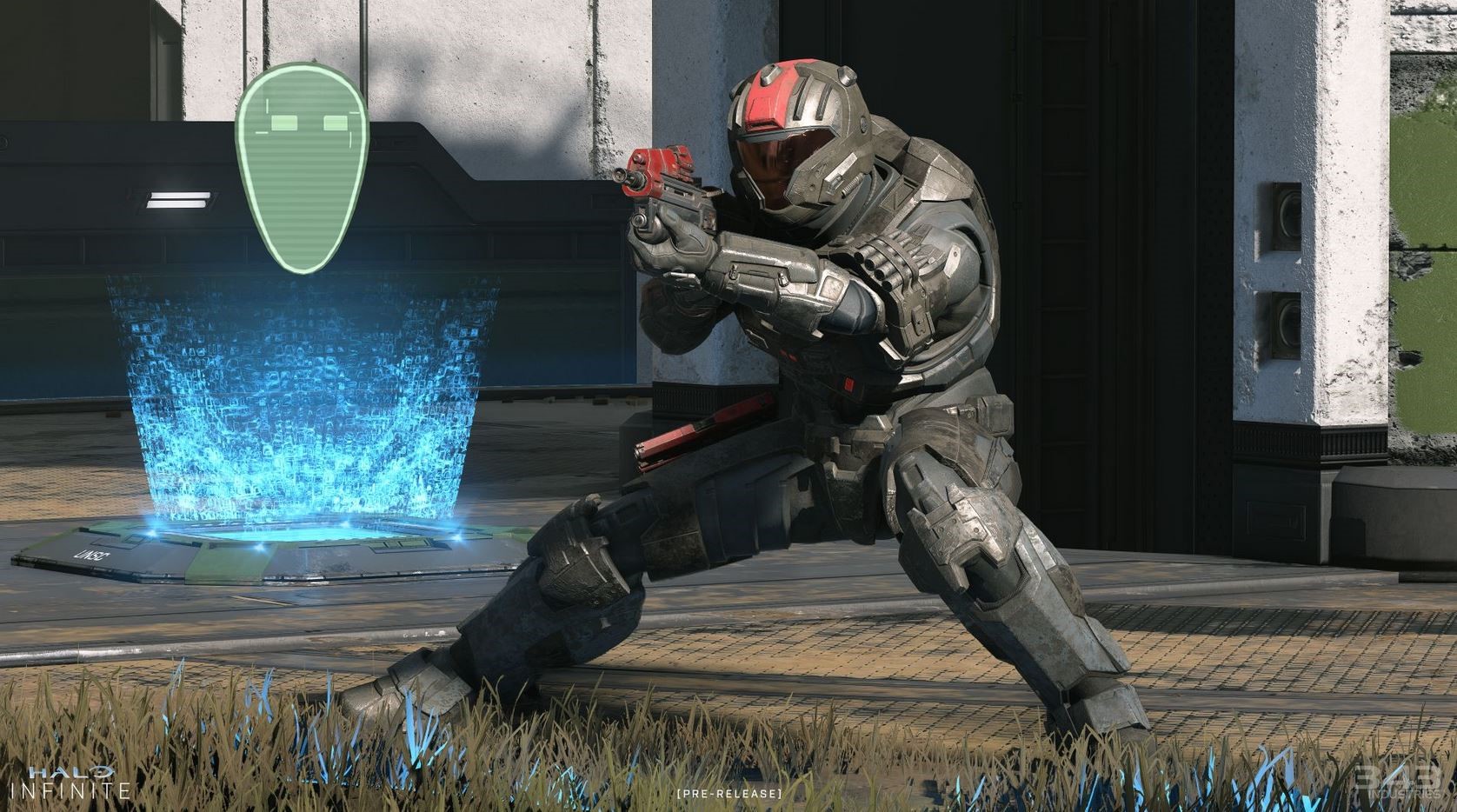 Halo Infinite is a first-person shooter game developed by 343 Industries and published by Xbox Game Studios. It's the series that keeps on giving with one of the best darn heroes in a first person shooter, the legendary Master Chief. Again, scores for both new processors continue to rise.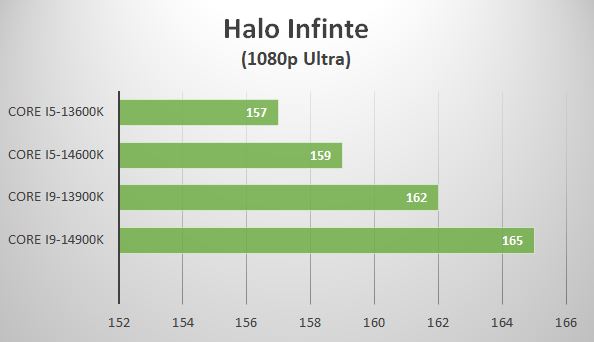 Cyberpunk 2077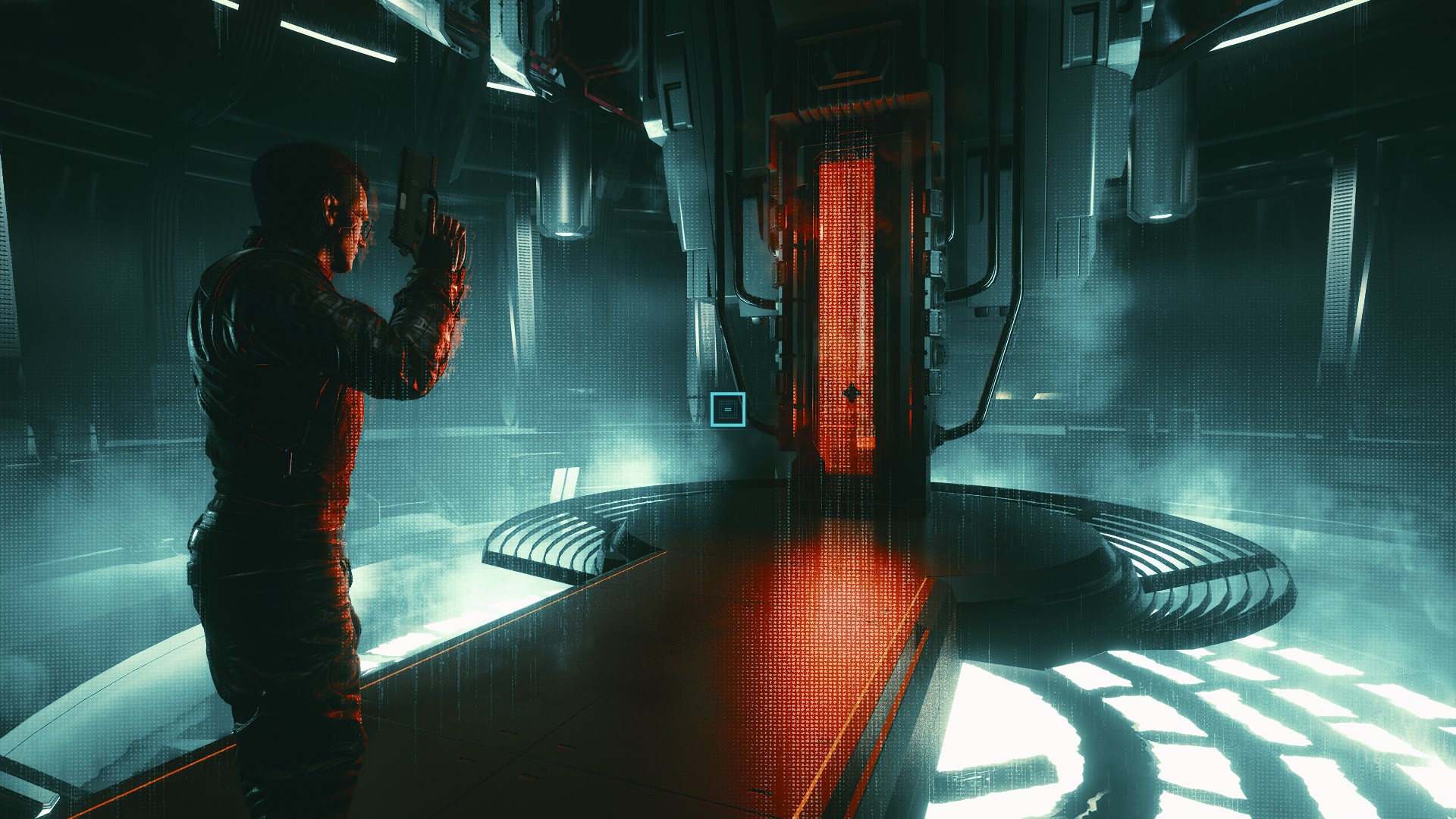 Cyberpunk 2077 is a action role-playing video game developed by CD Projekt Red and published by CD Projekt. Cyberpunk 2077 continues be one of the most graphically impressive games and regardless of what generation processor you are running, it looks exceptional. Of course the Intel Core i9 14900K with overclocking will push the performance of this title even higher.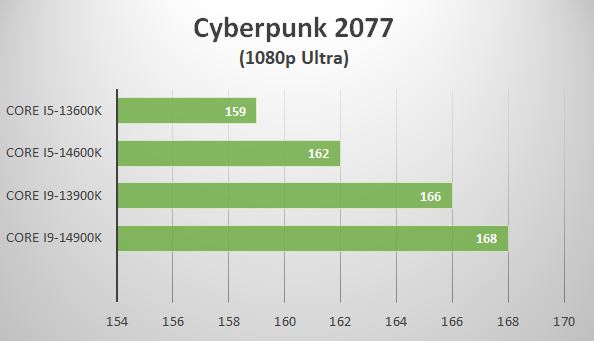 Forza Horizon 5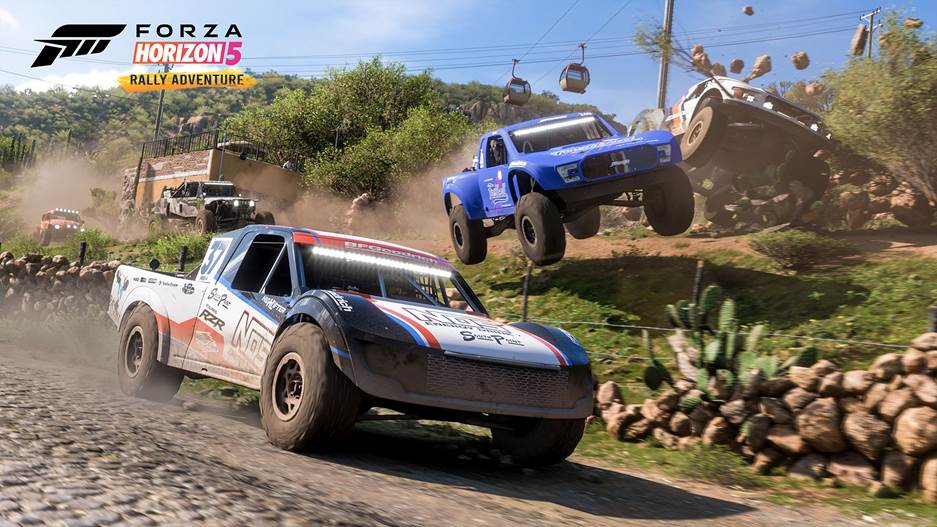 Our last gaming test was Forza Horizon 5 that is a racing video game developed by Playground Games and published by Xbox Game Studios. With realistic car models and amazing environments, Forza Horizon 5 is a must have racer for everyone, even gamers that despise racing simulators. Again, Intel continue to refine their processors and the 14th generation is ideal for gamers looking to maximise existing architecture.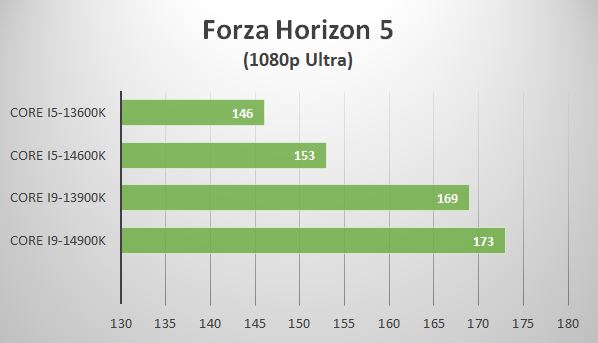 Final Thoughts?
Both the Intel Core i9 14900K and Intel Core i5 14600K provide an excellent upgrade to users on 12th generation processors or older. If you already own one of last year's 13th generation processors and looking to upgrade to similar CPU, I would personally not recommend the jump, unless of course you were upgrading from the Intel Core i5-13600K to the new Intel Core i9-14900K which would be worth the price. Of course if you're an overclocker with the right cooling, you could see some even bigger improvements. Furthermore, it's fantastic that Intel allow these new processors to use existing motherboard and chipset architecture and next year will more than likely be totally different platform.
The Intel Core 14th Gen desktop processors are available at retail outlets and via OEM partners