Hardware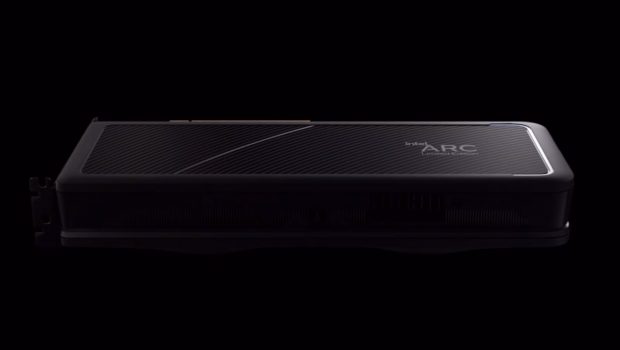 Published on October 11th, 2023 | by Adrian Gunning
Intel Arc A580 Graphics Available Worldwide
\Today, Intel announced Intel® Arc™ A580 desktop graphics is immediately available worldwide from partners. The new product fills the middle of the Intel Arc discrete graphics product stack for gamers and creators, delivering advanced gaming performance at 1080p high settings on popular modern games, high frame rates on esports titles and a comprehensive set of media capabilities.
Intel Arc A580 graphics come with modern technologies such as AI-enhanced Intel® Xe Super Sampling (XeSS) and hardware-accelerated ray tracing to boost gaming performance and deliver realistic visuals.
Intel Arc A580 graphics represents a compelling new offering in the segment delivering the modern features of the Arc GPU family to mainstream gamers and creators at a competitive price. Powerful gaming features such as Intel XeSS and ray tracing take the gaming experience further, enabling better performance at higher resolutions and hyper realistic visuals.
At 512 gigabytes per second, more than double the memory bandwidth of the closest competitors[1], Intel Arc A580-based add-in cards are equipped to smoothly run modern games. They also have comprehensive media support including dual hardware-accelerated AV1 decode and encode engines, so creators can work with the codec of their choice.
Built-in Intel® Xe Matrix Extensions (Intel® XMX) AI engines not only drive Intel XeSS, an AI-based upscaling technology, but also provide great performance in other AI workloads, such as generative ones using models such as Stable Diffusion.
About Availability: Intel Arc A580-based add-in cards are available from ASRock, GUNNIR and Sparkle,  from $179.
More Context: Intel Arc A580 GPU Product Page | Intel Arc A580 GPU Specifications|  Intel Arc Desktop Graphics
[1] Compared to Nvidia GeForce RTX 3050 and AMD Radeon RX 6600