Games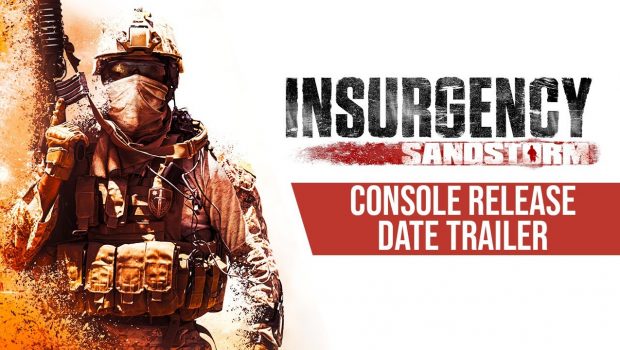 Published on August 28th, 2021 | by Adrian Gunning
Insurgency: Sandstorm coming to PS4 and XB1, 29th September
Focus Home Interactive and New World Interactive are excited to announce that Insurgency: Sandstorm will release on PlayStation 4 and Xbox One on 29th  September, and that pre-orders are now available at Australian retailers. The award-winning tactical co-op shooter is renowned for its intense depiction of modern warfare focusing on lethal close-quarters combat, fast-paced objective-oriented multiplayer and intense cooperative gameplay. Take a closer look at Insurgency: Sandstorm and its features and get ready to join the fray!
Pre-order Insurgency: Sandstorm on PlayStation 4 or Xbox One at Australian retailers to receive the Warlord Gear Set and the Peacemaker Gear Set DLC.
Insurgency: Sandstorm is coming 29th September 2021 on PlayStation 4 & Xbox One alongside backwards compatibility for PlayStation 5 and Xbox Series X at 4K resolution and 60 FPS. In 2022, the game will receive further next-gen enhancements, with support for PlayStation 5 and Xbox Series X console features.
Get ready for the definitive tactical co-op FPS on consoles.