Events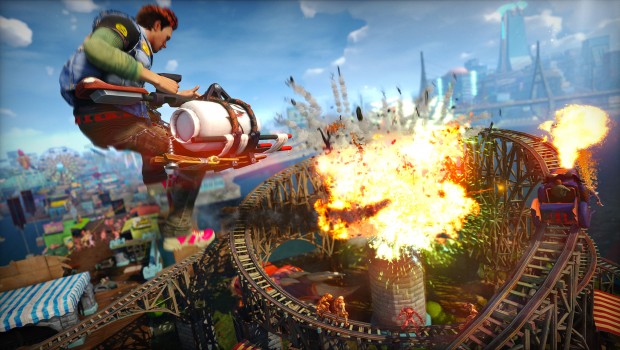 Published on September 15th, 2014 | by Admin
Insomniac and Playground Games developers coming to EB Expo 2014 with Xbox
As we near EB Expo 2014 in Sydney, Xbox is excited to announce we'll have Marcus Smith, creative director at Insomniac (Sunset Overdrive) and Ben Penrose, art director at Playground Games (Forza Horizon 2), as key speakers at the event and available during the week for media interviews. Both Marcus and Ben make an excellent addition to the Xbox booth this EB Expo, and to the already exciting line up of content and games on show.
Insomniac are the developers of the upcoming Xbox One exclusive Sunset Overdrive, which rewrites the rules of traditional shooters and delivers an explosive, irreverent, stylish, and totally unique adventure. In this world, you're the hero transforming the open-world into your tactical playground by grinding, vaulting and wall-running across the city while using a devastating, unconventional arsenal.
Playground Games are the developers behind Forza Horizon 2, the next installment in the Forza Horizon series exclusive to Xbox. Race through a massive wide-open world featuring dramatic weather and day-to-night cycles. Instantly connect with friends in the ultimate celebration of speed, style, and action-packed driving. Explore beautiful and exotic locations in more than 200 of the world's greatest cars, all created with precise detail in stunning 1080p on Xbox One.
Both Sunset Overdrive and Forza Horizon 2 will be available to play on the show floor during EB Expo 2014. For all the latest news and announcements for EB Expo and Xbox or more information on either game, check out the Xbox Wire.