Blu-ray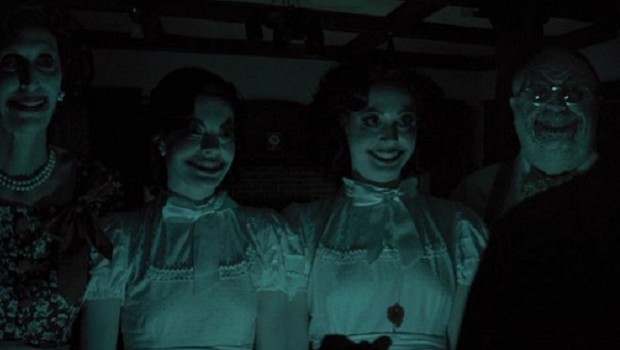 Published on November 11th, 2015 | by Admin
Insidious Chapter 3 ­November 26, 2015
Universal Sony Pictures Home Entertainment is releasing Insidious: Chapter 3 – available to own on Blu-ray™ with UltraViolet™, DVD & Digital from November 26, 2015.
From the horror masterminds behind the Saw franchise, Paranormal Activity and The Conjuring
comes the chilling Insidious: Chapter 3. Making his directorial debut, horror master Leigh Whannell (Saw franchise, The Mule) brings viewers a heart stopping prequel revealing how Insidious all began. Featuring a stellar cast including Lin Shaye (Ouija, Insidious), Angus Sampson (Mad Max: Fury Road, Insidious), Stefanie Scott (Jem and the Holograms, Caught) and Dermot Mulroney (Zodiac, The Grey).
Set before the haunting of the Lambert family, Insidious: Chapter 3 divulges how gifted psychic Elise Rainer (Shaye) met Tucker (Sampson) and Specs (Whannell) as they team up to help a young teen who has unwillingly unleashed an evil entity. When teenager, Quinn Brenner (Scott), senses that her late mother is trying to contact her, so seeks help from psychic Elise Rainier. However, Elise's traumatic past experience with the spiritual world makes her reluctant to use her abilities. However after Quinn is attacked by a malevolent entity, her father (Mulroney) pleads with Elise for help.
With support from two parapsychologists, Tucker and Specs, Elise ventures deep into 'The Further', where she finds a powerful demon with an insatiable craving for human souls.
Horrifying, suspenseful and spine-tingling, don't miss Insidious: Chapter 3.