Interviews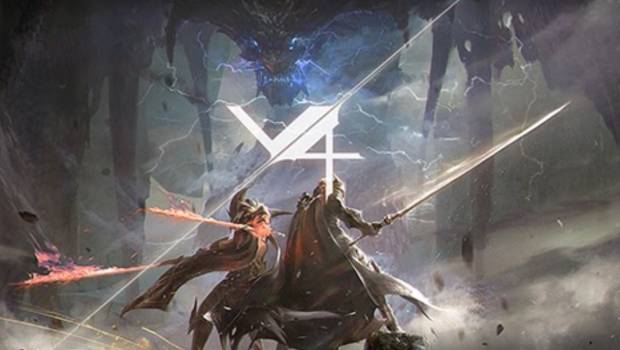 Published on July 27th, 2020 | by Andrew Bistak
Inside V4: NAT Games Development Team Interview
We catch-up with the developers from NAT GAMES to discuss their new MMORPG, V4 for game publisher NEXON.
.
Tell us a little about V4.
V4 starts off in Syllunas, a once peaceful society that is now threatened by dark and corrupt demon forces. You play a demon hunter who teams up with a group called the Alliance that hopes to protect the world from annihilation. Players get to experience intense PvP gameplay unlike anything seen before.
What sets V4 apart from other MMORPGs?
3D MMORPGs aren't as prevalent on mobile when compared to PC due to the limitations on mobile platforms. Each MMORPG, regardless of its platform, begins to differentiate itself with the game's story. We've had success with MMO titles in the past, but V4 allows us to introduce Western audiences to a large-scale multiplayer environment with a dense story, supported by stunning graphics using Unreal Engine 4. Plus, having V4 available on both PC and mobile allows us to cater to new players who are interested in new gaming experiences.
How did you come up with the design for V4's environment?
Based on how the world and story was conceived by our creative team, the goal was to create a half-virtual, half-photorealistic world. Nature was the main theme of our art design. Although it is a mobile game, we wanted to convey the experience of adventuring across a vast, open environment.

What inspired the world's design?
We were inspired by a variety of trending video clips and images from the latest AAA games, movies, and other media outlets. Those images helped us come up with new designs that would also be somewhat familiar to players. When we'd come across a really breathtaking scene, we'd take note of it, organize our thoughts and ideas based on it, and refine those ideas into something new.
Can you walk us through the character creation process? How does a character go from a rough idea to a 3D model?
When we're creating characters for V4, it starts off with the character's gender and role. Once those are settled, we come up with multiple concept sketches factoring in the character's age, personality, background, and possible outfits. 3D modeling begins after our initial concept. We try to add realistic aspects along with trying to maintain the consistency of the character that was portrayed in the original concept.

What challenges did you come across during the character design phase?
Finding our own visual style. There are already a lot of games using UE4, and the graphic capabilities of the platform are constantly improving. This made it hard to stay graphically competitive while coming up with a look and feel that would make V4's characters recognizable at a glance.
How did using Unreal Engine influence V4's visual development?
Since mobile devices can't process graphic elements like lighting, shaders, and textures at the same level as PC's, we had to maximize our resources and try different ways to create PC-quality visuals.
For example, we were able to improve the quality of characters and backgrounds by lighting them separately. Because there's no interference between the characters and the backgrounds, we can achieve good visuals even with limited resources. At the same time, however, this can make the scene appear unnatural, so we were diligent about making sure graphics looked right throughout production.
In terms of character design, who is your favorite character and why?
Definitely the Enchantress for many reasons, but mainly because she was the character that set the groundwork for the game's visual style. Even though she's been through a bunch of different versions, she's still my favorite because of all the ups and downs we've been through together since the early days of V4.
What about the environments? Which one's your favorite?
I really appreciate vast, natural landscapes, so Dellanor Forest is probably my favorite.
Lastly, how do the PC and mobile versions differ?
PC and mobile gamers will be sharing the same virtual space allowing them to see and experience the same gameplay. Unreal Engine's cross-platform support really helped us unify the PC and mobile production pipelines.
Even though mobile devices have become very powerful, PC GPUs can support additional functions, allowing the PC version to have more realistic lighting, shadows, and overall graphics.
Thanks to NAT Games Development Team and for more information about V4, please visit https://www.nexon.com/v4/en/main