Games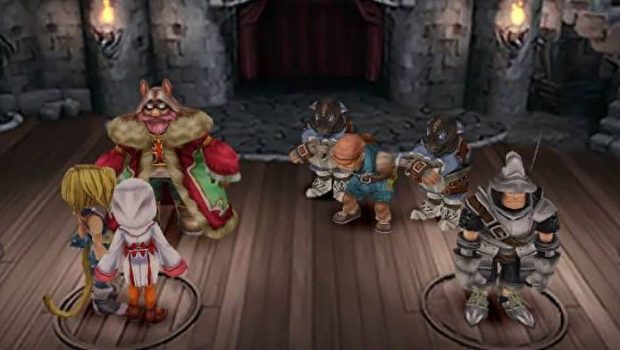 Published on March 22nd, 2019 | by Admin
'INSIDE FINAL FANTASY IX' Video Featurette Series
SQUARE ENIX TAKES PLAYERS INSIDE THE MAKING OF FINAL FANTASY SERIES
Inside FINAL FANTASY IX Developer Featurette Available Now
SYDNEY, 22ND March 2019 – Square Enix Ltd., today unveiled an in-depth look at the beloved and timeless classic FINAL FANTASY® IX. Inside FINAL FANTASY IX takes a look at some of the secrets and anecdotes from the development of the game, featuring interviews with:
Shinji Hashimoto (Producer)
Toshiyuki Itahana (Artist)
Kazuhiko Aoki (Event Designer)
Nobuaki Komoto (Event Planner) 
To watch the 'Inside FINAL FANTASY IX' Developer Featurette, visit https://youtu.be/FdsqEurMd2I
The first in an ongoing series of developer featurettes, "Inside FINAL FANTASY" takes viewers on a deep dive into the legacy of the series bringing together interviews with a variety of original creators, artists and developers.
FINAL FANTASY IX tells a grand story of love, war and betrayal in a world of incredible magic and larger-than-life characters. Zidane and the Tantalus Theater Troupe have kidnapped Princess Garnet, the heir of Alexandria, but to their surprise, the princess herself yearned to escape the castle and see the world for herself. Together, they explore the world and encounter new friends and enemies to make an adventure unlike any other.
FINAL FANTASY IX is available now on App Store®, Google Play™, STEAM®, Playstation®4 computer entertainment system, the Nintendo Switch™ system, the Xbox One family of devices, and Windows 10. Follow the FINAL FANTASY YouTube channel for updates in the Inside FINAL FANTASY series:  https://www.youtube.com/finalfantasy
For more information, visit:  https://square-enix-games.com/en_GB/news/discover-the-legacy-of-final-fantasy