Hardware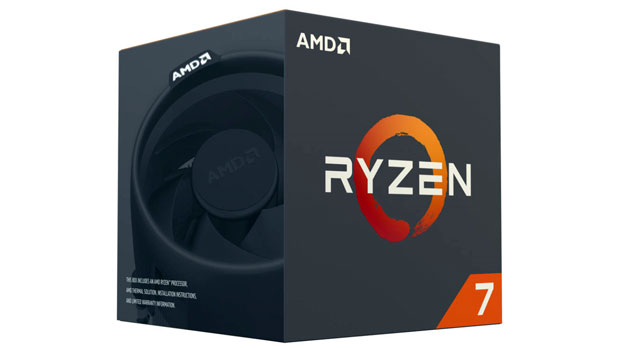 Published on February 23rd, 2017 | by Admin
Innovation and Competition Return to High-Performance PCs March 2nd with Worldwide AMD Ryzen 7 Availability
Sydney, Australia – 23 February 2017- AMD today announced the global launch of AMD Ryzen™7 desktop processors, with pre-orders starting today from more than 180 global e-tailers and boutique OEMs, to the delight of PC gamers, content creators, enthusiasts, and fans worldwide. After four years and more than two million engineering hours of development, Ryzen is ready to unleash its powerful purpose, shake up the market, and connect millions more people to high performance personal computing.
"Four years ago we began development of our 'Zen' processor core with the goal to deliver unprecedented generational performance gains and return choice and innovation to the high-performance computing market," said Dr. Lisa Su, president and CEO of AMD. "On March 2, enthusiasts and gamers around the world will experience 'Zen' in action, as we launch our Ryzen 7 family of processors and reinvigorate the desktop computing market."
AMD Ryzen 7 Lineup
During an event for global press, industry analysts, and partners, AMD outlined the Ryzen 7 desktop processor lineup. AMD specifically designed these processors for PC gamers, creators, and enthusiasts with 8-cores, 16-threads,and the new AM4 desktop platform. In live demos and testing, these processors demonstrated their superiority: the flagship Ryzen 7 1800X as the world's highest performing 8-core desktop processor1, and Ryzen 7 1700 as the world's lowest power 8-core desktop processor2.
Product demonstrations featured Ryzen 7 1800X outperforming a similarly configured 8-core, 16-thread Intel Core i7-6900K in Cinebench R15 multi-threaded and Handbrake-based video transcoding, as well as showing comparable 4K gaming performance.
Additional information disclosed today includes base and boost clock speeds, TDP, and below is the suggested retail pricing for each Ryzen 7 processor.
Pricing
| | | | |
| --- | --- | --- | --- |
| | 1800X | 1700X | 1700 |
| Australia | $699 | $569 | $469 |
| New Zealand | $799 | $639 | $529 |
New AMD Thermal Solutions
For Ryzen, AMD offers new thermal solutions based on the original Wraith coolers, launched to wide acclaim in 2016. The next evolution of Wraith includes Wraith Spire and Wraith Stealth, offering reliable, near-silent performance enthusiasts expect from the Wraith brand. Featured with Ryzen 7 1700 sold in retail boxes as well as many OEM systems, Wraith Spire offers superb cooling at an incredibly quiet 32 decibels.
Availability
For customers eagerly waiting for Ryzen, etailers around the world are primed to begin taking pre-orders beginning on Feb, 22, at 1 p.m. ET.3
"We deeply appreciate the ways in which our partners and customers came together to build a high-performance ecosystem for Ryzen," said Jim Anderson, senior vice president and general manager, Computing and Graphics Group, AMD."With an anticipated 82 new motherboards from ODMs worldwide, Ryzen-based designs from top global PC OEMs expected soon, and boutique SIs and OEMs showing extreme-performance PC designs, this will be a launch like no other. Unprecedented pre-order support from e-tailers globally shows that our ecosystem and partners are fully behind AMD and our commitment to return innovation and competition to high-performance PCs."