Films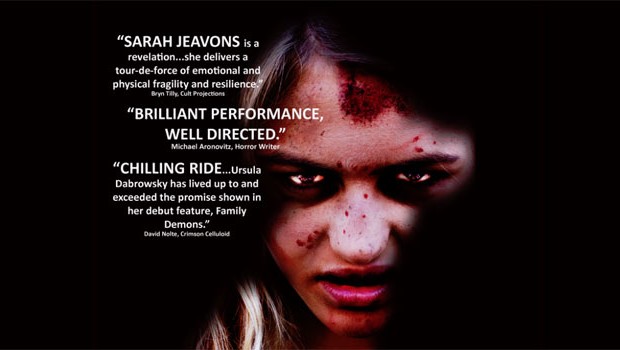 Published on June 3rd, 2015 | by admin
Inner Demon Lines up Distribution with Deadhouse Films, Confirms North American Film Festival Premiere
Saylavee Productions today confirmed its Australian horror/thriller Inner Demon will join Deadhouse Films' release slate and will be making its North America film festival premiere later this month.
The 84 minute film has been confirmed for worldwide distribution via Deadhouse Films and is on track for release later this year.
The film directed by Australia's own Ursula Dabrowsky will have its North American Premiere at the annual Etheria Film Night on June 13 at the Egyptian Theatre in Hollywood.
"I am incredibly thrilled to be working with Enzo Tedeschi's Deadhouse Films – it is the perfect home for Inner Demon with its unique distribution focus on the horror, thriller and sci-fi genre.  Having Inner Demon premiere at the upcoming Etheria Film Night which is a showcase of the best new horror, science fiction, fantasy, action and thriller films made by emerging women directors is very exciting and I can't wait to hear the reaction from an American audience" said Saylavee Productions' Ursula Dabrowsky.
Inner Demon tells the nightmarish tale of a teenage girl, Sam (Sarah Jeavons), who is abducted by a serial killer couple.  Sam manages to escape and find refuge in an isolated farmhouse, only to discover it is home to greater terrors and a malevolent spirit.  Hiding in a cupboard, bleeding to death, and waiting for her chance to escape, Sam is propelled into a struggle for survival, one that will push her to the limits not only physically and emotionally, but spiritually.
Having already notched up rave reviews including "Sarah Jeavons is a revelation" by Bryn Tilly, Cult Projections and a "Chilling Ride" from David Nolte of Crimson Celluloid, Inner Demon was awarded 'Best Australian Feature', 'Best Australian Director' and 'Best Female Performance' at A Night of Horror International Film Festival in 2014.   The film also appeared at Monsterfest last year.