Comics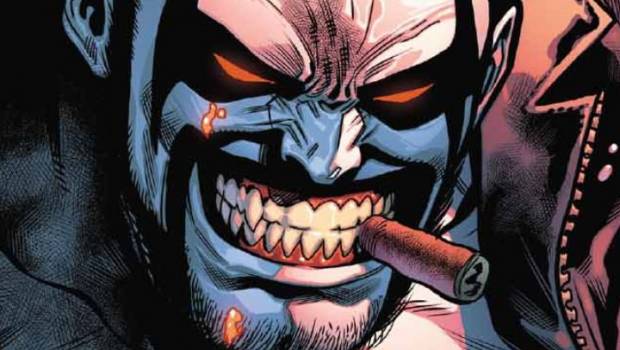 Published on August 1st, 2018 | by Andrew Bistak
Injustice 2 #31 Review
Summary: Tom 'Home Run' Taylor hits another Injustice 2 comic out of the park again!
Welcome back to Injustice 2… after the shocking events of last issue, a Red Lantern Starro has infected the Guardian known as Sayd and a cohort of Green Lanterns as Atrocitus watches on high above the planet OA. However Atrocitus didn't factor into the equation the Titans which includes Wonder Girl, Starfire, the former Superboy, now Superman plus Blue Beetle, Booster Gold and Lobo. To make matters worse for the Green Lanterns, their enemies the Red Lanterns and Starro breach the central power battery which will cause a massive ripple effect through this intergalactic police force. With Starro believing that this planet is now defeated, he heads off in another direction to conquer its next world.
In an unexpected twist, the Green Lanterns turn towards two of their disgraced members to help defeat the Red Lanterns as Hal Jordan and his once mentor Sinestro are made members again as they take the fight to the stars. We're also given an emotional scene between Cassie (Wonder Girl) and Connor (Superboy) that if he becomes controlled by Starro, she needs to agree that she will take him down which she happily agrees to kick her lovers ass. As to where Starro is headed, Blue Beetle surmise that this entity is heading towards Earth, the place where he was defeated and now as a Red Lantern, its rage wants revenge.
In classic Tom Taylor fashion, the ends issues with Lobo being given a Green Lantern ring by Salaak with the next issue entitled… Lobo shouldn't have a power ring! HA! Tom Taylor hits another home run with Injustice 2 #31 as not only does he get into the psyche of each and every character that he writes but he creates a compelling narrative with a handful of emotional scenes, including Sinestro that makes this title a great read, especially as there are no boundaries for its creators.
Add in twists after twists and Injustice 2 should really be on your pull list, especially with the detailed and spectacular art from Daniel Sampere who also hits this comic out of the park. So when these two creators get together, you really know that you are in for a treat and Injustice 2 is an example of how modern comics should play out.
Recommended!
Gallery