Comics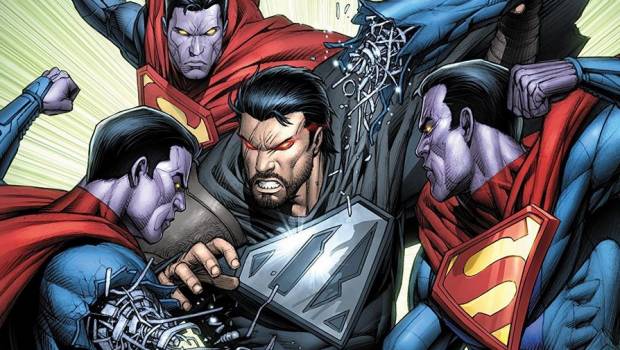 Published on February 7th, 2018 | by Andrew Bistak
Injustice 2 #19 Review (The Wrath of Zod) *** Spoilers ***
Summary: Injustice 2 #19 returns the Titans but at a huge cost... and Batman has a new enemy.
When Batman and his team search for the Titans, they unwittingly bring someone back from the Phantom Zone, not to mention a bittersweet rescue for this former group of teen heroes. So as Plastic Man searches the Phantom Zone, he eventually finds the Titans which comprises of Robin, Superboy, Starfire and Wonder Girl. Unfortunately for Superboy, he cannot leave the Phantom Zone as he was badly injured in the fight with Superman, however here… he remains alive in Limbo yet his teammates vow to find a way to bring him home.
There's also a touching moment between Batman and the newly rescued Robin which is cut short when General Zod catches a lift back to Earth, courtesy of Plastic Man as he shoots Tim through the chest, killing him almost immediately. Needless to say, this sparks something within Batman.
With the combined might of Batman's team, the Titans and the Eradicators from the Superman's Fortress of Solitude, they are unable to stop Zod as he flees the scene. With Tim dead, Bruce vows to stop Zod as the world's greatest detective activates Brother Eye which unleashes a massive battlebot to stop Zod as it sprays the general with not only Kryptonite gas but also fear toxin with the issue ending with an ominous image of Batman hovering over this villain.
Final Thoughts?
Once again expected the unexpected in Injustice 2 but my only gripe was the death of Tim which in my opinion was not necessary and just a plot trigger. Nonetheless, the dialogue was strong as was the excellent art by Daniel Sampere. Overall, Tom Taylor delivers another strong issue with some perfect characterisation, even though this is an alternate DCU and when matched with Sampere's art, it's quite the enjoyable read.
Recommended!
Gallery