Comics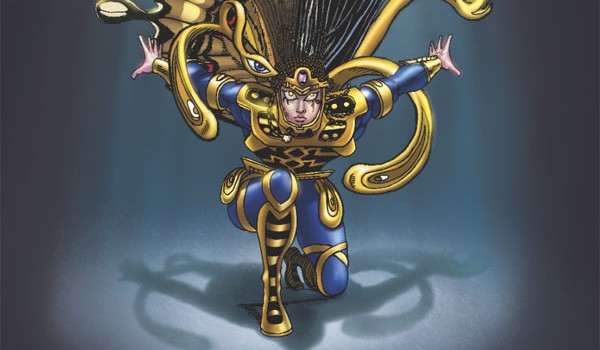 Published on February 5th, 2014 | by Kerry Craigwell
The Inheritors #1 Review
Summary: A dark tale of trust, betrayal and strange new beginnings unfolds in this review of the Inheritors
Review by Kerry Craigwell
Created by: Robert Garret
Inheritors by Robert Garrett is definitely a potential hit.  If you follow mainstream comics, the world building follows close to Joe Casey's The Bounce. Easily classified as a next generation super hero story it starts as anything but. We follow Jude as he charges in, gun ready to take down the big bad right when he's asking himself, am I going at this for revenge or justice? Inheritors hits a chord of solid notes as it brings us a story about retribution. In regards to it being an origin story it is quite fun and unique and when you get to what the powers are maybe you'll wonder like I did, how will this tragic story continue.
The panel choices were quite spectacular in how they displayed ominous natures for our characters. Our hero Jude is in route to capture the criminal Jordan, who doesn't seem like a bad man until we dig a little into his past, one shared between him and our hero. It is this past that informs our present and leads to the fates of both men being intertwined. The relations aside some of the strongest developments occur after Jordan takes control of the situation.
With how great the latter part of the book becomes, its sort of a shame to say that the book starts out slow. Much of the dialogue, once Jude takes us where we need to be, while helpful, doesn't come off as necessary. In an effort to set up what becomes an amazing tale, we build into it by going through a conversation that to me takes away some of the energy of the book. Some of the actions also get you to wonder. For example, before entering Jude lists some of the atrocities Jordan has done. Why then does Jude go in to arrest a suspected serial killer solo? The panel that pulls me right into enjoying this issue is when Jordan tells Jude to shut up. That said the story develops nicely and is worth a read. With Jude in place and the world established what wonders await? I am very curious to hear Robert's answer.
Inheritors gets a 3.5/5