Films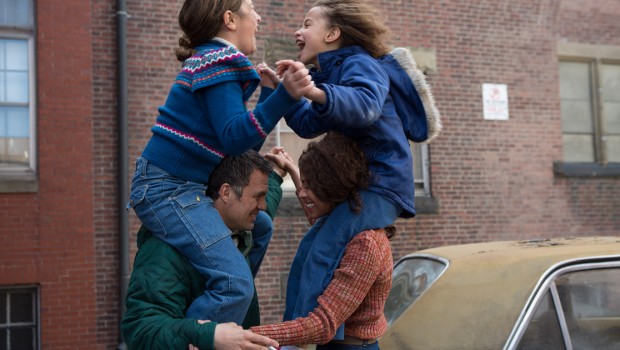 Published on March 22nd, 2015 | by Curtis Mayfield
Infinitely Polar Bear – Film Review
Reviewed by Curtis Mayfield M-H on March 4th, 2015
Icon presents a film by Maya Forbes
Written by Maya Forbes
Produced by Wallace Wolodarsky, Benji Kohn, Bingo Gubelmann, Sam Bisbee and Galt Niederhoffer
Starring: Mark Ruffalo, Zoe Saldana, Imogene Wolodarsky and Ashley Aufderheide
Music by Theodore Shapiro
Cinematography: Bobby Bukowski
Edited by Michael R. Miller
Running Time: 90 minutes
Rating: M
Release Date: March 26th, 2015
It's hard to fathom the idea that one of this year's most delightful and funny movies is the one about a man who suffers from manic depression and its effect on his family. It's true though, Infinitely Polar Bear is a movie that's packed to the brim with interesting characters that are so lovely that you actually wish you were part of their madness. Loving and well-intentioned parents Cam (Mark Ruffalo) and Maggie (Zoe Saldana) are the leaders of the Stuart family. Cam is an outspoken person with no filter but a big heart. Maggie thinks more logically but isn't a wet blanket about it. She is almost as free spirited as her husband but knows when it's time to grow up. Following closely behind these two are two of the most charming children you will probably see on screen since Judd Apatow put his kids in film. Daughters Amelia (Imogene Wolodarsky) and Faith (Ashley Aufderheide) act as counterweights to their parent's antics, particularly that of their dad.
Cam's background consists of several mental breakdowns which then led to some sort of protest against authority, i.e. leaving school or quitting a job. In his youth it was seen as rebellious and almost reminiscent of charming. But now when Cam quits his job and has a few mouths to feed his ways aren't looked at as something healthy. Maggie is more level headed and knows that something has to change. What's beautiful about this on screen relationship between Cam and Maggie is that there is always an effort on both parts to work together. There are no scenes of courtroom custody battles. There are no "You're not taking my children away from me!" lines. It's actually the opposite with Maggie going to business school far away from home and leaving Cam to take responsibility of the kids while she comes back every weekend to see them. It's a routine that Cam needs and it's a routine that Cam gets. There is struggle in this story but it's all of the greater good of their family.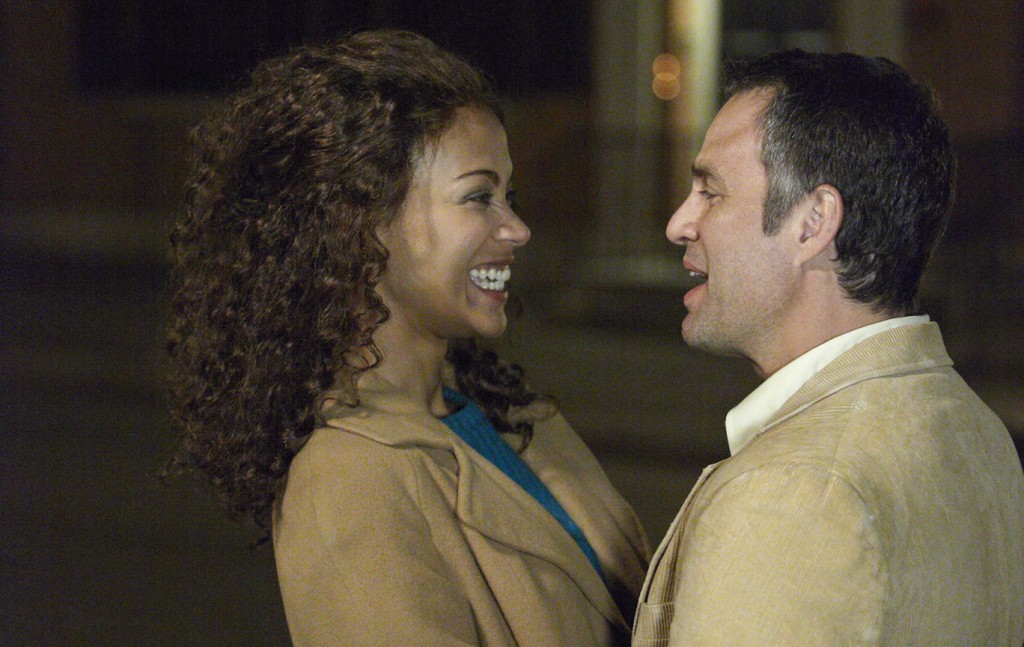 Cam's mental illness isn't a debilitating one, though it does cause some bumps in the road, especially for his two daughters. At first he is seen as engaging and outspoken but it soon becomes clear that what he's going through isn't healthy. However, he does keep us interested in him through his quirky ways. Though, like it was said before, this movie doesn't get too dark or alienating. The first scenes of the film are done nicely with eldest daughter Amelia narrating the backstory about how her mother and father met. This sequence is shot with what looks like an old school home video camera from the 70s, which gives the impression that we're actually watching some real life family history. This is exactly what director/writer Maya Forbes was attempting as this film is based on her own father's mental state and the affect it had on her family. The whole film is a family affair in fact with Forbes' husband Wally Wolodarsky producing this movie and their daughter Imogene Wolodarsky making her acting debut.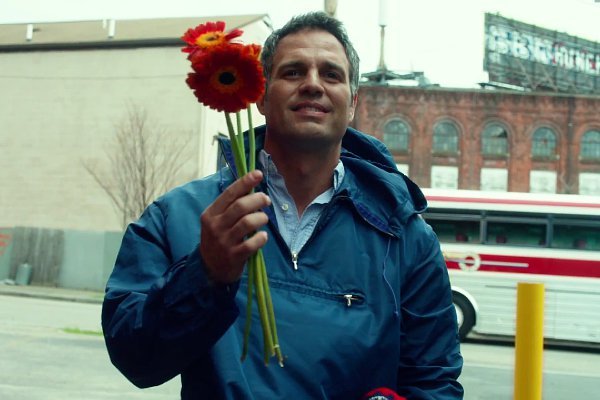 Ruffalo plays a really interesting character that, on paper, should be hated but is still endearing enough for us to stick around to hear what he has to say. The way Cam speaks sounds like poetry that's mixed with comedy all the while with a lit cigarette hanging from the corner of his mouth. He is a bit of screw up but doesn't mean or cause any harm. One scene in particular shows this when he gets too stressed out to take on the responsibilities his daughters rightfully demand from him so he goes out drinking and dancing until late. This leads to a very grown up sounding Amelia debating and even lecturing her father on the right thing to do as a parent. Much like bipolar itself the script goes through a rollercoaster motion. Sometimes things are bad, sometimes things are good. It's life. The heroes of this story are Amelia and Faith who are just as fun to watch as the movie's two adult lead actors. They hit every mark and nothing sounds forced from them as they go through their new life of having an eccentric father. Even though they spend a lot of the time chastising their dad it's still too funny not to enjoy these scenes. Since this movie is set in Boston during the late 70s there are some heavy but necessary themes that are touched on, racial identity being one of them. A scene where Amelia asks her mum whether she's black or not due to her pale complexion is heartbreaking. Zoe Saldana shines in every scene but this one in particular as she gives comfort to her confused daughter.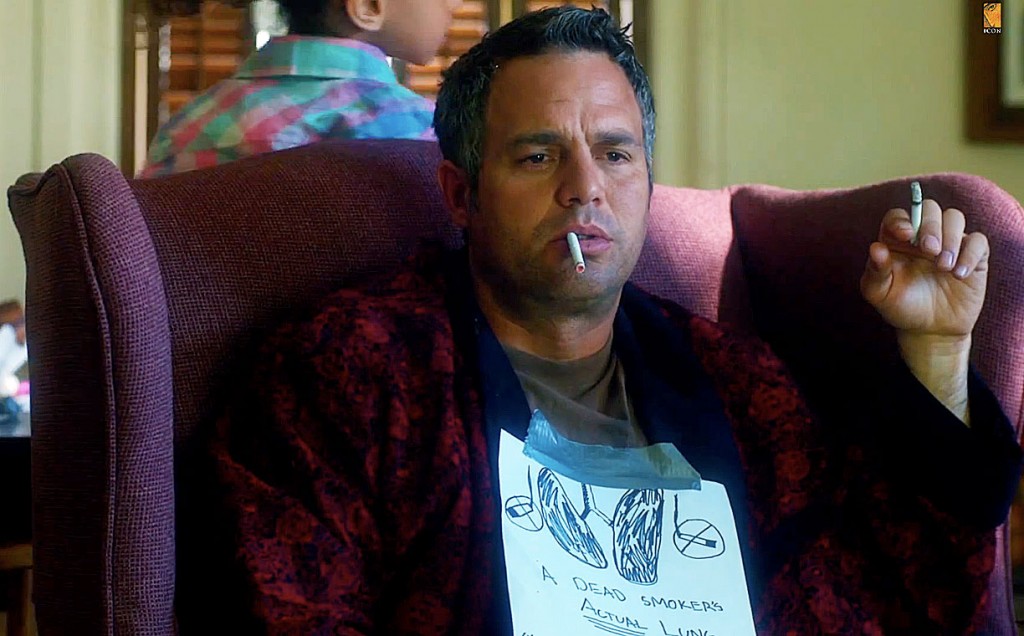 As a first time director Forbes has begun her career with an inspired bang. The dialogue is filled with so many tiny gems that it's clear that she has filed through her memory banks to put these sparkling treasures onto paper. Saldana and Ruffalo are both fresh off the Marvel blockbuster boat with The Avengers and Guardians of the Galaxy neatly tucked away into Hollywood's golden draw. It's nice to see that they're still getting their kicks by acting in smaller movies. This film will be looked back on as one of Ruffalo's best performances as he triumphs line after line. Infinitely Polar Bear isn't lighthearted but not entirely heavy either. It simply keeps things real. Much like last year's Boyhood, this film is a reflection of life which  some viewers can possibly relate to and if not it's still amazingly enjoyable watching it as an outsider.
Summary: This film is a reflection of life which some viewers can possibly relate to and if not it's still amazingly enjoyable watching it as an outsider.