Interviews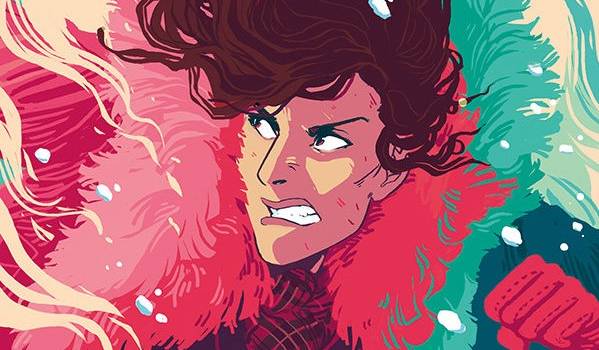 Published on May 20th, 2018 | by Dana Folkard
TOMB RAIDER: INFERNO – INTERVIEW
This June will see the release of highly-anticipated Tomb Raider: Inferno from Dark Horse Comics. The four-issue miniseries – which will see Lara Croft face-off against longtime nemesis, Trinity – has been penned by writing team Jackson Lanzing and Collin Kelly, with the return of long-time Tomb Raider artist Phillip Sevy.
Impulse Gamer was fortunate enough to chat to Lanzing, Kelly and Sevy about Lara's latest adventure!
So, without revealing any spoilers, what exciting developments can fans expect with the new story arc?
KELLY: After the events of Survivor's Crusade, Lara has been pushed to her limit – she's no longer going to react to Trinity, but is instead going on the offensive, seeking to gut the organization that murdered to father, and destroyed her life. This leads her to the bottom of the world, and a tomb that that's completely unique in the history of any incarnation of the character, hiding a secret that will change her perception of the world – and herself – forever. More importantly perhaps, it will lead her to face off against a new foe, a dark mirror to Lara in every way; and Lara will see exactly who she could be, if only her life had taken a different path.
With this series, fans can expect the most impactful, dangerous and devastating Tomb Raider story the entire team could possibly tell… brought to life by artist Phillip Sevy in a way that is more beautiful than we could have ever imagined.
In the previous arc, we delved into Lara's past exploring the mystery surrounding her father's death. We are now seeing Lara thrown in the deep end in Inferno where she will face some new challenges. Can you tell us a little bit about the process of spinning such a tale and how it all came about?
LANZING: Our Tomb Raider run started the way every Lanzing/Kelly book starts: an argument. We each had our own perceptions of Lara, those traits that drew us each into this character – and though they were often different, they overlapped when it came to Lara Croft's resilience. We both saw the potential to dive into Lara's psyche and understand not simply how a person like Lara can withstand the amount of trauma that is constantly visited on her, but why Lara would seek such trauma out again and again. We wanted to build a story that could see her reckon directly with that part of herself that seeks punishment, that pushes others away, that feels a destiny burning inside. Survivor's Crusade was about stripping away all of Lara's protections – the stories she tells herself, the blame she puts on her father, the pretense of being an explorer or archeologist – and making Lara see that her journey had become one of revenge.
Inferno finds Lara fully embracing that dark path… and learning the consequences.
The story sees Lara facing an old foe, Trinity, however, you are introducing a new character. Can you reveal a little bit about who this character is?
KELLY: Nadija Katlego. A child of wartorn Bosnia, her upbringing couldn't be further from Lara's… but her path has led her to almost the exact same place, though working hand-in-hand with Trinity, rather than against them. Nadija isn't a black box mystery – she's not secretly a Croft, or Jonah's long lost sister – we didn't want to go for anything so melodramatic. Like Lara, she's simply a woman forced through life's crucible, becoming something harder than she could ever imagine. While this story has some truly outstanding weirdness, we wanted the core relationship between Lara and Nadija to be one that was fundamentally human: just two people, seeing one problem, and ending up on very different sides of a solution.
SEVY: As soon as Jackson/Collin told me about Nadija, I was reborn with excitement. I've referred to her as the "Dark Raider" in that she's the mirror image of Lara. What would Lara have become if she had dealt with her life's tragedies in a different way. She was amazing to design and I can't wait for people to see her.
Have you found that there has been a revival in the interest in Lara Croft and the world of Tomb Raider since the release of the most recent film? And, how have you found fan reception to be with Lara and her new adventures?
LANZING: Tomb Raider fans are the best. They're passionate, emotional, with an interest not just in antiquities or action or mystery – but in the character. Since we try to drive all our stories from a character-first perspective, it's been a blast getting to watch that resonate with TR fans old and new. I also feel like we've learned a lot about how to interact with them from Phil, who has been at this longer than us and really knows the world of Lara Croft inside and out.
SEVY: Tomb Raider fans are among the best fans in the world! They're genuine, passionate, dedicated, and welcoming. Starting out on an icon like Tomb Raider (all those years ago), was intimidating and I was worried about the fan reaction. But they've always been so great. Getting to watch them react to Survivor's Crusade – and loving Jackson and Collin's writing – was great, so it was even more incredible to get to come back and draw the final story before Shadow is released. Whether it's games, comics, or movies, Tomb Raider fans love Lara and treat everyone involved with her so well.
Have there been any challenges when trying to connect the comic with the Tomb Raider canon from the video games?
KELLY: Genuinely, no. Obviously, Crystal Dynamics has a very specific vision of who Lara is, and while our instincts occasionally strayed closer to the classic incarnation of the character than the modern, they were always on hand to kindly guide us back towards the grounded realism that defines the new take. As huge fans of the new games, it was actually a great experience to work with creators who are used to handling the character is such a different medium, discovering what they hold core to her and why. And when it came time for us to pitch the truly crazy stuff – the genuinely insane, "they'll never let us do this" kind of stuff – we got a full green light. Fans of the comics will find some deep cuts to the work done by Gail Simone and Mariko Tamaki; fans of the games should consider this a prelude to everything that happens next.
Finally, is the new arc a good stepping on point for people who want to pick up a Tomb Raider comic for the first time?
LANZING: There's no time like the present. We're certainly not walking into this with all the time in the world, so expect to hit the ground running, but we'll bring you up to speed before throwing you in the deep end. Whether you've read a TR comic before or not, this story will stand as Lara's greatest challenge yet.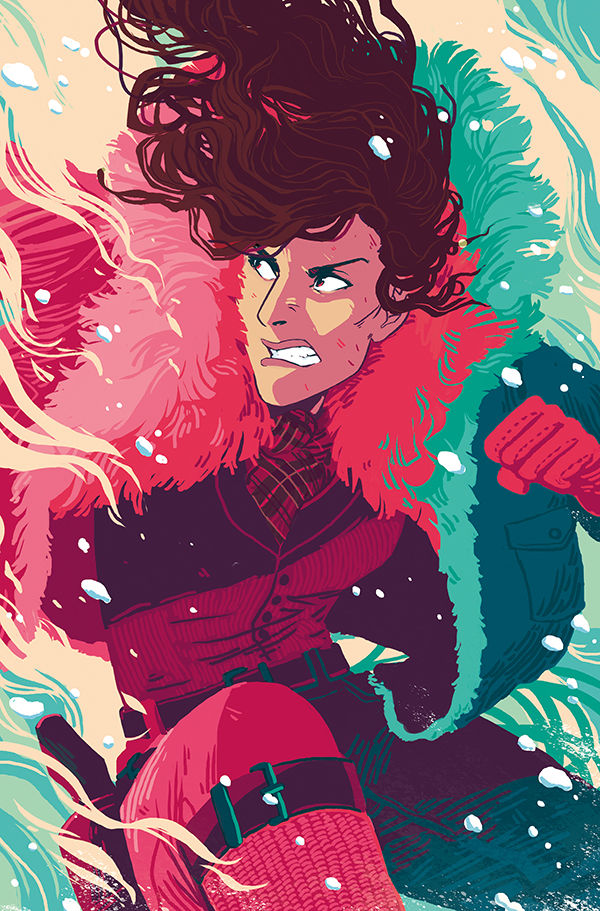 Tomb Raider: Inferno hits shelves June 13, 2018.