Events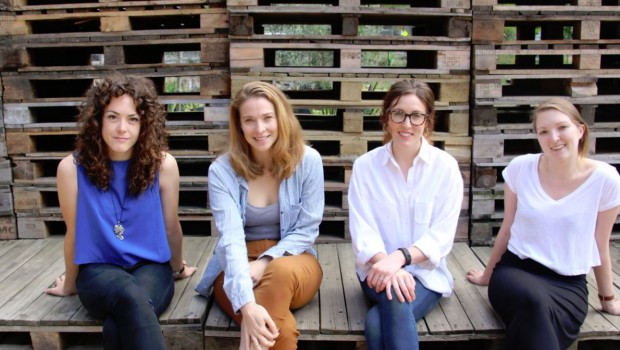 Published on January 19th, 2016 | by admin
Inferno: A Double Bill
The first play, Crestfall, tells three twisted stories of oversexed wife Olive, desperate mother Alison and prostitute Tilly. Set in a dystopian wasteland strewn with animal carcasses and violence, their paths intertwine in disturbing ways. Follow them for one harrowing day as they hunt for hope among the wreckage. Written by one of Ireland's most masterful and electrifying playwrights, Mark O'Rowe crafts a deeply moving tale that keeps audiences gripped, one revelation after another.
Crestfall features an all-female team: Freya Pragt (It's My Party And I'll Die If I Want To, The 26­ Storey Treehouse) as Olive, Marissa O'Reilly (The Long Red Road, Bock Kills Her Father) as Alison and Marissa Bennett (Diving For Pearls, Cosi) as Tilly and directed by Citizen Theatre's Jayde Kirchert (The Importance of Being Earnest, Nude).
Lyn Gardner (The Guardian) described the 2007 London performance of Crestfall as "a modern Jacobean revenge tragedy that bleeds poetry and violence", "the piece gradually exerts a terrible fascination, as if you were watching a deep root-canal filling being conducted without anaesthetic".
Right after, Purgatorio will open in a mysterious room where a woman suffers a painful interrogation from a man whose identity is hidden. As she unveils her deepest secrets to him, playwright Ariel Dorfman forces both Man and Woman to try and forgive each other. Their battle between revenge and redemption impels audiences to ask: how do you repent without destroying your identity?
Jason Cavanagh will star as Man and Freya Pragt as Woman, performing in the return season of the production directed by Celeste Cody (Tripped, The Judas Kiss) fresh from the January 2016 Perth Fringe World Festival.
First premiering in Melbourne 2014,  Purgatorio was critically acclaimed as "a master class in performance and production, 5 stars" (Nick Pilgrim, Theatre People) and "a night of superb theatre – the kind we always long for but rarely see" (Coral Drouyn, Stage Whispers). This Chilean playwright is best known for his 1990 work Death and the Maiden, adapted for film by Roman Polanski.
By bringing these formidable plays together, Jayde Kirchert (Artistic Director Citizen Theatre) aims to create a space where the ideas and themes from both shows can interact and "teach us more about who we think we are and who we might become if we found ourselves trapped in unbearable circumstances."
Inferno: A Double Bill
Featuring Crestfall by Mark O'Rowe and Purgatorio by Ariel Dorfman
February 4th – 14th 2016
Playing at L1 Studios 1/377 Little Bourke St Melbourne CBD
Tickets: From $22
Visit: http://www.citizentheatre.com.au/inferno/