Films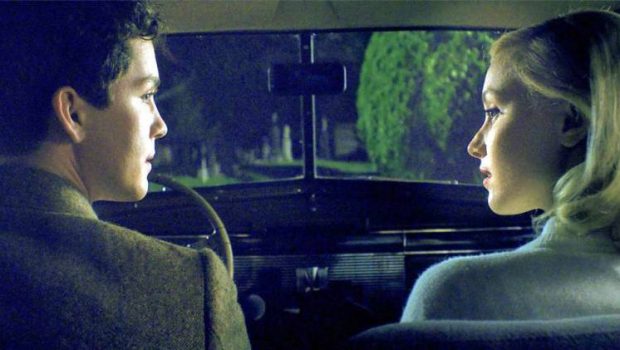 Published on August 28th, 2016 | by Curtis Mayfield
Indignation – Film Review
Reviewed by Curtis Mayfield M-H on the 15th of August 2016
Roadshow Films presents a film by James Schamus
Written by James Schamus (screenplay) & Philip Roth (novel)
Produced by Anthony Bregman, James Schamus & Rodrigo Teixeira
Starring: Logan Lerman, Sarah Gadon, Tracy Letts & Linda Emond
Music by Jay Wadley
Cinematography: Christopher Blauvelt
Edited by Andrew Marcus
Running Time: 110 minutes
Rating: M
Release Date: the 18th of August 2016
It's surprising what can be achieved late in life. At the age of 56, James Schamus has his feature length directorial debut, Indignation, hit theatres. Though it's not like Schamus has come out of nowhere in a Walter White-styled career change as he's written screenplays for legendary director Ang Lee (Crouching Tiger, Hidden Dragon, Eat Drink Man Woman & Hulk) but it's still an amazing adjustment. Adapting Philip Roth's novel to the big screen, Schamus has given us an unpredictable and great movie that focuses on the pressures of young adulthood.
Logan Lerman plays Marcus, a smart New Jersey teen who's living one day at a time in 1951. He's a smart kid and everyone in his life reminds him of it, especially his parents. But it's not all rosy for the young adult with his paranoid father always assuming he's doing something he shouldn't. This is one of the pressures Marcus feels as he tries to function as normally as possible for a boy his age. The major weight on Marcus' shoulders is staying out of the draft to go fight in the Korean War. It's college or certain death for the youth of the 1950s middle America and he's overly fearful father knows it. Marcus hopes that he'll escape these family pressures once he gets to college. Sadly, that's not the case and even more stress comes his way, mainly from others who have a certain expectations of him. His parents hassle him for not making more Jewish friends. His roommates are unsympathetic dicks who don't give him much peace. All Marcus wants to do is get good marks and be by himself. On top of all of this, a Jewish frat wants him to join even though he's an outspoken atheist. Logan Lerman comes off as a young Marc Ruffalo as he respectfully and charismatically declines the offer.
Lerman carries this charm and frank disposition throughout the movie and proves himself as an actor to look out for. One particular scene noteworthy of this praise is the overdrawn and long conversation between the freshman student and the college's dean (played by Tracy Letts), a big imposing force of a character whose nerdish looks don't get in the way of his bullying ways. The dean is yet another individual who's unhappy with Marcus' chosen lifestyle of studying and keeping to himself and intensely grills him on his shy ways. This is the reoccurring theme of the movie as the level headed protagonist doesn't do anything that the audience would disagree with but somehow still cops shit from everybody else for two hours.
The only person who seems to be on his side is Olivia (Sarah Gadon) who plays more than just a love interest. Olivia is an all-knowing, sharp-tongued counter weight to the overzealous characters that have put Marcus' needs in a chokehold. She might also be the sanest out of all the characters even though she's had a past of mental health issues. Gadon plays her role with a quiet but direct tone and could really help Marcus find his way as they both bond with conversations about their families controlling behavior. But since this is the 1950s and there's a massive stigma with mental health, everyone, including Marcus' mother, advises he looks elsewhere for romance. There is some comedy in the relationship when Marcus gets a blowjob from Olivia on the first date and instead of embracing the experience, he later spends weeks racking his brain as to why she would do that. "It must be because her parents are divorced," he keeps saying aloud to himself. It's these judgmental and somewhat innocent era of time that makes the whole unraveling of Marcus seem totally unfair to a 21st century audience. All the students of the college are invited to practice whichever faith they want but still have to attend a mandatory Christian church service in order to graduate, which Marcus greatly detests. With all these pressures and obligations to fit in, Marcus struggles to be his own person.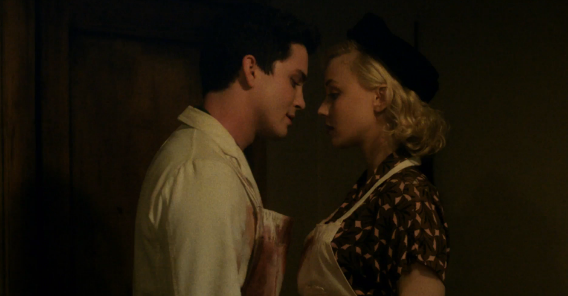 What Schamus has done perfectly here is not romanticise the 1950s with swing music and James Dean replicas clogging up the screen. Instead he's made a movie that tells the story of a young person's journey at an extremely volatile period that anybody, from any decade could relate to. The pace of the film is slower than a City Rail train but not enough to lose your interest, especially in the last five minutes where the story is tied up nicely. So nicely in fact that it's the final few scenes of the movie that make it as great as it is, you just have to be super patient for the payoff.
Summary: James Schamus has given us an unpredictable and great movie that focuses on the pressures of young adulthood