PC Games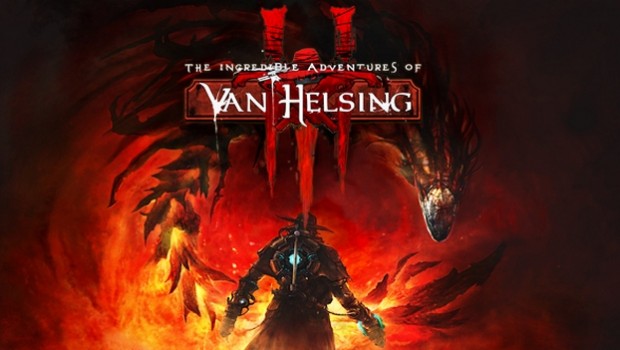 Published on June 17th, 2015 | by Edwin Millheim
The Incredible Adventures Of Van Helsing III PC Review
Summary: The Incredible Adventures of Van Helsing III is a final to the series and gives fans of the series some closure.
The Incredible Adventures of Van Helsing III keeps its over the top fun and outlandish adventures in the latest incarnation of this game. With the tongue in cheek humour that any gamer would appreciate because hey… we gamers think that way, The Incredible Adventures of Van Helsing III delivers us some good gaming to go out on not a high note, but also it does not disappoint.
It's a good tie up to the franchise and story wise, ties things up as well.
If you have played the other parts of the series as it ramped up to this final adventure, we see now that the civil war that was ravaging the lands in Borgovia is now over. Though all is not well… far from it actually. The city is in ruins and the factions that are left after the war are still nit picking and fighting amongst themselves. These factions and even criminals are not vying for power and if that's not strange enough, then the end of times cult is. Oh and we also get a more personalized villain to shake things up even more.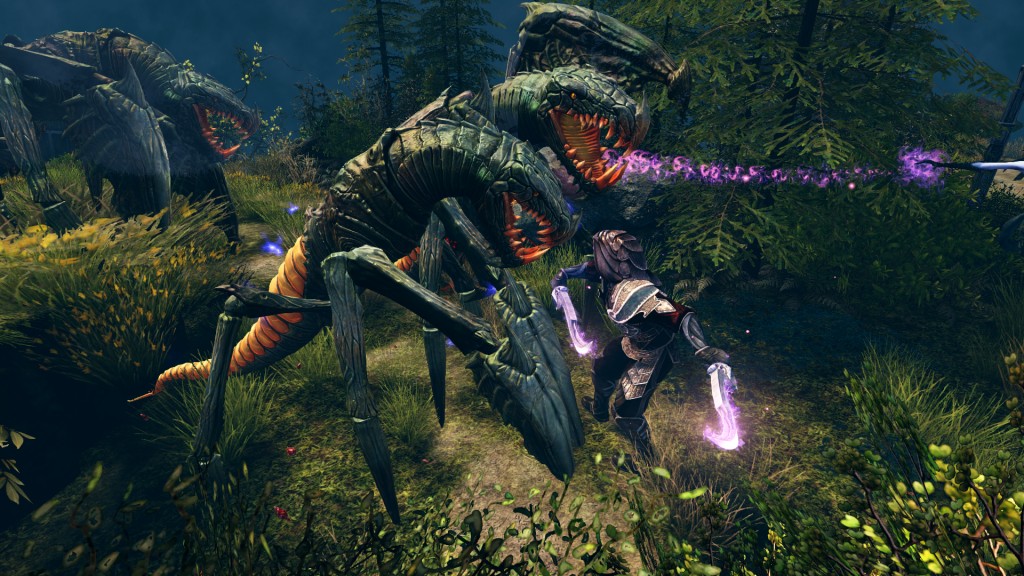 As this is the final in the series, it is done in such a way that anyone that has played the other two will appreciate and understand what is going on but it's done in such a way that you can just walk on in as a new player and pick up the storyline and run with it. It is not required that you play the first two… but if you want get the full adventure… play them all and best of all, they are no longer full price.
Starting out and creating a character in the game, players have six brand new classes to play, all of them deadly monster hunters. Though each one has a certain focus of different and fun spins on what they bring to the world of monster hunting. There is a basic one that is more like the Van Helsing we know from the stories… then there are different ones using various armor traits and or weird technology from this gaming world. Each of them provide a fun run in the game and different abilities to play with.
So let's talk about the classes…
The Protector character is your tank for this game who has heavy armour and is ready to kick some butt.
There is the Bounty Hunter who is more of a range attack character but as noted, has the classic looks of Van Helsing from the stories.
There is an Elementalist who uses magical abilities to deal out elemental damage, like cold or heat based attacks.
The Umbralist is almost like a mega Ninja type character that is able to manipulate shadows and uses stealth to get in and take care of the enemy fast as they can.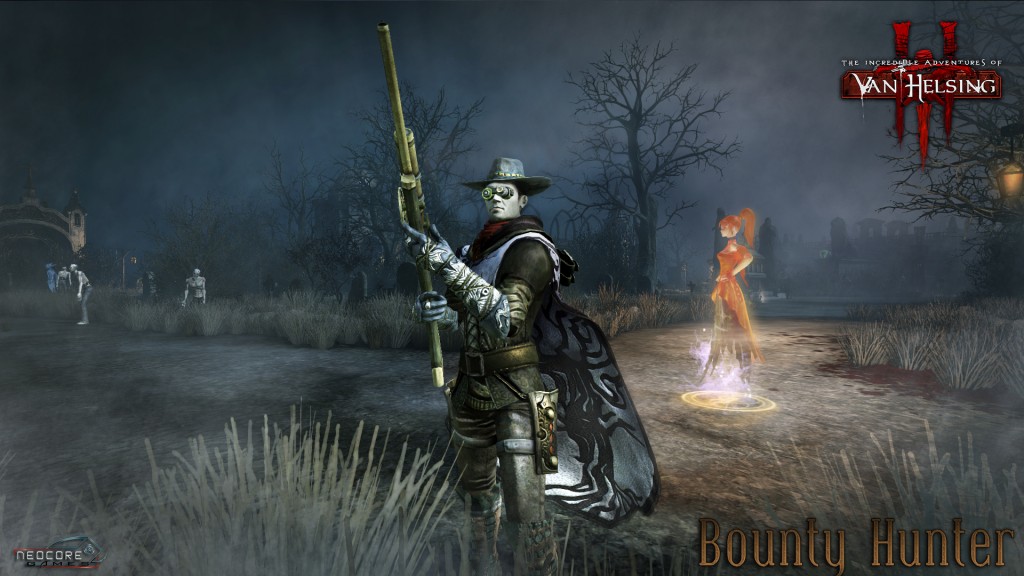 The Phlogistoneer who has an exoskeleton and uses weird sciences to deal out explosive damage and a force field for defense.
The Constructor is the engineer of the game, using special bots to do his attacks, as well as a heavy weapons platform and turrets.
With that said, The Van Helsing series has always been about our hero travelling the world and ridding humankind of evil. Be it Vampires, werewolves, demons and all manner of monsters. So as expected, the latest and final game in the series continues to deliver the ass kicking action of course and is pretty satisfying when taking on the hordes of enemy in battle.
Van Helsing is accompanied by the ghost of Lady Katrina throughout the adventures that play out in an almost diablo like way but it is different other than the comparison of the general look and way it's played… also incredibly and most satisfyingly, it has some steam punk elements in the game as well.
From its odd spins on meshing technology, sciences and supernatural things to its weapons, locations and even characters, it's all familiar enough for gamers that know the franchise… For newcomers, this will be a breath of fresh air from other games of the general type.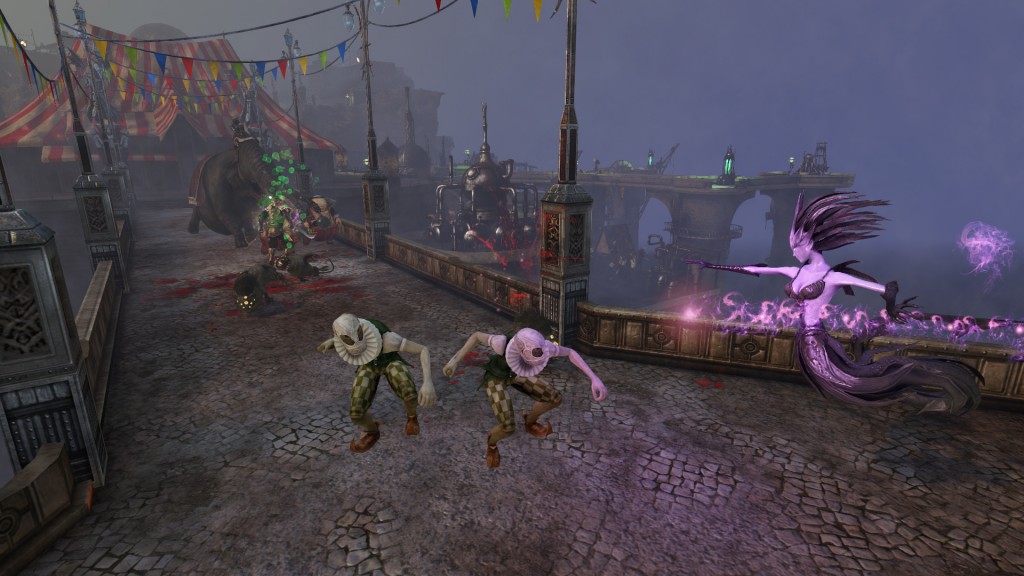 Van Helsing gets chances to level up his skills and abilities. Not only does he level up but Lady Katrina does too, and that's a good thing because there is a lot of action and plenty of enemies to make our heroes work hard for their goals. To help things along, it's rather a nice bonus off the bat that the character has access to equipment and potion crafting. This is like a spoonful of sugar though as some that have played the other two and invested in their character lots of time… they will find a level cap here of 30 for the main character and Katarina capped a bit lower than the hero.
With a small mix of skills to be leveled up, some passive skills and various other things that make a good RPG style game, The Incredible Adventure of Van Helsing III exits with this final adventure that goes out with some level of closure.  Fans will be satisfied, even if this final jaunt is shorter when compared to the other two in the game series. Van Helsing III may be the end of the series but it will make you want to play them all if you have missed the other instalments.
Have fun, play games.
Game Details
Title: The Incredible Adventures of Van Helsing III
Developer/Publisher: Neocore Games
Genre: RPG Action
Format: PC STEAM
Reviewer: Edwin Millheim