Interviews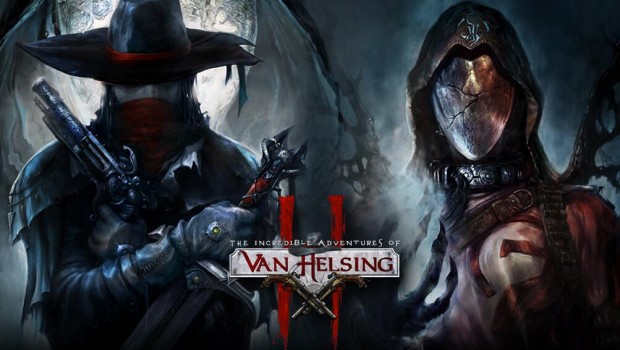 Published on May 28th, 2014 | by Edwin Millheim
Incredible Adventures of Van Helsing II INTERVIEW
Impulse Gamer – Van Helsing II Interview
Questions answered by Viktor Juhász, Narrative Designer and Lead Writer of The Incredible Adventures of Van Helsing Trilogy
Impulse Gamer: The first game was heavily influenced by quite a few different works of literature. With the second game what did you draw on for inspiration?
Viktor Juhász : All the main sources of inspiration remained the same, the classic Gothic and pulp stories that we sometimes use in a very ironic way so we could play with the well-known clichés. We also have numerous pop-cultural references in the game – and considering the running theme of the sequel it's not surprising that we were influenced by lots of war movies as well.
Impulse Gamer: Speaking of literature, what made you decide to use Van Helsing's son?
Viktor Juhász : We wanted to put an interesting twist into a well-known story, and we also needed more freedom in shaping the background, the plot, the enemies or the things you are fighting for. And this twist opens up possibilities to the humor that is an important part of the game, mostly because our protagonist has a very different approach to monster-hunting than his father.
Impulse Gamer: With this new sequel how do you feel you are adding to the mythos of the Van Helsing family and their story?
Viktor Juhász : There is some background information in the sequel on Van Helsing Senior's struggle against the former vampire lords of Borgovia. We are planning to flesh out this particular topic in the third part, but certain events of the past have a strong impact on the unfolding story in this part as well.
Impulse Gamer: One hurdle that comes up when working on a sequel to a game is how to accommodate new players. Will The Incredible Adventures of Van Helsing II be something a player can enjoy without the first game?
Viktor Juhász : Yes, definitely. The sequel could be played as a stand-alone game: players get all information to be able to understand the current situation where our protagonists will find themselves. Of course, it is more fun if you are familiar with the first part, but it's not a must.
Impulse Gamer: What new feature has you the most excited about the sequel?
Viktor Juhász : It's really hard to find a single one, but I simply love the revamp of the graphics engine and how we were able to create even more detailed environments that fit the mood of the game: Borgovia was already beautiful in the first game, but with the enhanced graphics and the implementation of the mists, storms and all sorts of atmospheric effects I personally think that this imaginary place became even more realistic.