News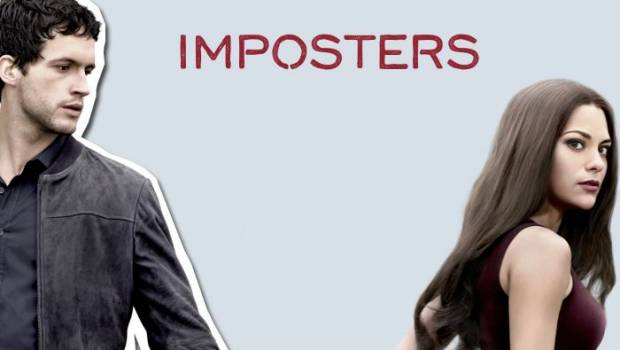 Published on April 12th, 2018 | by Admin
IMPOSTERS debuts worldwide on BLU-RAY
Tuesday, April 10, 2017 – Via Vision Entertainment is thrilled to announce the release of Imposters on Blu-ray and DVD. The crime-thriller will make its world premiere on high definition on May 9.
Season 1 of Imposters introduces us to Maddie (Inbar Lavi), a con-artist who uses her beauty and charm to lure victims into romantic entanglements which ultimately leave them destitute. They are literally robbed of everything, including their hearts.
She works with a small team of grifters in executing these elaborate cons every 28 days. They answer to a mysterious figure known as the Doctor. Ezra (Rob Heaps), it seems, is her latest mark. Thinking he is happily married, he discovers, while buying a puppy for his wife, that he has been fleeced. An envelope with blackmail instructions are left behind for him to find. Just as he is about to kill himself another man knocks on his door. He goes by the name of Richard (Parker Young) who is also looking for Maddie, only, while with him, she has gone by another alias. Together, now understanding how they've been conned, the pair team up to track her down.
So begins one of the year's best dark comedies about deceit, desire, modern relationships and getting even. Created by Paul Adelstein and Adam Brooks, Imposters has recently been renewed for a second season. It currently has a perfect 100% Rotten Tomatoes rating and holds an excellent 7.8 audience rating on IMDB.
The cast also includes Uma Thurman, Brian Benben and Marianne Rendón.
The Hollywood Reporter raves, "Israeli actress Inbar Lavi is giving a breakthrough performance that will open doors for greater stardom." Entertainment Weekly notes, "the result is fun, light and sexy, powered by Lavi's undeniable allure and ability to rock a wig."