Games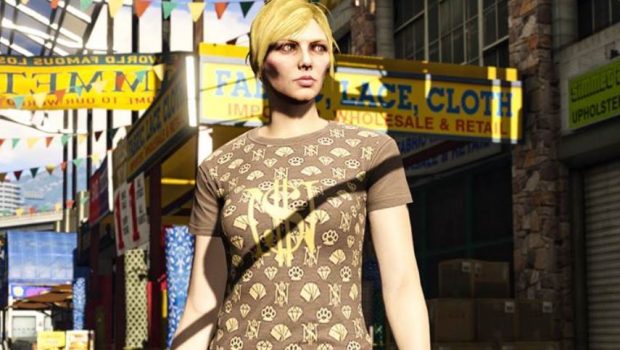 Published on May 17th, 2019 | by Admin
Import/Export Week in GTA Online: Sell Mission Bonuses, Free Merryweather Services Plus Biker Supply Discounts and More
This week in Los Santos, players taking part in any or all Import/Export Sell missions will receive a 25% GTA$ Bonus, plus Bodyguards and Associates will earn doubled salaries. If you're worried about the heat that kind of money might attract, you're in luck: all Merryweather Security Services are available for free.
Read on for details for all this week's discounts and bonuses.
Earn 25% more GTA$ on all illicit car sales in Import/Export Sell missions through May 22nd. Whether you're getting your criminal empire off the ground or you've stockpiled plenty of foreign cars in your Vehicle Warehouse, this is a lucrative opportunity to make some serious cash.
If you need help keeping your Biker Businesses humming, all Biker Business Supplies are 25% off. So stock up to keep your grow houses, meth labs and more running at optimum efficiency.
These are dangerous times to be a millionaire. That's probably why CEOs are offering up 2X GTA$ Salary to Bodyguards and Associates – you can never be too safe. Join an Organization anytime through May 22nd to enjoy a cheeky pay bump.
Players of Entourage and Trading Places (Remix) modes this week will earn Double Rewards for their efforts.
Trading Places (Remix) features guest appearances from the Juggernaut and The Beast. The Beasts are unarmed, but possess superhuman strength, agility and the ability to turn invisible to the naked eye. Taking out a Juggernaut as the Beast lets you steal the Juggernaut's heavy armor, thermal vision and serious munitions. Choose between Pass the Parcel and Podium Finish.
In Entourage, Bodyguards must protect and evacuate the Target before a team of armed Assassins can eliminate them. The Assassins must risk life and limb to take out the Target. The Target and the Bodyguards are better armed and armored, but they've got less lives to lose.
Merryweather Security is just a phone call away and are offering its services completely free of charge. Maybe you need an Ammo Drop, a squad of Mercenaries, or an all-out aerial assault via targeted Airstrike. Maybe you need to make a dramatic escape in a boat or a helicopter. No judgment here – there's no shame in calling a little back-up. Simply pull up your iFruit, dial Merryweather and let them know what you need.
Is there such a thing as too many logos? Play GTA Online any time through May 22nd to collect the Fake Sessanta Nove T-Shirt.
CEOs setting up or expanding their Import/Export and contraband businesses can take 30% off all Vehicle Cargo Warehouses, Special Cargo Warehouses and their respective upgrades.
Those looking to make their way into the upper echelon can take 40% off the Luxor Deluxe and Swift Deluxe aircraft, as well as all Yachts, their Renovations & Add-ons. Additionally, take 30% off all Pegasus vehicles all week long.
To join a Premium Race, either enter through the Quick Job App on your in-game phone or via the yellow corona at Legion Square. Ante up GTA$20K and compete for first place against seven other racers, which awards GTA$100K, while 2nd and 3rd place finishers will receive GTA$30K and GTA$20K respectively.
May 16: Cutting Coroners (locked to Super)
May 17 – 20: Crossing Paths (locked to Sports Classic)
May 21 – 23: Business Trip (locked to Super)
For more information on all the latest GTA Online bonuses, head to the Social Club Events page.