Uncategorized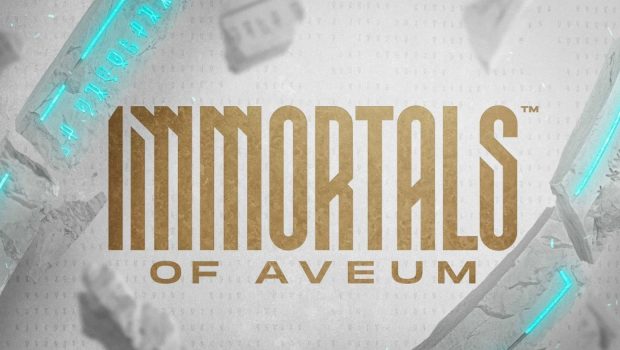 Published on August 11th, 2023 | by Adrian Gunning
Immortals of Aveum has gone gold
Immortals of Aveum™, has gone gold. The game will release for PlayStation 5, Xbox Series X|S and PC on August 22.
Below is a message from Ascendant Studios' CEO and Game Director, Bret Robbins.

We're so excited to bring you this new breed of magic shooter in just a couple of weeks! If you have any questions regarding this announcement, please let us know.
-Scott Pytlik, Director of Marketing and Communications
Hello Battlemages!
I am thrilled to announce that Immortals of Aveum has gone gold! That means that the game was sent off to manufacturing (yes, still a thing) and discs are being shipped to stores as we speak. This is a great moment for the team at Ascendant and myself, the culmination of work we started five years ago.
When I founded Ascendant Studios, I had little more than a game concept, some notes, and the trust of my investor Brian, to create an independent AAA studio. I had no team, no tech, and only a vague idea on how to start such an ambitious project. Fast forward five years, and I think we have an epic, beautiful, and really fun game that came out of the passion and hard work of the team. I could not be more proud of what we have accomplished, from building a world-class team, to learning Unreal 5, creating an amazing combat system and story, through the adversity of Covid, and so many more accomplishments along the way. It's been the best experience of my professional life.
On behalf of the Ascendant team, I can't wait for all of you to play the game and experience the world we have created. This is our first game and the first chapter of our company. It's only the beginning. See you on August 22 when Immortals of Aveum is released!
Best,
Bret and the Ascendant team
ABOUT
Immortals of Aveum is a single-player first-person magic shooter where you play as Jak, a Triarch Magnus who is thrust into the midst of the Everwar. It's up to Jak and the elite battlemages in the Order of the Immortals to protect magic and stop the tyrant, Sandrakk, from plunging Aveum into oblivion. The game releases in just under a month on August 22, for PlayStation 5, Xbox Series X|S and PC (Steam, Epic, and EA App).