Comics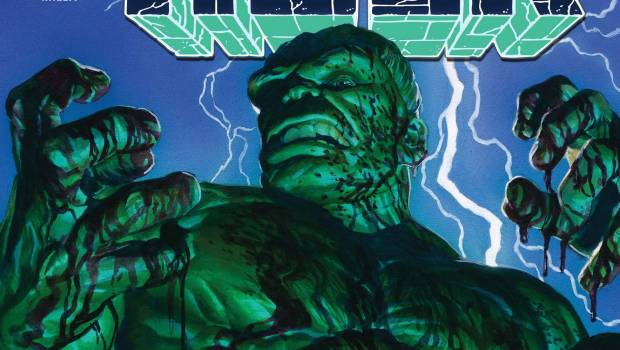 Published on August 17th, 2020 | by Tim Chuma
Immortal Hulk #36 Review
Summary: WHY YOU WANT TO FIGHT HULK? HULK NOT WANT TO FIGHT! HULK NOT WANT TO HURT PEOPLE! HULK SORRY!
Something terrible has just happened and continues to happen. Hulk cannot control what is happening and even the people sent to stop him have no chance. Hulk not want to fight! Why you make Hulk fight? Hulk sorry!
As I heard about this story mentioning "body horror" it does that but strangely the person transformed eventually says "hey this is not that bad". This is an ongoing story but I didn't feel like I had missed much and was in for the ride.
The artwork is probably the most impressive thing in this. Would be great to get a trade paperback of the entire series or art book of some of the work done for this series.
There is some nefarious plot behind the whole thing but that is difficult to pick out from just this story. Hulk does have some great stories of his own such as World War Hulk and Planet Hulk (they used the plot of that for Thor: Ragnarok), but apart from a few attempts at his own movies he is more of a bit player in the Marvel Cinematic Universe.
The 2003 Hulk Hands are still the best Hulk Hands. I still had mine in 2018 and you can't get them anymore. The only ones to fit adult hands and people used to ask me to punch them in the head. They went to punk gigs and were the main attraction.
Final Thoughts?
I would recommend this one if you are a fan of the Hulk or want something a bit different than the usual comics with the weirder art style and more out there story.
Comic Details:
Writer: Al Ewing
Penciler: Joe Bennett
Cover Artist: Alex Ross
Published: August 12, 2020